Schoolchildren attended the Houses of Parliament this week (27 November 2018) to collect their award for the Best Breakfast club in Yorkshire and the Humber.
As part of this year's annual Kellogg's Breakfast Club Awards 2018, Saltergate Junior School breakfast club scooped the regional crown and cash prize of £1,000.
Four pupils journeyed from Harrogate, North Yorkshire to London for the prize giving and celebrated with their MP Andrew Jones.
Around 15 children attend Saltergate Junior School breakfast club every morning before school. The club is specifically designed for Year 5 and Year 6 children and provides pupils with a nutritious breakfast, free of charge, as well as time to complete homework or create fun things like animation and artwork.
Breakfast Club Leaders encourage attendees to talk about any worries or problems they are experiencing before the school day starts so that no issues are taken into the classroom and the children are in a better state to learn.
Claire Sowray, Pupil Premium Champion at Saltergate Junior School, said:

We are really excited and incredibly proud to be one the winners at this year's Kellogg's Breakfast Club Awards.

Writing our entry gave us a wonderful opportunity to celebrate the fantastic children who attend every morning, not to mention the hard-working staff.
In parental and pupil feedback, all have said the breakfast club is a positive experience and has meant some children who struggled with attendance come to school every day and the children report that they can concentrate more.
The Kellogg's Breakfast Club Awards champion the people and activities that make Breakfast Clubs so great – from inspirational volunteers to invaluable extra learning sessions.
This year the awards was extra special, marking 20 years of Kellogg's support of Breakfast Clubs across the UK.
The Kellogg's Breakfast Club Awards is part of the company's Breakfasts for Better Days initiative, part of which focuses on ensuring all children get access to breakfast in the morning.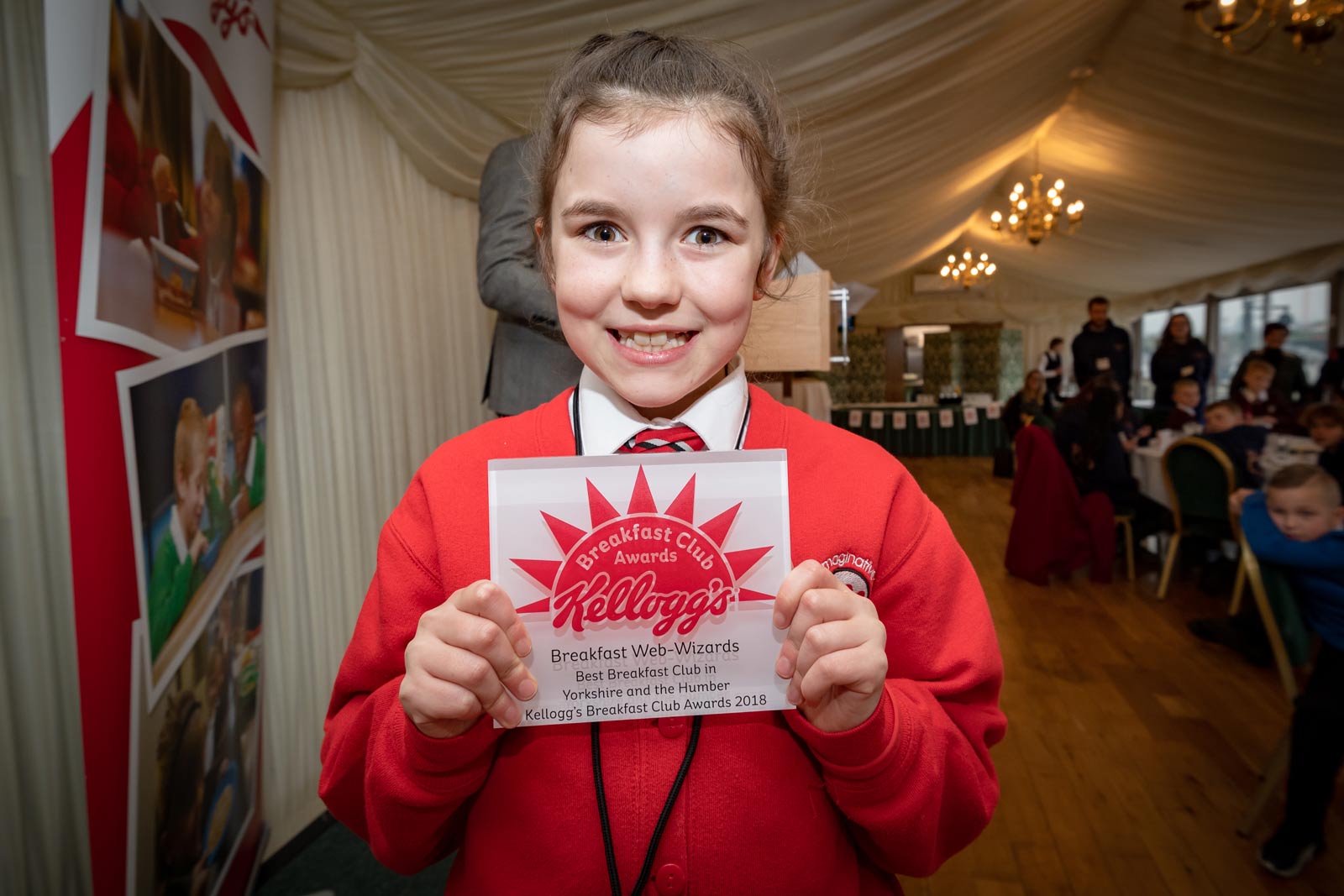 Kellogg's UK and Ireland managing director Oli Morton, who spoke at the awards, said:

So many clubs across the UK deserve recognition for the brilliant work they do. After receiving around 400 applications, it's been tough to pick our finalists from so many inspiring and heart-warming stories.

Congratulations to Saltergate Junior School on their win today. All the clubs recognised in these awards play a vital role in society by supporting working parents, feeding hungry children and offering opportunities to increase informal learning.

The children met their MP Andrew Jones at the Houses of Parliament as they picked up their prize at the Kellogg's Breakfast Club Awards.