Excellent results were cause for celebration at Rossett School in Harrogate.
Headteacher Helen Woodcock said:

Once again, hard work has paid off for our students and we're delighted to see their success today.

Despite the annual backdrop of national press coverage that either calls into question the rigour of examinations, or the possible compromises in pass rates, the real story in schools up and down the country is the success of individual students in achieving their personal best results.

Most importantly, the vast majority of our students have achieved the results they needed to take the next steps in their careers, whether that's going to university or taking up offers of apprenticeship or employment. Today is a time for us to celebrate with our students and their families and to look forward to helping them plan their next steps for future success over the coming years.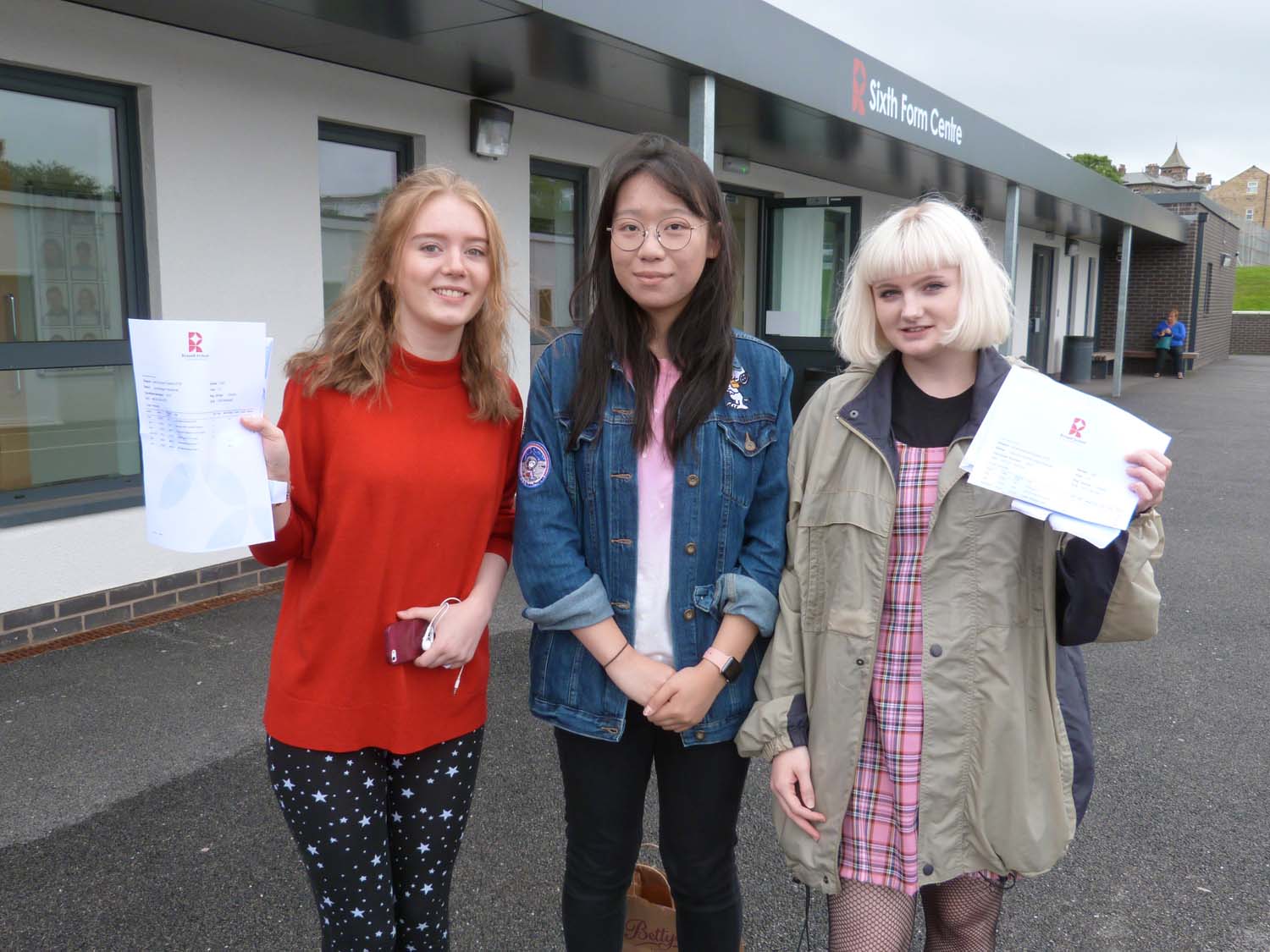 Performances in traditional facilitating subjects were particularly strong, with more than 44 per cent of the results being awarded at A* or A grade in English Literature and 40 per cent at A*/A in Mathematics. A quarter of the A' level grades in the Sciences were also awarded these prestigious A* and A grades.
As well as strong scores for the year group, there were some outstanding individual performances. They included:
Tom Hullah who achieved A*AA and an A* in his EPQ and has secured a place at Oxford to study Chemistry
Oliver Hall Walmsley who achieved A*A*AB and is going to Durham to study Engineering.
Laura Houseman's A*AAB allows her to take up her place at Manchester Metropolitan University to study Fashion. To support her application Laura also achieved an A in her EPQ where she produced three garments inspired by the culture of the 1960s .
Hannah Dolman achieved A*AA and is pursuing her passion for Music Journalism at the British and Irish Modern Music Institute.
Head Boy Arran Kennedy achieved AAA and will study Economics and Politics at Leeds University.
Joanne Ho has secured her place at The Royal Veterinary College in London after achieving A*AB; this fulfils her long-held ambition to work in the field of veterinary medicine.
Having already left to take up her place on a football scholarship in the USA, Chloe Bellerby gained 2 Distinctions in BTEC Business and BTEC Science; she also achieved a C in A Level PE. This was a fantastic achievement, alongside raising more than £10,000 for MIND charity by walking from Leeds to London in April and increasing awareness of mental health in the local community.
Ms Woodcock added:

As well as the incredible hard work put in by students over the last two years, these results reflect the support they have had from teachers, staff and their friends and family.

It's gratifying to see these achievements celebrated by the whole school community today. In a year where we have been successful in securing over £1.3 million to support improvements to the classrooms, Sports' Centre and the building of a new Learning Resource Centre (LRC), our students' superb outcomes are the icing on the cake.