The International Gilbert & Sullivan Festival is back in Harrogate as it celebrates its 25th anniversary with a full range of the finest comic operas this month.
The festival attracts visitors from across the world to enjoy productions such as The Pirates of Penzance, The Yeoman of the Guard and HMS Pinafore, performed by the very best amateur and professional G&S companies.
Festival director, Ian Smith, said:

It's all about fantastic entertainment. The glorious music of Sullivan and Gilbert's wonderful, witty dialogue and outstanding political satire which would not be out of place in today's party political spats".

There is simply nothing else quite like it. Performing groups get into the Royal Hall at 9am. They have to set up lights and scenery, dress-rehearse their show with the National Festival Orchestra, perform and then, like Cinderella, must vacate the premises before midnight in anticipation of the next group moving in the following morning.

During the course of the Festival there will be over 2,000 performers. Gilbert & Sullivan is special and it has that rare quality of lifting the spirits, putting a skip in the step and making life just feel better.
The 25th International G&S Festival runs from 8 – 27  August, at the Royal Hall and Harrogate Theatre.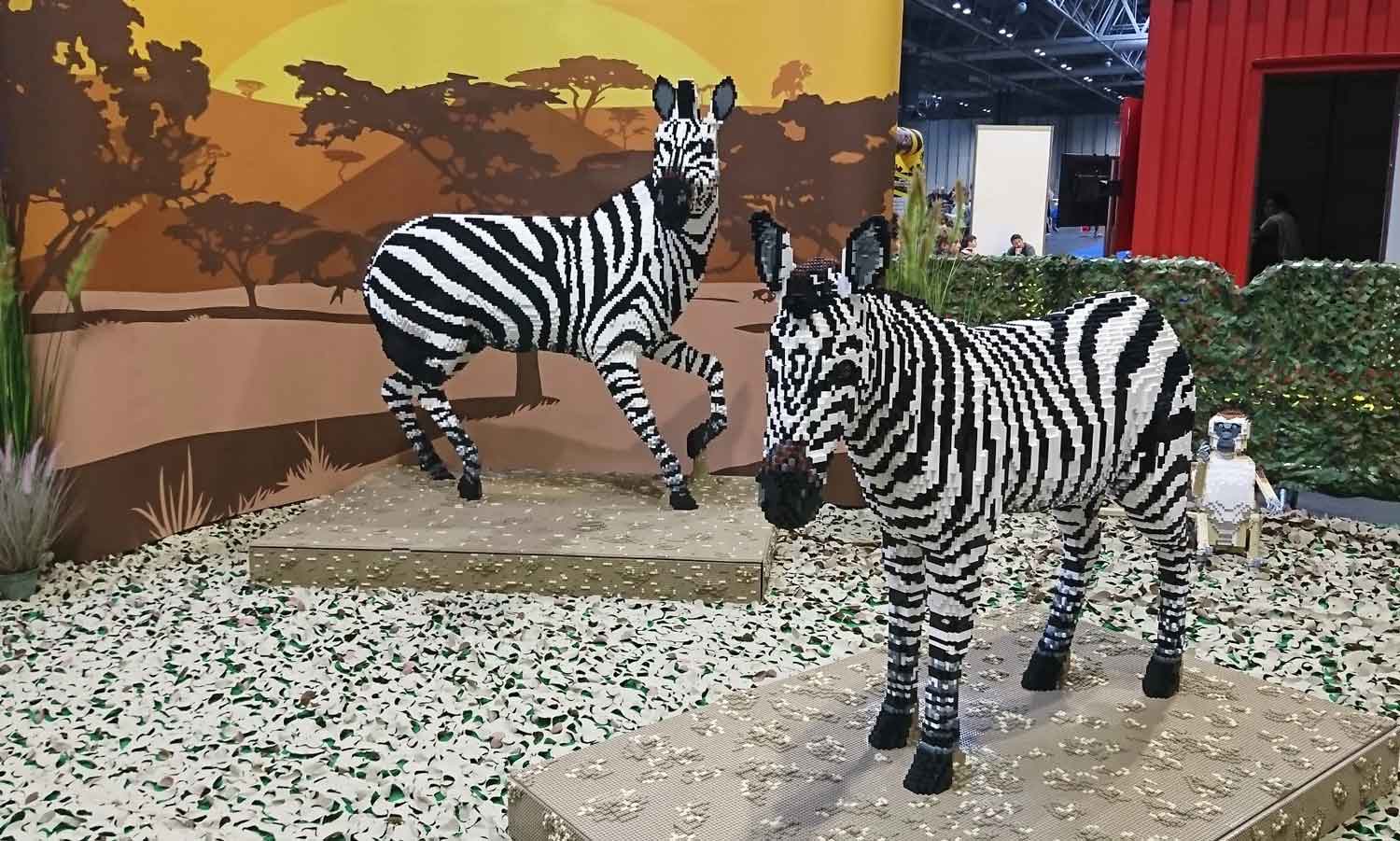 The ultimate event for LEGO brick fans of all ages at Harrogate Convention Centre.
The HCC have teamed up with the UK's only professional LEGO brick building company to bring you two amazing exhibitions and a range of activities.
Marvel at LEGO brick models of the weird and wonderful creatures of ancient Greek legend in the Mythical Beasts display, including the one-eyed cyclops, the many headed hydra and the huge minotaur.
Get up close to a range of life-sized animal models from around the world in our Safari display.
Over in the Warriorbots arena do battle with your own LEGO brick robot or take part in lots of other LEGO brick activities. Dive into our brick pool and let your imagination go wild, help build Harriet the Hippo and browse our stalls.
It all happens from 31 August to 2 September at Harrogate Convention Centre