Harrogate Police and North Yorkshire Fire and Rescue Service are issuing a warning to young people and their parents in Harrogate after several premises have recently been targeted by young arsonists.
Investigation are underway into several fires which have occurred throughout the town since the beginning of May:
Wednesday, 9 May:    A bin was set alight on Cambridge Street at around 7.40pm (12180080884)
Sunday, 3 June:          A car was set alight on Beech Grove Court at around 11.20pm (12180098413)
Tuesday, 5 June:        An unoccupied house on Grove Court was set alight at around 4am (12180099160)
Monday, 11 June:       Grass cuttings on The Stray were set alight between 5.55pm and 7.15pm (12180103748)
Tuesday, 26 June:      A derelict building off Skipton Road was set alight at around 6pm (12180114524)
Thursday, 28 June:     An empty premise on Cambridge Road (next to the Post Office) was set alight (12180115863)
Tuesday 3 July:       The old McColls building in Starbeck was set alight. (12180119437)
A 15-year-old boy and a 13-year-old boy have been arrested in connection with the latest incident and released under investigation.
At this stage in the investigations it is not known if some or all the fires are linked.
Inspector Penny Taylor from Harrogate Neighbourhood Policing Team, said:

Not only are we concerned for the safety of these young people but we are worried about neighbouring properties and the local community which this behaviour has affected.

This behaviour is not only anti-social but dangerous and inconsiderate and those breaking into the properties are committing offences for which they can be arrested and prosecuted.

Having a criminal record so young can have an adverse effect on someone for the rest of their life, it will affect all aspects of your life – the job you will have, and even the countries you will be allowed to visit. It may be all fun and games at this stage in your life but think of the bigger picture.

I am also reaching out to parents and asking them to know where their children are. It makes sense for young people to want to be outside while the weather is hot but it doesn't make sense for them to behave like this.
Group Manager Phil Whild from North Yorkshire Fire and Rescue said:

Arson often begins with lighting small fires but this can quickly escalate into more serious fires which can severely impact upon people and businesses within our community.

We have serious concerns that somebody will be seriously injured or killed if these fires continue. Not only do our firefighters have to face unnecessary risk whilst attending these fires, it is possible that members of the public may be harmed as a consequence of a deliberate fire. The fire engines and firefighters which are needed to attend these incidents are then not available to attend other emergencies requiring rescues. It exposes our firefighters to unnecessary and avoidable dangers and puts theirs and other people's lives at risk.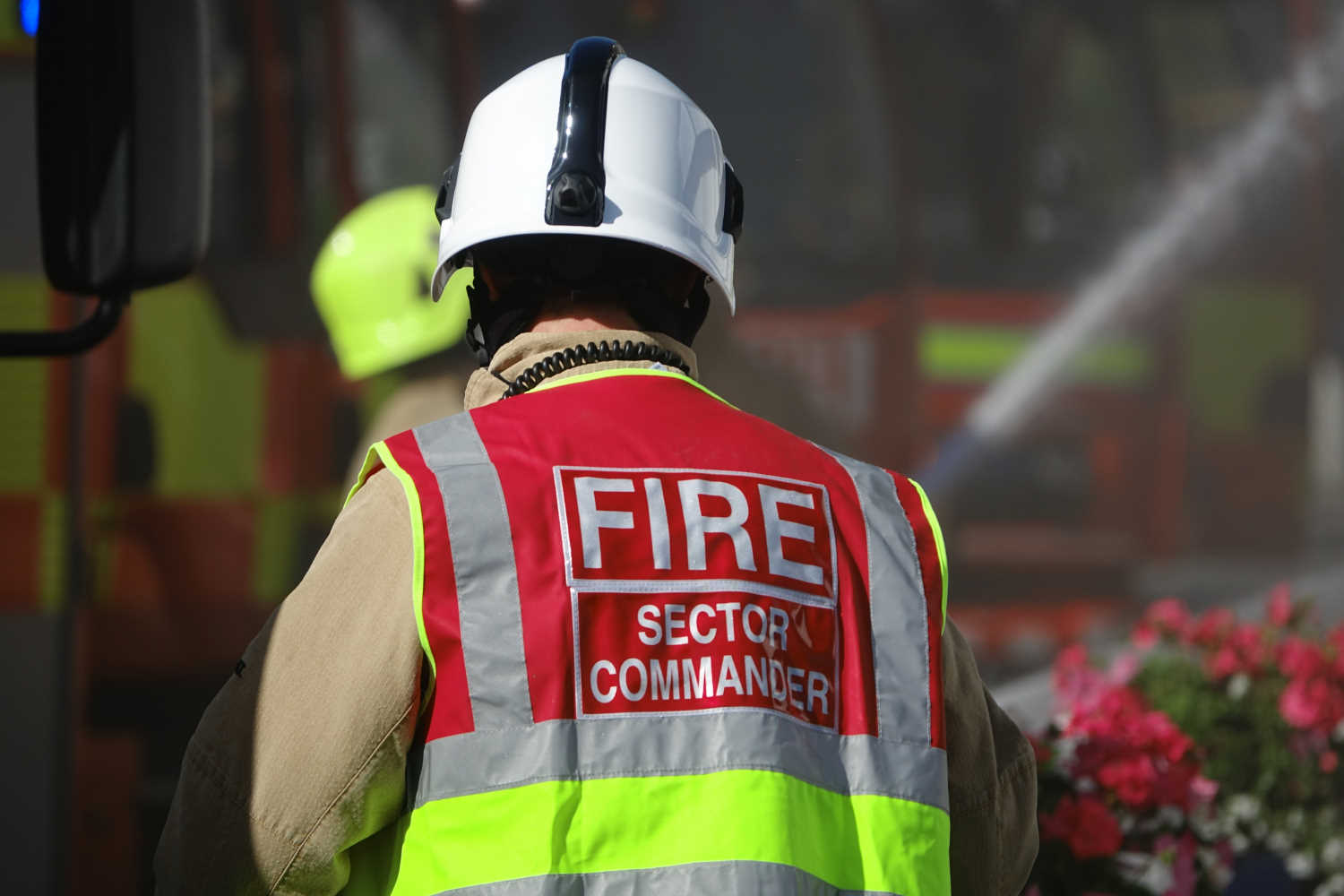 Group Manager David Pitt added:

The courts take cases of arson very seriously and previous sentences should serve as a warning to people who might think about starting fires. The two boys arrested as part of Police investigations caused massive damage to property, and potentially put their own and other people's lives at risk. We know that the vast majority of young people are well behaved and responsible and we would urge them to use their influence to deter any of their peers if they ever think about starting fires.
There are measures which local businesses can take to prevent their property becoming a target for offenders, which include:
Deal with the waste and rubbish threat
No packaging, waste or rubbish should be left to accumulate anywhere on the premises or immediately outside.
Packaging, waste and rubbish should be removed regularly to a safe storage area.
Safe storage means metal bins with closed lids; ideally these bins would be locked away in their own compartment.
Arrange regular/frequent collection of refuse/waste by a local authority or contractor.
Make the premises as arson proof as possible
Without blocking fire exits, limit as far as possible the number of entrances in use.
Keep an eye on what is going on. It pays in larger establishments to have a security guard on duty at main entrances. In smaller businesses you and your staff should exercise vigilance.
As part of staff training, remind all employees of the arson threat and advise them to report suspicious behaviour by customers (or staff!).
Ensure that doors and windows are in good repair and that locks are working.
Gaps under doors to the street should be as narrow as possible – this will prevent items such as lighted paper being pushed under them.
If there is a letter-box, it should have a metal container fitted on the inside of the building. (This should contain any fires from lighted rags or paper).
Keep a list of people holding keys to the premises, and chase any that are missing.
Special danger areas are storages and warehousing. There should be a rule that access is only available to authorised members of staff.
Is there a system – or should there be – for leaving lights on at night?
Further information about arson prevention measures for businesses can be found at www.northyorksfire.gov.uk
Enquiries into the offences are on-going and include CCTV but officers would like anyone who can assist with their investigations to contact them with information. North Yorkshire Police can be contacted on 101.
If you would like to provide information anonymously then the independent charity Crimestoppers can be contacted on 0800 555 111.