A record-breaking 6.2m long baby Minke Whale, a Great White shark and octopus will 'swim' into Harrogate this autumn.
The European premiere tour of Sea Creatures opens on October 27 at Harrogate Convention Centre in the only English stop outside of London, with tickets now on sale.
Using the plastination process made famous by Dr Gunther von Hagens, the exhibition will feature around 50 life-size ethically sourced creatures, including a baleen whale, whale shark, great white shark, octopus and more.
It also features the colossal 'Hai Hai' the baby minke whale, which was the first marine mammal to undergo the complex plastination process which sees experts replace fluids and soluble fats with a special resin to preserve the body and organs.
Naz Kabir, managing director of Culture Event Creative, is bringing the exhibition to Europe for the first time after a sell-out tour of USA and Canada. It has also attracted the backing of the Scottish Association for Maritime Science (SAMS) and will aim to reduce the amount of associated plastic where possible to back the drive to reduce plastics pollution in our oceans:

I am delighted we are bringing this to Yorkshire as the first place in England outside of London and the Harrogate Convention centre is the perfect location for this very unique, educational and entertaining experience.

Plastination is still a relatively new process. It gives us the opportunity to see these full-size creatures up close and personal and it's something really special.

It's not every day you get to stand in front of a great white or a baleen whale. And our very own Hai Hai – meaning Sea Sea in Chinese – is incredible.

We hope families come and experience this. There's a sense of wonder and education meaning it appeals to adults and kids. The additional interactive and digital exhibits within the exhibition will also help capture the imagination.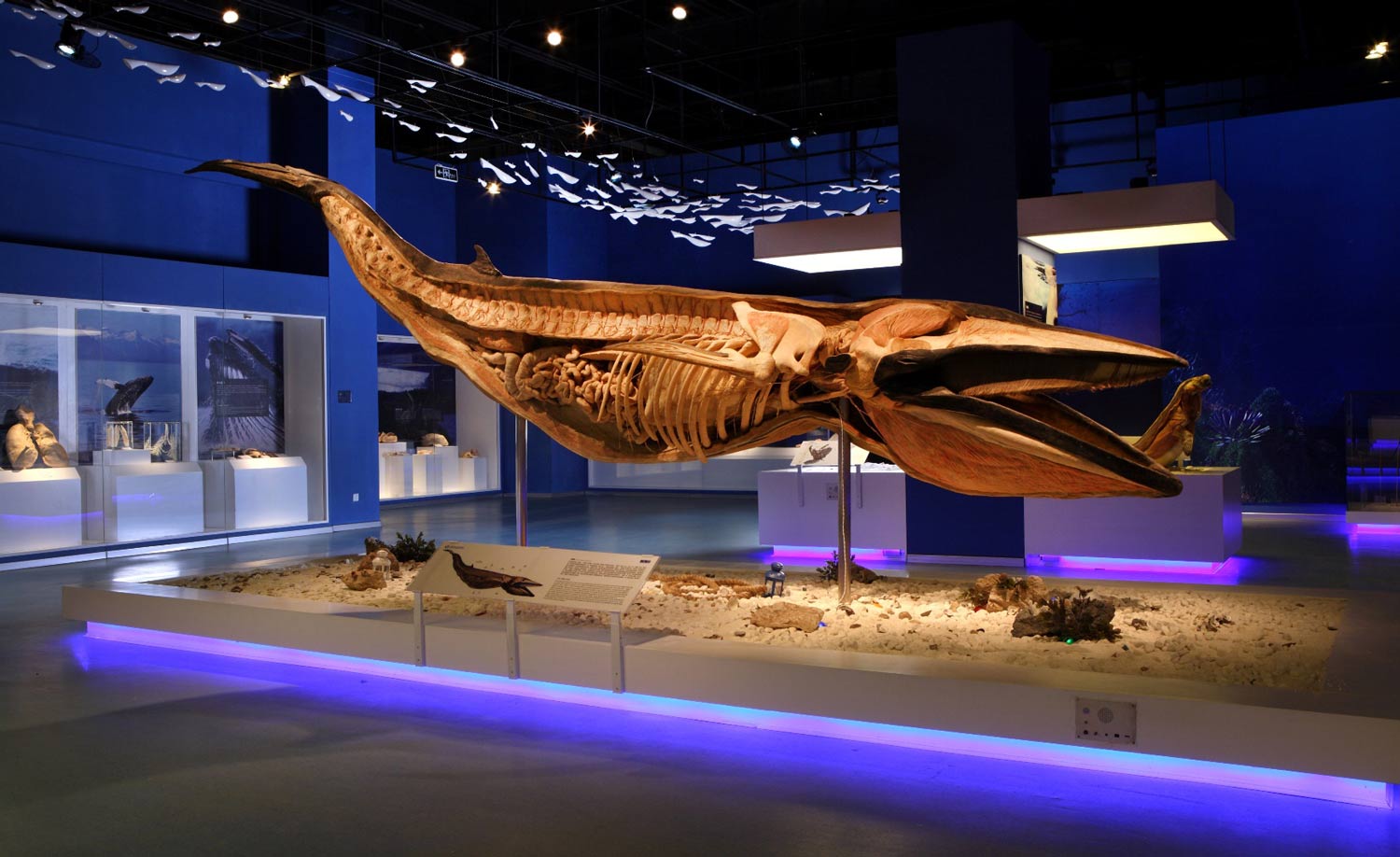 Alongside the full-bodied exhibits, there will also be several plastinated body parts ranging from kidneys to eye balls.
Simon Kent, director of Harrogate Convention Centre, said:

This is a fantastic privilege, not only for Harrogate but for the whole of Yorkshire, to be able to experience this interactive show. Our oceans are high on the conservation agenda at the moment because of the threat to marine wildlife from plastics and other pollutants.