A community initiative has been launched in Harrogate, aiming to tackle Period Poverty.
Period poverty is when a young person doesn't have access to sanitary wear or does not have money herself to buy it – it can account for many days of lost schooling as they may just take time off.
The Red Box Project has been running in other areas and has now launched local. It is being backed by Jay Kelly and her daughter Thea Kelly.
Jay said:

Harrogate can live in a little bit of a bubble with many thinking it doesn't have the problems of other area, when it really does.

Sometimes if a daughter is being raised by a father, the father won't speak to the daughter about it or if the household is simply short of money it can be a problem.

Some girls just may stay off school or use a small supply with the school nurse, but that is often not enough.
The scheme relies on voluntary donations and big red bins being maintained in each school.
Jay added:

We are in the process of establishing a number of donation points in Harrogate. We are asking people to pick up an extra packet of pads once a month and drop them off at a donation point.

We will then pickup the donations and distribute to each of the bins in the school. The idea is that the girl can take enough to get her through, rather than just 1 or 2.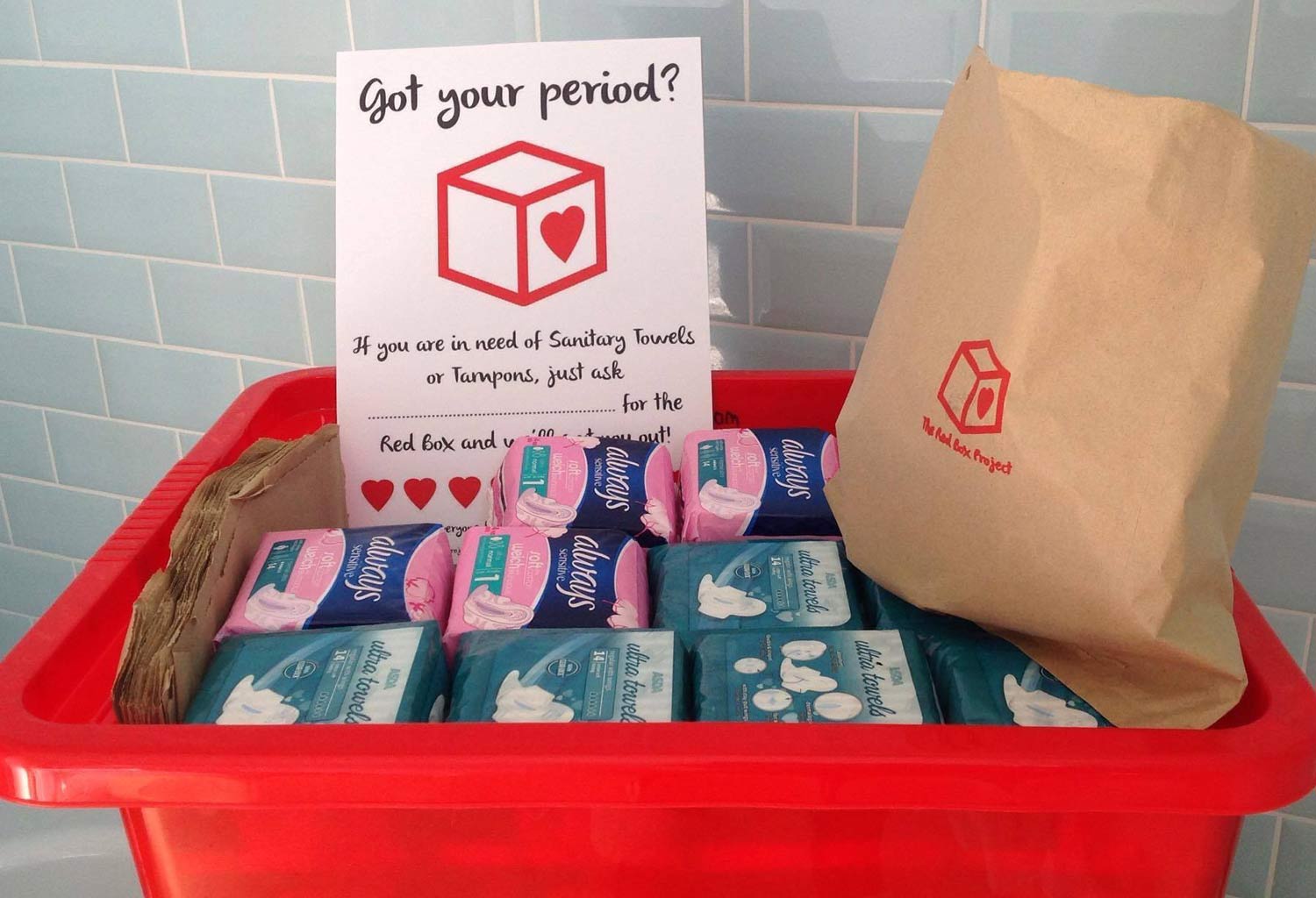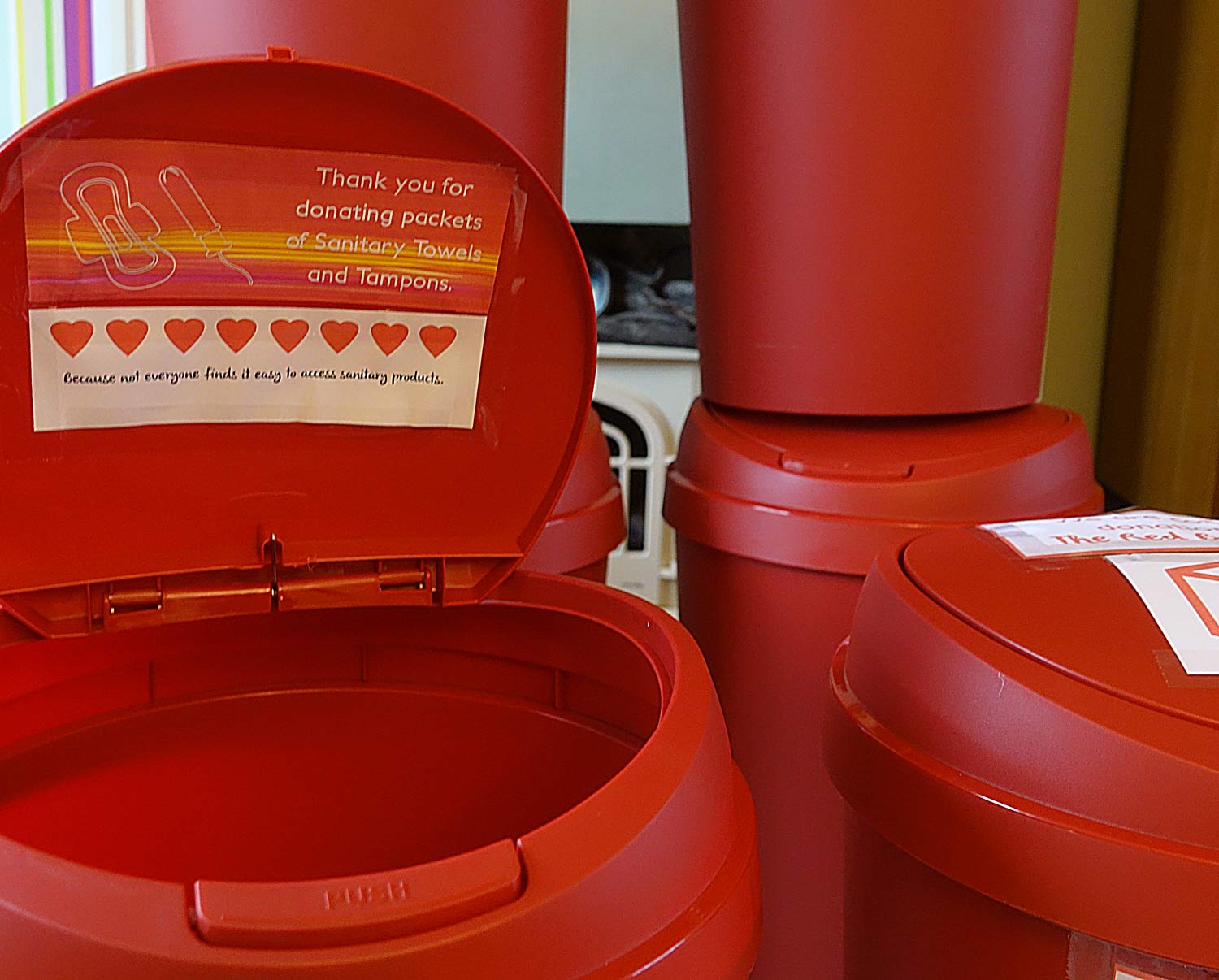 At the moment they are looking to establish a network of drop-off points in the area and are looking for gestures of support for bin sponsors (£15) or support for printing of both posters or bin labelling would be appreciated.
Signage is needed to direct people to donation points and within schools as to where the bins are located.
There is no cost for a school to be involved with the scheme.
They can be contacted on redboxharrogate@gmail.com
The Harrogate group have setup a Facebook Page https://www.facebook.com/redboxharrogate/