Calypso meets cycling in Masham this Sunday (6 May), when the Leeds West Indian Carnival's pop up parade joins in the town's Tour de Yorkshire celebrations.
Masham features on the fourth and final stage of this year's tour, which runs from Halifax to Leeds, and headlining a whole host of entertainment on the day will be Europe's longest running Caribbean carnival parade
Amazing costume creations and high energy dancing to a calypso beat are set to turn heads in Masham's market place as over 30 performers bring a slice of carnival life to the Dales.
Parades will be leaving from the town hall during the afternoon of the race, and the advice is – come early, pick a good spot, and prepare to get Carnival Happy!
Jointly funded by Harrogate Borough Council, Arts Council England and Leeds BID, the carnival is part of a day of special activities planned to make the visit of the spectacular Tour de Yorkshire even more memorable.
John McGivern, events manager at Harrogate Borough Council, said:

We're pleased to be working with the Leeds West Indian Carnival to bring the pop up carnival to Masham as part of its Tour de Yorkshire celebrations. The Tour de Yorkshire is an amazing event in its own right and this is a great opportunity for us to combine it with another unique event experience by bringing the carnival to Masham for the day.

It's a great warm up for the 2019 road cycling championships, when Harrogate will 'welcome the world'.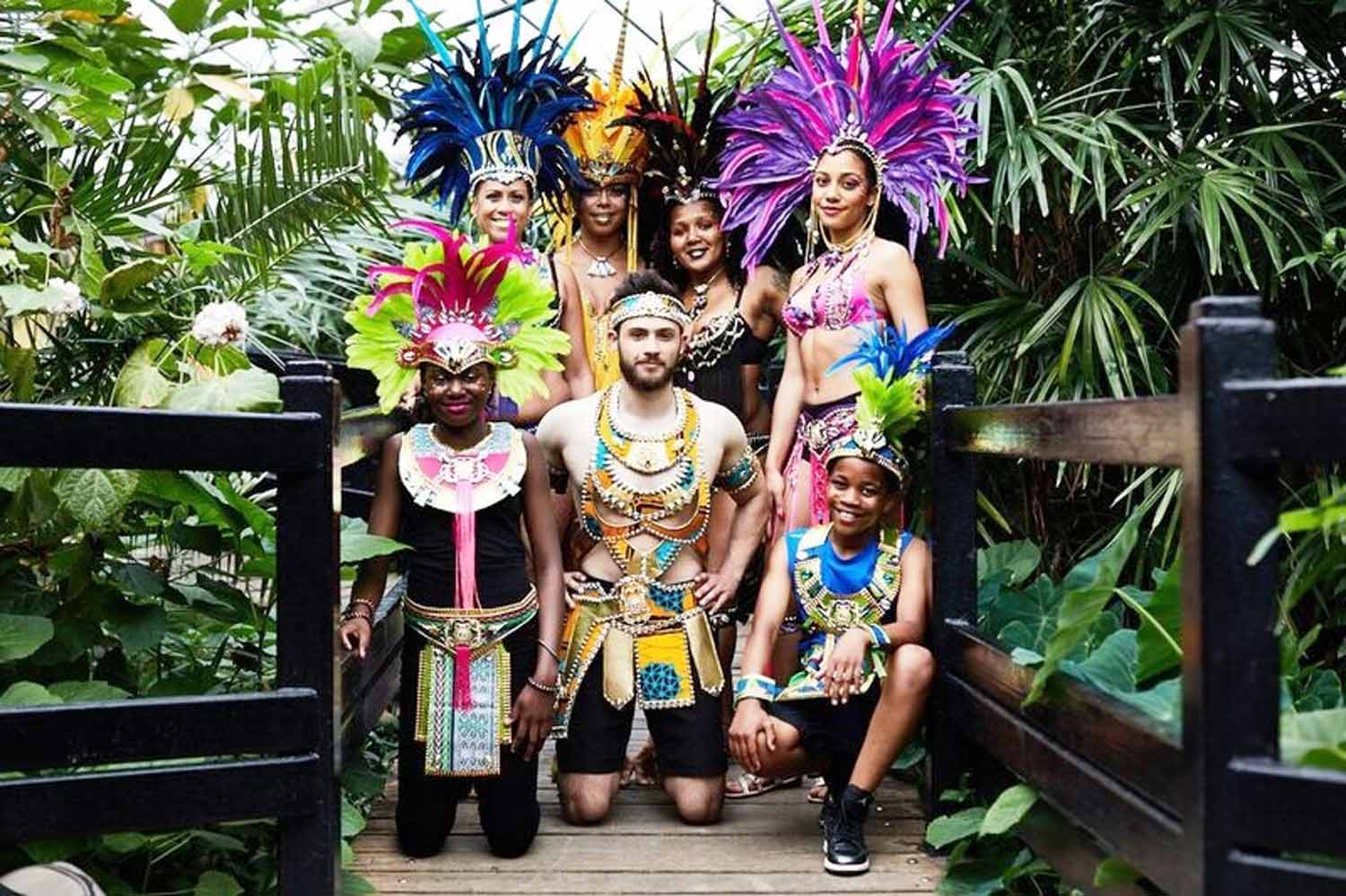 Leeds West Indian l Carnival Founding Member and Chairman Arthur France said:

We are delighted that Pop Up Carnival will showcase the spectacle and artistry that Leeds West Indian Carnival is known for, to Masham and the Tour de Yorkshire. This is an amazing opportunity to be a part of a day which showcases the home of Europe's longest running Caribbean Carnival and one of the country's best sporting events.
The Caribbean pop up carnival will parade from Masham town hall at 1.30pm and 4.30pm on Sunday 6 May.
More on Masham's Tour de Yorkshire events is at www.visitmasham.com/events/event/tour-de-yorkshire-via-masham
More information on this year's Tour de Yorkshire is at www.letour.yorkshire.com