Approaching midnight on Friday 20 April 2018, the very first Virgin Azuma train came into Harrogate Station – marking the countdown towards the promised two-hourly service between Harrogate and London Kings Cross due to commence in May 2019.
The train came specifically to check how well it fitted against the platforms.  It appeared to fit comfortably within the overall length of the platform and beneath the platform canopy. The gap between the doors and the platform edge appeared to be closer than the existing Class 43 HST trains.  It successfully switched from Platform 1 to Platform 3 and went on to Skipton.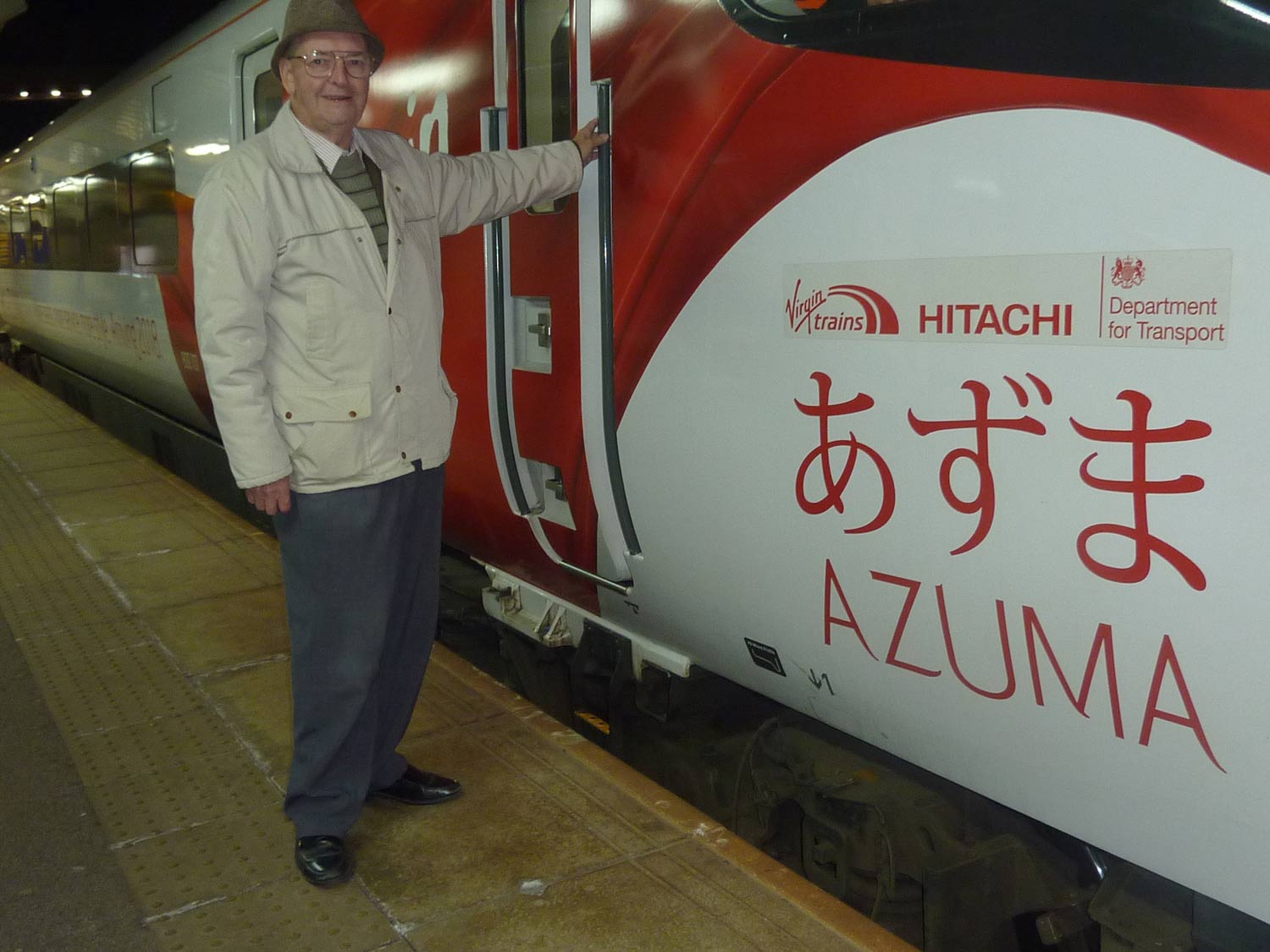 The new train was welcomed by Brian Dunsby, former Chief Executive of Harrogate Chamber of Trade & Commerce, who has been campaigning for extra London trains since 2008.  That was when Mark Leving then MD of Hull Trains first proposed new direct trains between Harrogate and London, but the Office of Rail Regulation declined to allocate paths for them.
Brian has since lobbied at all levels in local and national government to demonstrate why Harrogate needed more trains, both on the East Coast Main Line to London Kings Cross and on the local line to Leeds and York. This AZUMA was the first practical realisation of his vision!
Virgin Trains East Coast won the DTI's ECML franchise competition in 2014 and began operating with the existing diesel Class 43 HSTs and electric Class 91 trains in 2015 which will be replaced by the new bi-mode Class 800 Azuma trains in stages by 2019.
Harrogate Chamber has campaigned actively to get a two-hourly service to the capital. Brian said:

The six new direct services will make an enormous difference to the Harrogate economy. As a town which relies heavily on the visitor economy, both through tourism and the conference trade, strong links to London and the south of England are absolutely vital.

On top of that, we have many professional service businesses in Harrogate and they need to be able to get to and from the capital with ease in order to grow and operate successfully. These new trains will make that ambition a reality and we look forward to working closely with Virgin to ensure Harrogate remains a key consideration in their East Coast operations.