Julian Smith visited GoPrint3D in Ripon last week to understand more about the business and receive a tour of their premises. GoPrint3D are a printing business based in a business park just outside Ripon.
They are a specialist in Printer Spare Parts Distribution across UK and Europe, and they set up a 3D printing division in 2012.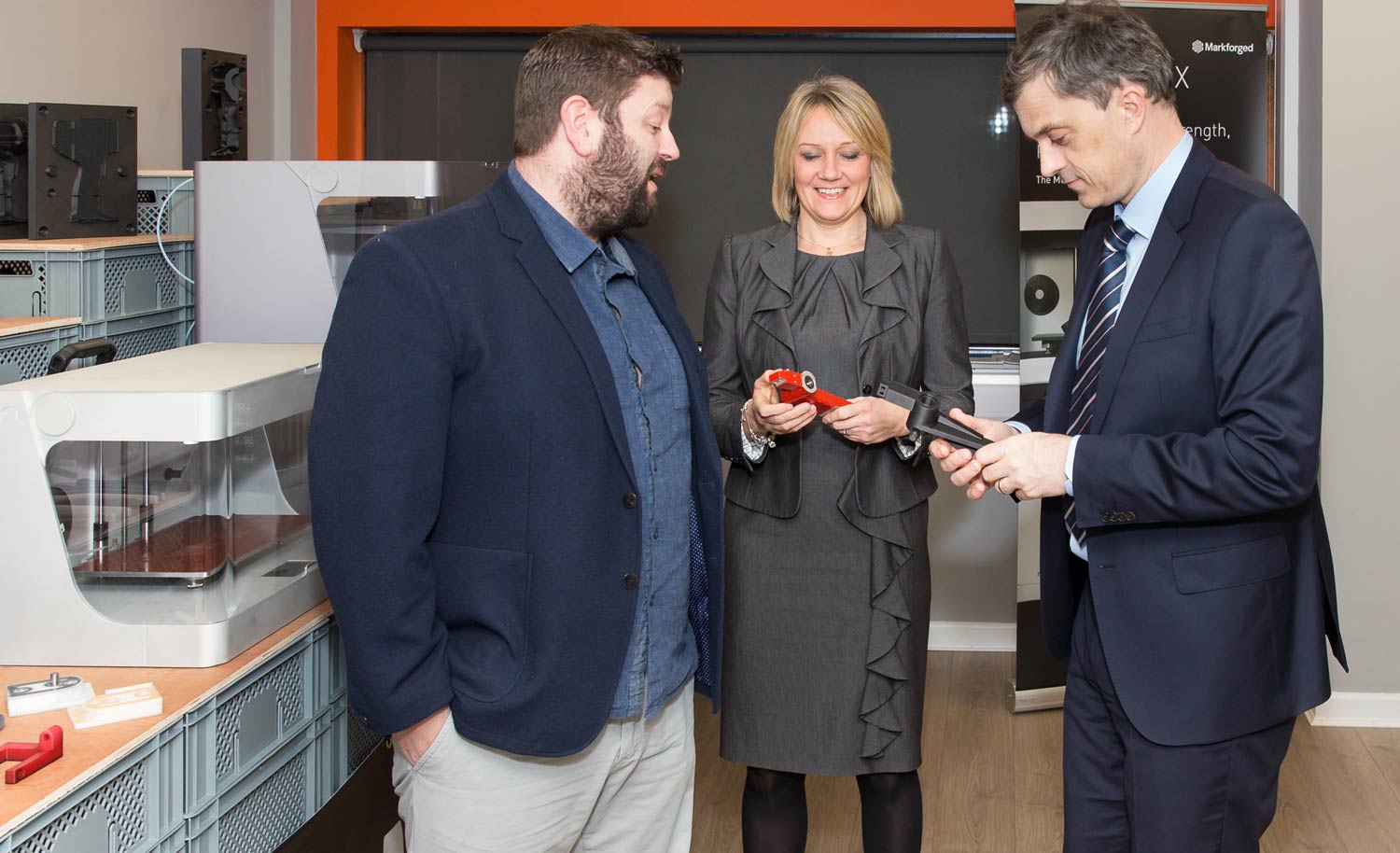 Julian Smith was shown around the company and met with employees and management.
Julian Smith MP said:

I was delighted to meet with Managing Director, Jo Young, and Sales Director, James Blackburn, to discuss the rapid development of the business and their plans for the future. It was also great to meet with two of their apprentices and hear about their roles in the business. They kindly printed me a spider phone holder to take home with me!
Joanna Young, Managing Director of GoPrint3D:

We really appreciate Julian Smith taking the time to come and meet the next generation of 3D Printing Experts here at GoPrint3D in Ripon. Apprenticeships are a key part of our five year plan to grow to £40 million – we need young people to help us create, make and fix tomorrow's world. GoPrint3D's purpose is to make the future with 3D printing!
Julian met with two of their three current apprentices; Alex who has just completed her first year's apprenticeship and Sam who has just completed his second, Advanced level, apprenticeship with GoPrint3D.
Julian surprised Sam by presenting him with his certificate for his recent qualification before being taken on a tour of the GoPrint3D showroom.
Julian is the second MP to visit GoPrint3D in the last few months, with Rt Hon Matt Hancock, opening the new 3D printing showroom in November 2017.
Jo also gave Julian a 3D printed tarantula style smartphone holder for his desk, a reference to when he moved into his new office as Chief Whip and subsequently found that his predecessor had left a live tarantula on his desk.