A Harrogate teacher is currently appealing for donations of good quality Prom, Party and Eveningwear to raise funds for the Sir Robert Ogden Macmillan Unit at Harrogate Hospital.
Caroline Rosser, Head of Media Studies at St Aidan's C of E High School, is encouraging people to turn their  'PreLoved into ReLoved' whilst aiming to slash the costs that have become associated with dressing for a School Prom.
Caroline Rosser said:

A prom dress can be an expensive item to buy for just one night out. I found that many were feeling that they needed to spend £200 or more on a dress and that went against the idea that a prom should be all inclusive.

The idea of turning preloved into reloved came after I received a few 2nd hand dresses and shared them on Facebook – with in a fairly short space of time we had over 300.

Dresses came in from all over the country, from as far away as Cornwall.
All donated items will be sold on Friday 9 February 2018 at St Aidan's C of E High School from 7 pm.
The event also includes a fashion show (modelled by students), hair & make-up demos, raffle & silent auction and of course the chance to grab a real bargain on prom and eveningwear with all proceeds going to the chosen Charity.
The event will also be attended by top make-up artist Melissa Murphy of Channel 4's 'Body Fixers' programme who will be sharing hints and tips with the guests.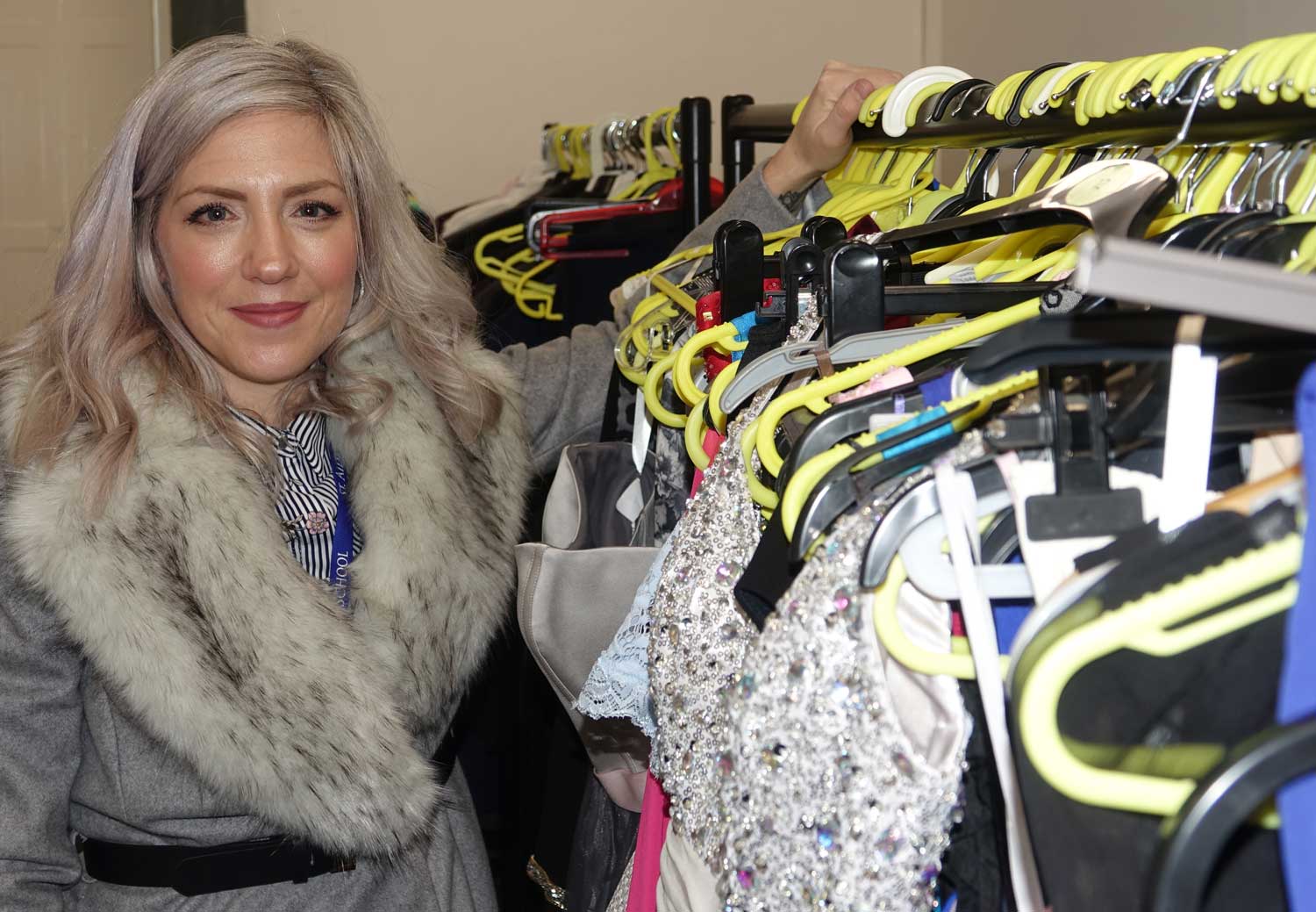 Caroline Rosser said:

We already home some wonderful donations, but would love to have more. It would be great if we could reach 500 dresses.

There also have suits for the guys, but nowhere near as many as prom dresses.
Sarah Grant, Macmillan Patient Information and Health & Wellbeing Manager, The Sir Robert Ogden Macmillan Centre, said:

This is a great fundraising idea, and I'm sure it will be a very popular and successful event.

We are really grateful to everyone involved for choosing to support Harrogate Hospital and Community Charity by giving the money raised to the Sir Robert Ogden Macmillan Centre.

The donations we receive really do make a difference to the care and support we are able to give.
Entry to the event is FREE and open to ALL with pre-registration at www.picatic.com/prelovedpromwear recommended.
Clothing Donation Points are located at St Aidan's C of E High School Main Reception (Oatlands Drive) and also White Stuff on Princes Street in Harrogate (next to Barclays Bank) – all donations of party/evening/prom clothing, shoes and accessories for ladies, men and children would be very welcome.
All money will go to the Sir Robert Ogden Macmillan Cancer Centre. The school lost a well regarded teacher to cancer and felt that it was a fitting tribute to her. There is a team of students working on this charitable event, including her son.
Caroline Rosser added:

We are really grateful to everyone who has donated so far.

There is also a high street bank, that has asked to remain anonymous, that will match the donations. That means that everything we take for the sale of the dresses is worth double.
Contact: prelovedpromwear@gmail.com Facebook: www.facebook.com/prelovedpromwear
Booking: www.picatic.com/prelovedpromwear