One of the country's best-known breweries will be stepping up production to record levels following further investment at its North Yorkshire home.
The move to install an additional multi-role vessel at T&R Theakston Ltd will enable the family-owned firm to brew greater quantities and varieties of its legendary cask ales, seasonal offerings and new craft keg range in their famous Victorian brewery based in Masham.
This is the latest stage in a decade long capital investment programme providing the company with a combination of greater capacity and flexibility, improved efficiency and the enhancement of the authentic brewing vessels on which the company's proud reputation is based.
Made by Leeds-based PPF Ltd, the stainless steel container will be used for a variety of different processes including fermenting, conditioning and storage.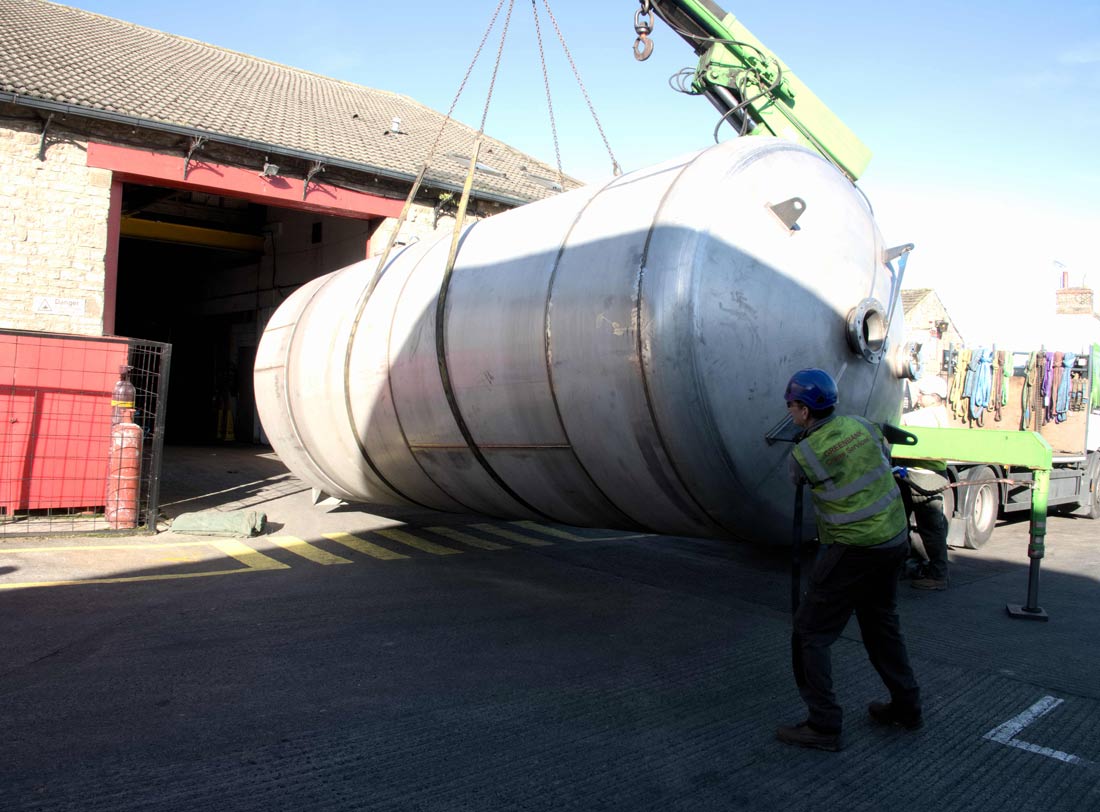 T&R Theakston Executive Director Simon Theakston said:

Thanks to growing demand for our products, both at home and abroad, we are brewing more beer in our brewery in Masham than ever in our 190-year history.

The installation of this vessel will give us significant extra overall capacity and also the flexibility to brew an even greater range of both our permanently available and specialist cask and keg brands.

Previous investment at our brewery has included renewing chilling equipment, replacing pipework and installing new conditioning tanks and cold filtration units, all done to support the original brewing vessels still in every-day use.

The renaissance of cask-conditioned and modern craft ales has given our superb brewing team a golden opportunity to experiment with different hops and malts from the UK and indeed from throughout the world.

In turn, this has allowed us to significantly expand our range of beers, and introduce new lines which have quickly established themselves as firm favourites with cask and craft ale aficionados.