Essential Needs, Harrogate's Community Furniture store, has been providing low cost furniture since 1995 to those who need it most.
In order to sustain this valuable work into the future, the charity has for the first time in its 22-year history opened its doors to the general public.
There is a fantastic variety of furniture on offer – from dining chairs to wardrobes, from modern and vintage to antique and collectable – all at bargain prices too. Some of the furniture currently available is displayed on the charity's new website: www.essentialneeds.org.uk
The charity's new pricing policy allows people on low income or benefits to register and purchase items at significantly reduced prices. The prices are competitive for everyone.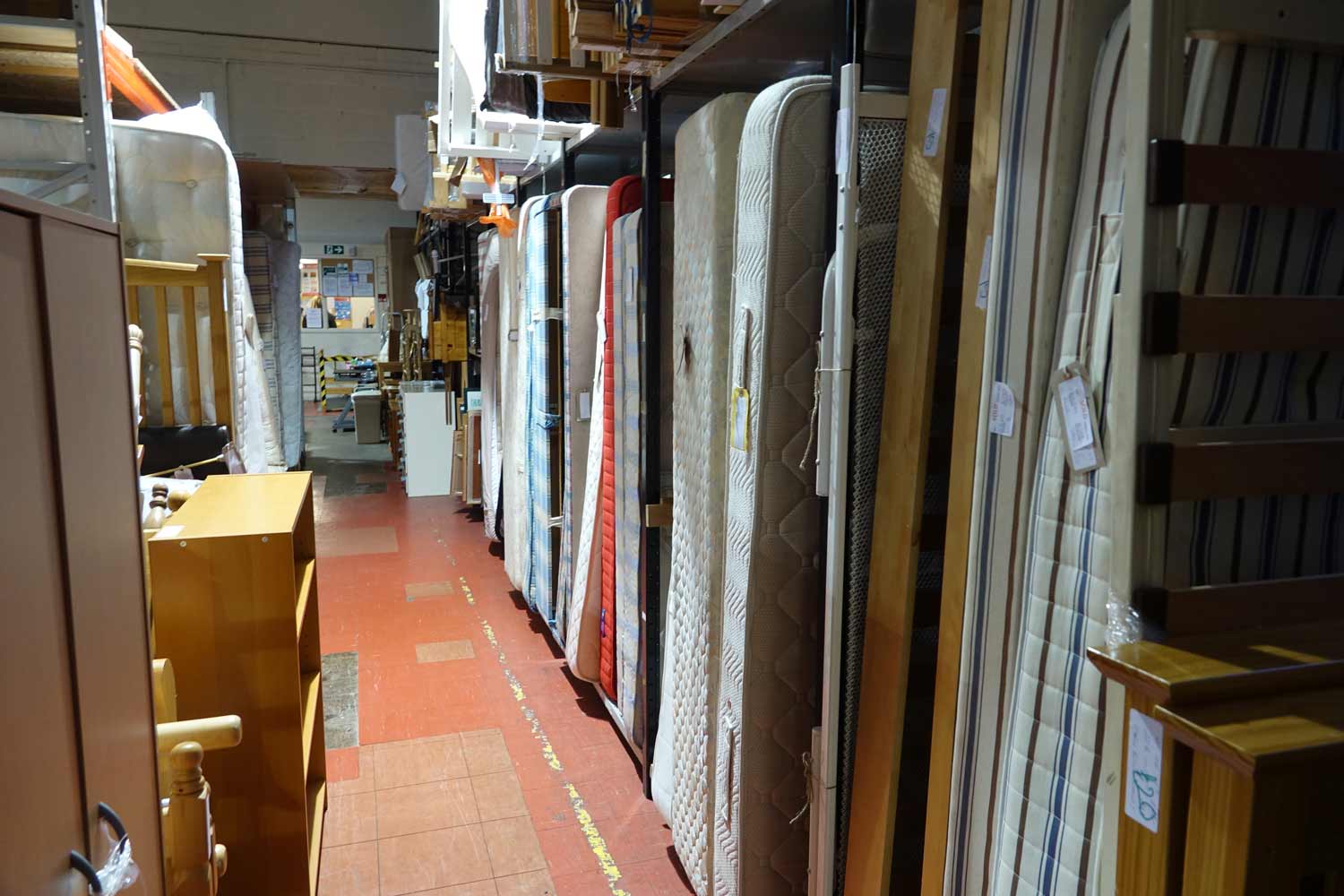 Cllr Don Mackenzie, a trustee on the board of Essential Needs, said:

Although our registered clients will continue to be our main priority at Essential Needs, our new customers will play a vital role in helping us ensure that our organisation remains viable. Our charity performs two vital services to the community: assisting those on restricted budgets to buy essential items of furniture and diverting re-usable furniture from landfill by bringing it back into use.
Helen Mellor, Project Manager, said:

Thanks to the generosity of the people of Harrogate Borough we always have a wide range of good quality and often unique furniture on offer and we are very much looking forward to welcoming our new customers in store to view, and hopefully buy it. Buying furniture from Essential Needs will not only help us in our battle to alleviate furniture poverty, it will also help anyone buying from us to make their money go further.
If you would like to visit Essential Needs and to see what is on offer, the charity is based on Back Gladstone Street, Harrogate HG2 8DF and is open Monday – Thursday: 9.00am to 4:00pm Friday: 9.00am to 11.45am.
Please contact Essential Needs to buy, donate or volunteer: call 01423 870040, or email essentialneeds@gmail.com
For some of the fabulous items currently for sale or for further information about Essential Needs visit www.essentialneeds.org.uk
[sphere 73778]