A parade of purple crocuses across The Stray is the result of planting carried out last autumn by local schoolchildren and the Rotary Club of Harrogate as part of a campaign to put an end to polio.
Eight thousand crocus bulbs were planted on 1 November last year, as part of Purple4Polio, the Rotary International in Great Britain and Ireland's (RIBI) campaign to eradicate polio across the globe.
Around ninety children from St Joseph's, Richard Taylor's, Oatlands Community Junior School, Brackenfield School and Saltergate Infants helped Rotary members plant the 8,000 crocus bulbs on the Granby Stray into ground prepared by Harrogate-based charity Open Country.
Some of the photographs as local schoolchildren helped the Rotary Club of Harrogate plant 8,000 purple crocus bulbs back in November as part of Purple4Polio.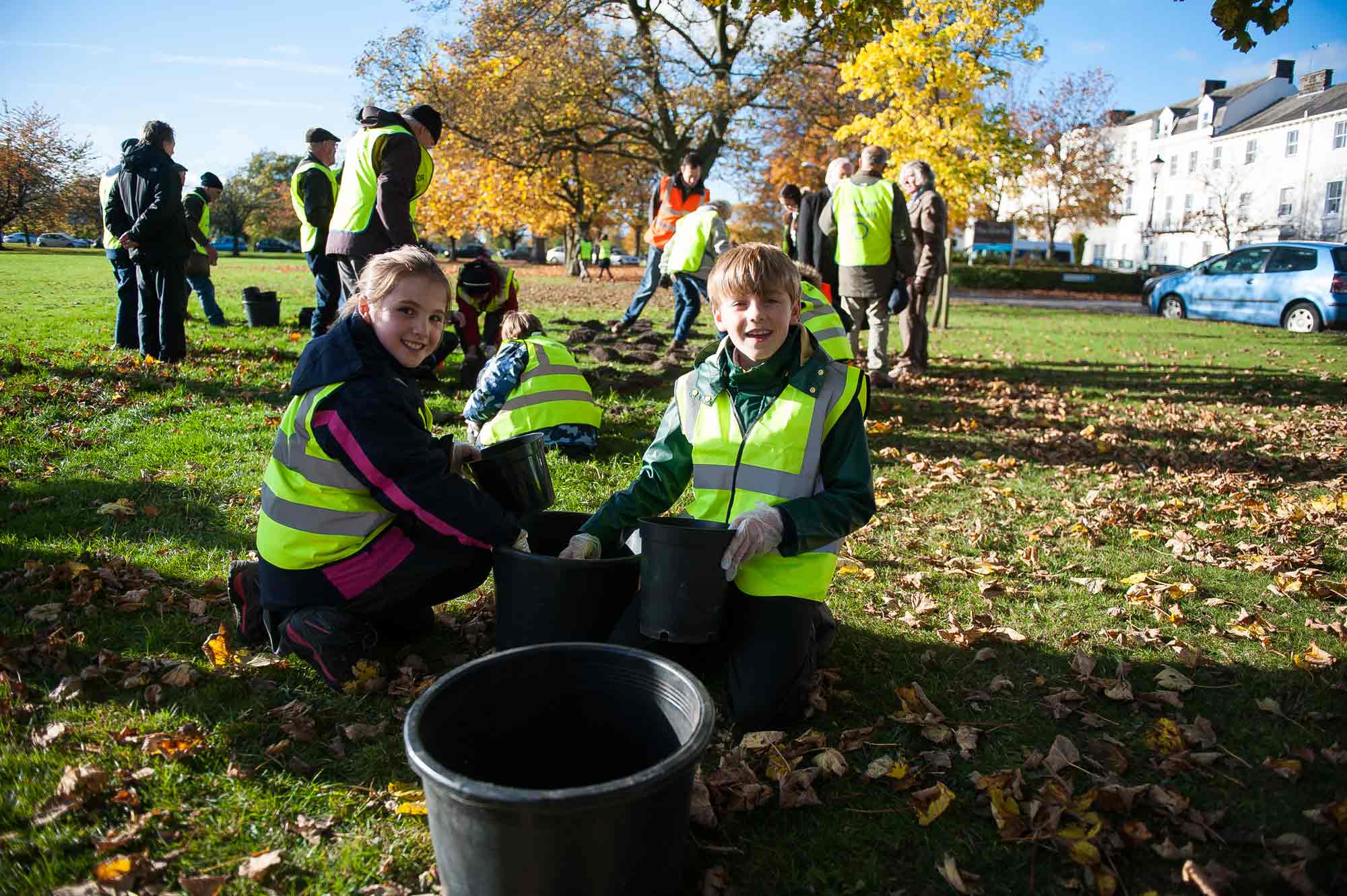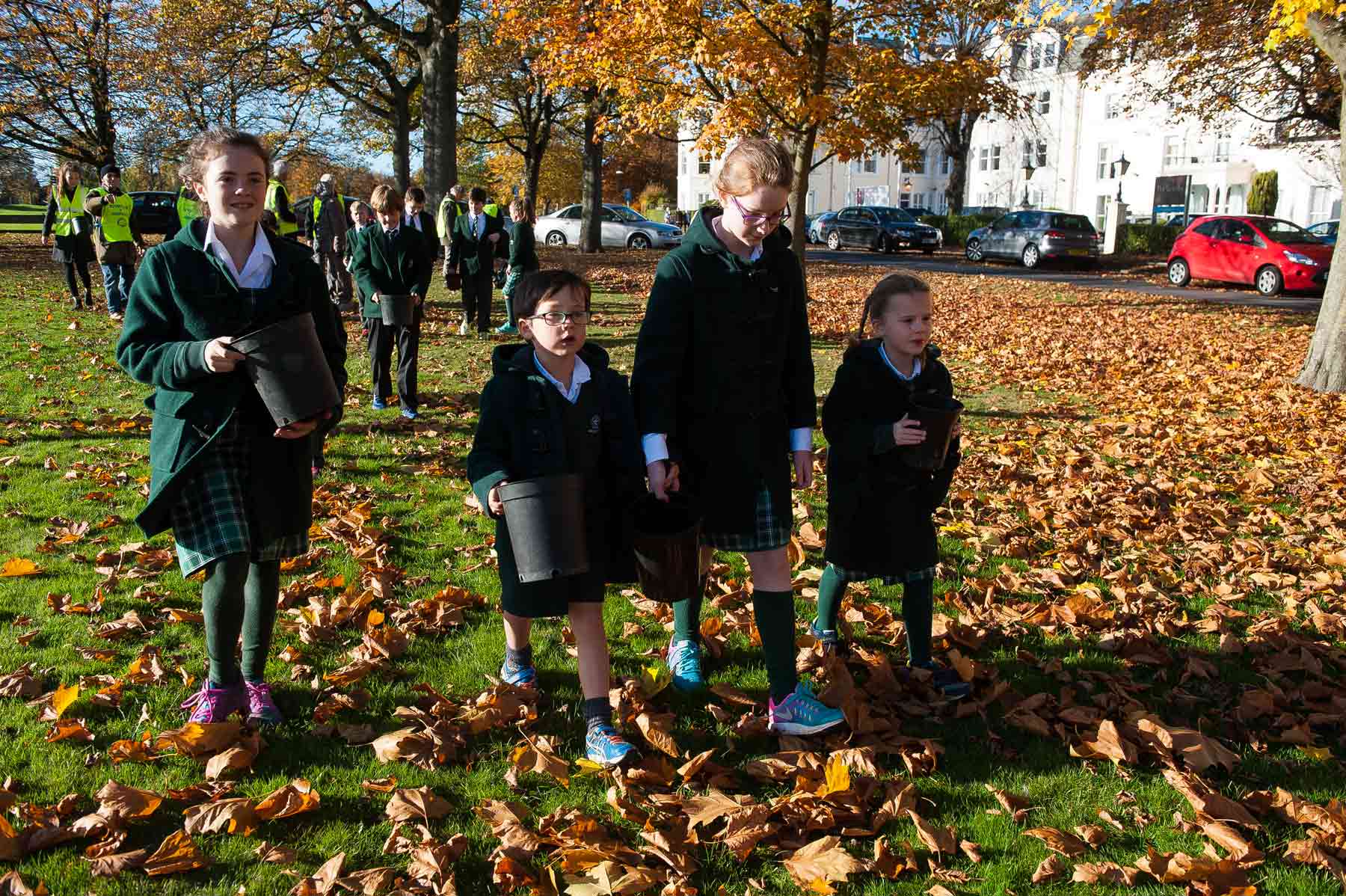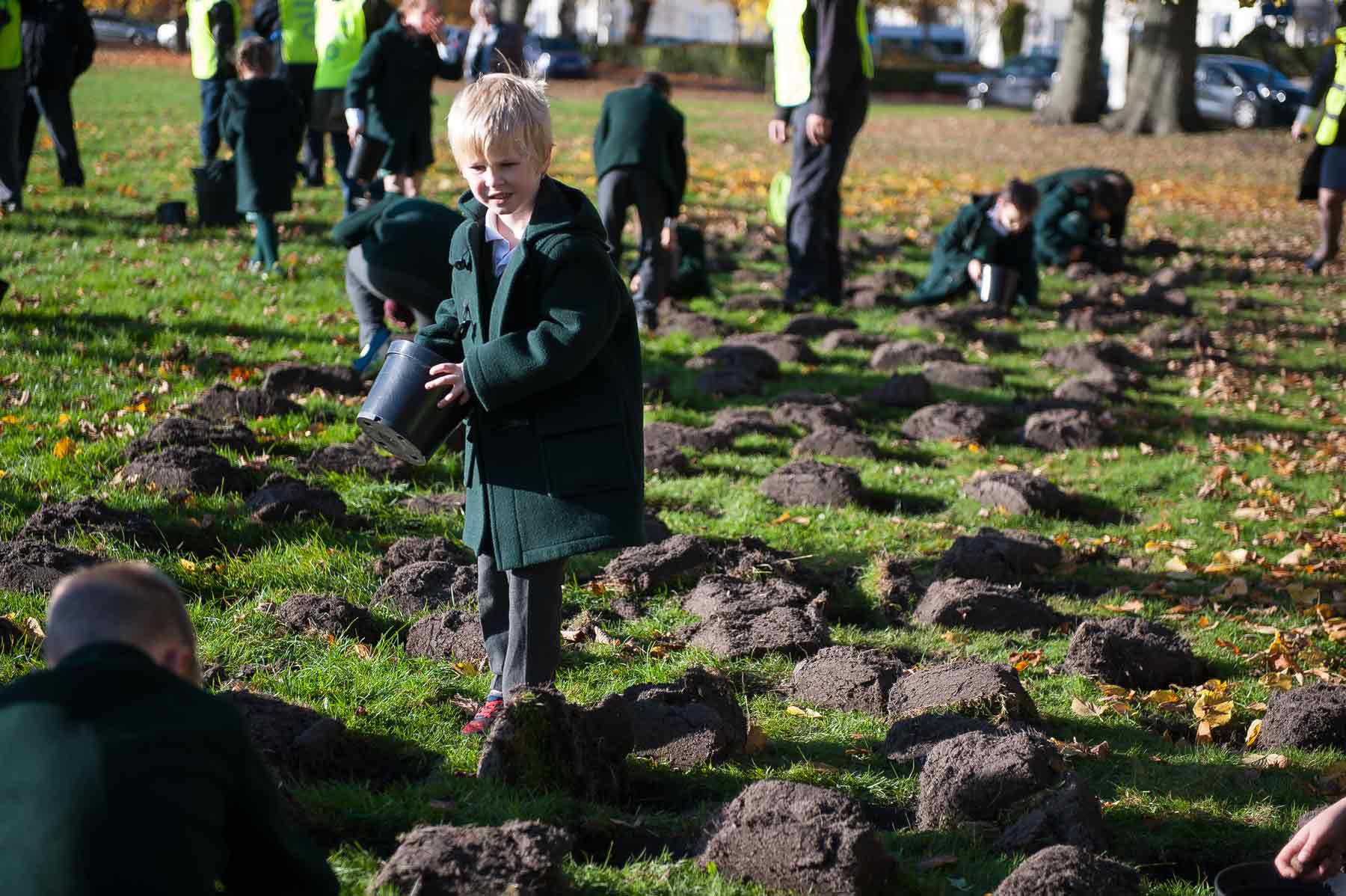 The purple crocus is a symbol of Rotary's worldwide campaign to eradicate polio, with its colour representing the purple dye used to mark the finger of a child who has been immunised.
Terry Knowles who organised the event, is a member of the Environmental Committee of the Rotary Club of Harrogate. He said: We were really grateful for all the help we received from Harrogate Borough Council's Parks service and children from local schools.

For over 30 years, Rotary and its members have been committed to fighting to eradicate polio across the world. The number of polio-endemic countries has dropped from 125 to just two, Afghanistan and Pakistan, with over 2.5 billion children receiving vaccinations thanks to the help of Rotary.
Sue Wood, Harrogate Borough Council's Horticultural Officer, said: We have successfully worked with the Rotary Club of Harrogate for many years on different projects and it is always good to get schoolchildren involved in looking after their environment – in this instance, with the added benefit of raising awareness about the campaign to eradicate polio.