Independent Harrogate restaurant, Cattlemen's Association, has been acquired by three long serving employees, who live locally in Harrogate and have all worked at the restaurant for more than 14 years.
Andrew Buckley, Robert Watson and Paul Waddington have acquired the restaurant, which has operated on Cheltenham Crescent in Harrogate town centre for more than 30 years, from previous owners Damn Yankee Ltd. The trio were advised on the deal by Russell Burnett from leading Harrogate law firm LCF Barber Titleys.
The restaurant is renowned for serving an excellent range of steaks, burgers, ribs and Mexican meals. Both Andrew and Paul previously worked as operations managers across Damn Yankee's three Harrogate restaurants and Robert was Cattlemen's head chef. All three will remain hands-on in the restaurant.
The business had been run successfully for many years by Nikki and Mick Triffit.
Nikki and Mick Triffit said: We are very happy that Paul, Andi and Rob have purchased the Cattlemens as they have always been very loyal and committed to the business and are local lads, We wish them continued success.
Andrew explains: Robert, Paul and myself have all worked at Cattlemen's for many years, we all love the food we serve and already know the business inside-out as well as many of its loyal customers, who often travel from far and wide to visit us. Plus its proximity to Harrogate's International Centre means we have lots of national, and even international, customers who always make a point of eating with us when they attend exhibitions and events in Harrogate.

All our customers appreciate the fact that Cattlemen's is one of the last few independent restaurants in Harrogate, at a time when the town centre is becoming saturated with the same-old, familiar chains that can be found on highstreets throughout the UK. When the opportunity came up to buy the restaurant, we knew it was a one-off opportunity that we didn't want to miss, and we're really looking forward to continuing the hard work that has made Cattlemen's such a Harrogate institution for more than a quarter of a century.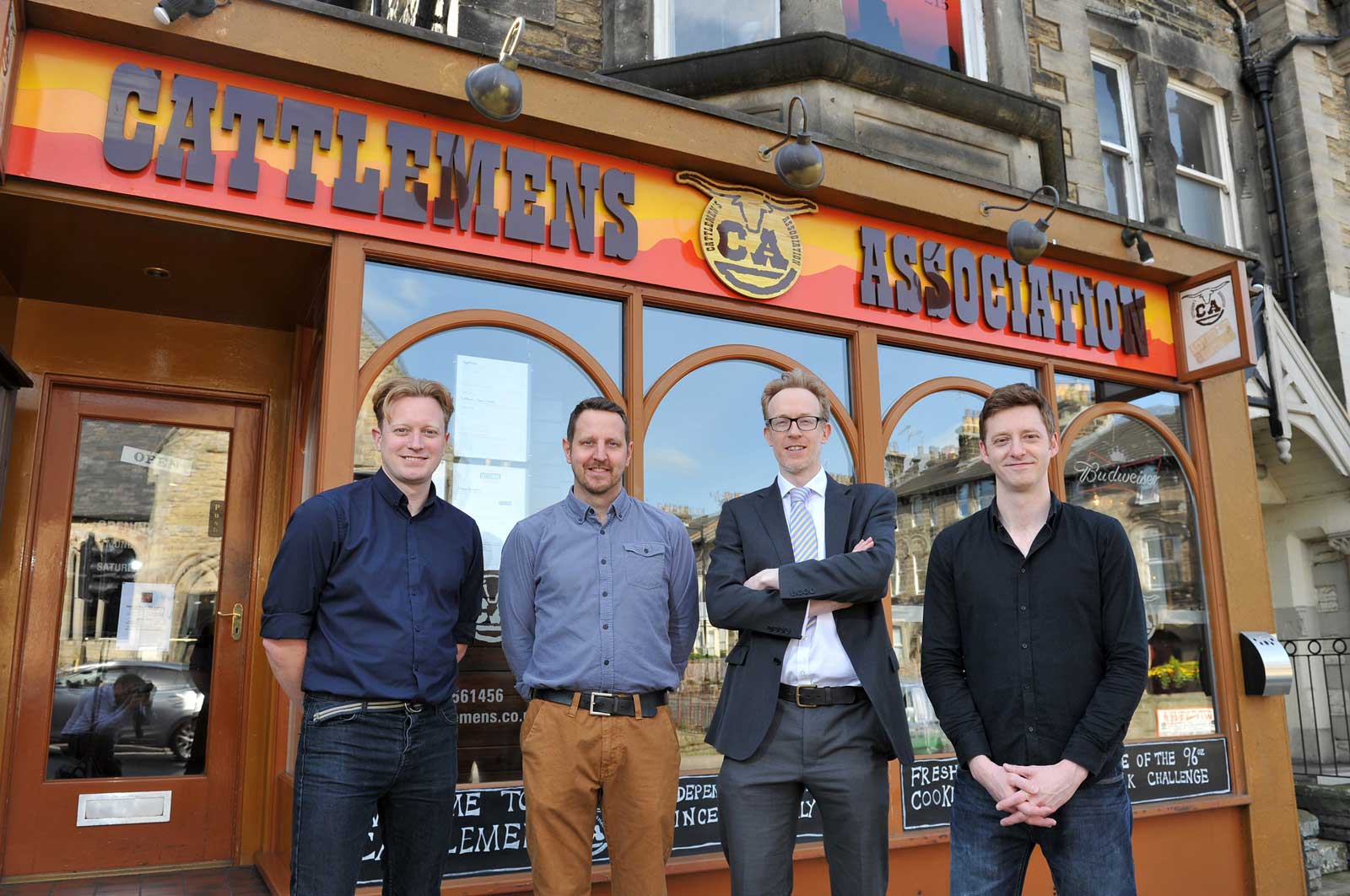 Russell Burnett from LCF Barber Titleys, says: Cattlemen's Association is a longstanding Harrogate restaurant with a superb reputation throughout the town and beyond. It's great to see it being acquired by three local Harrogate residents who all have such a strong connection with the business. Paul, Robert and Andrew all have a clear passion for the restaurant and it's been a pleasure to negotiate the deal and advise them throughout the acquisition process. We wish them every success in the future and look forward to seeing them build on an already successful and thriving business.