More disabled people will be able to live independently within the community thanks to the latest addition in the Henshaws' adapted housing portfolio.
Henshaws Housing & Support Services, based in Harrogate, are celebrating the completion of 2 The Drive, which was officially opened on Friday 10th March by the Leader of Harrogate Borough Council, Councillor Richard Cooper.
This project continues the refurbishment of housing at Henshaws in Harrogate enabling those with complex needs to move into individually adapted supported living accommodation.
The latest house has been specifically reconfigured to accommodate two identified specialist wheelchair users. An overnight facility for a carer has also been included and the kitchen is designed to ensure full accessibility.
Councillor Cooper said: It's great to see charities and local authorities working together to meet the increased local demand for adapted housing. Henshaws really are experts at creating homes that enable disabled people to live more independently. I'm sure the new tenants will soon settle into this fantastic house and make it their home.
With the support of Henshaws staff, current tenants are already enjoying their new found independence allowing them to live the life they choose within the community. Henshaws believe independence is key to a fulfilling life. Choosing where to live is a huge part of that. Henshaws has enabled many young people to realise their dream of moving out and finding their own way in life.
Tim McSharry, Head of Disability and Diversity, Access Committee for Leeds (ACL) was very impressed: Congratulations on a truly awesome home adaptation. Your latest addition at 2 The Drive is a great exemplar of disability inclusive design defining the best in life time home standards, really well done to the Henshaws Housing Team!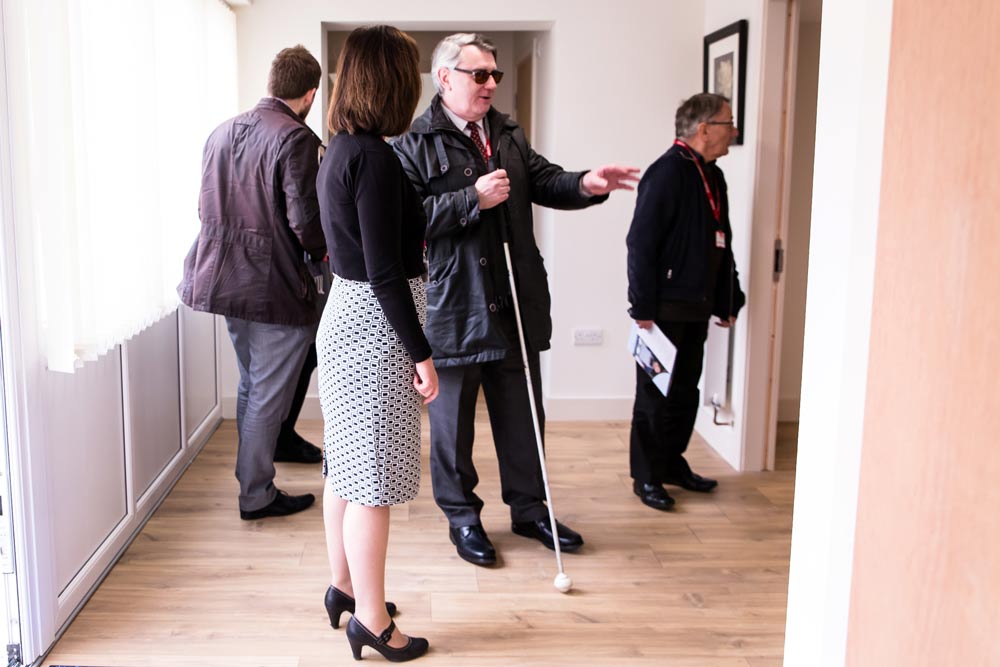 Henshaws Housing & Support services provide a range of services in Yorkshire and across the North of England so that people can build skills, make their own choices and be part of their local community; develop connections and lead a more fulfilling life.
Wendy Harrison, Henshaws Head of Housing & Support, said: Thanks to the support of our generous funders and the close collaboration of local authorities we have been able to support disabled people by creating fantastic houses like these. We look forward to more collaborative working with all local authorities to enable us to support more disabled people in the region.