The most successful season ever for girls' football at Rossett School has been topped off by the U14 team reaching the National Cup Final.
Having won through the regional rounds, they beat Malton School 2-1 in the quarter-final, then defeated Idsall School in Telford in the semi-final with the same scoreline.
The date and opponent for the final are yet to be set, but the girls already know it will be live streamed – and they will receive a brand new kit from the English Schools Football Association (sponsored by Playstation), for the occasion.
Sports teacher and team coach Issy Rowe said: I couldn't be prouder of the team and the hard work they have put in to reach the final.

Through the tournament, the girls have achieved a goal difference of +38, which is absolutely brilliant. Our top scorers are Issy Smith and Holly Mitchell, who have each scored 10.

We can't wait to get to the final and give it our all once again.
The team have also reached the County Cup Final without conceding a single goal in their matches so far. The final will be against Malton School in late spring.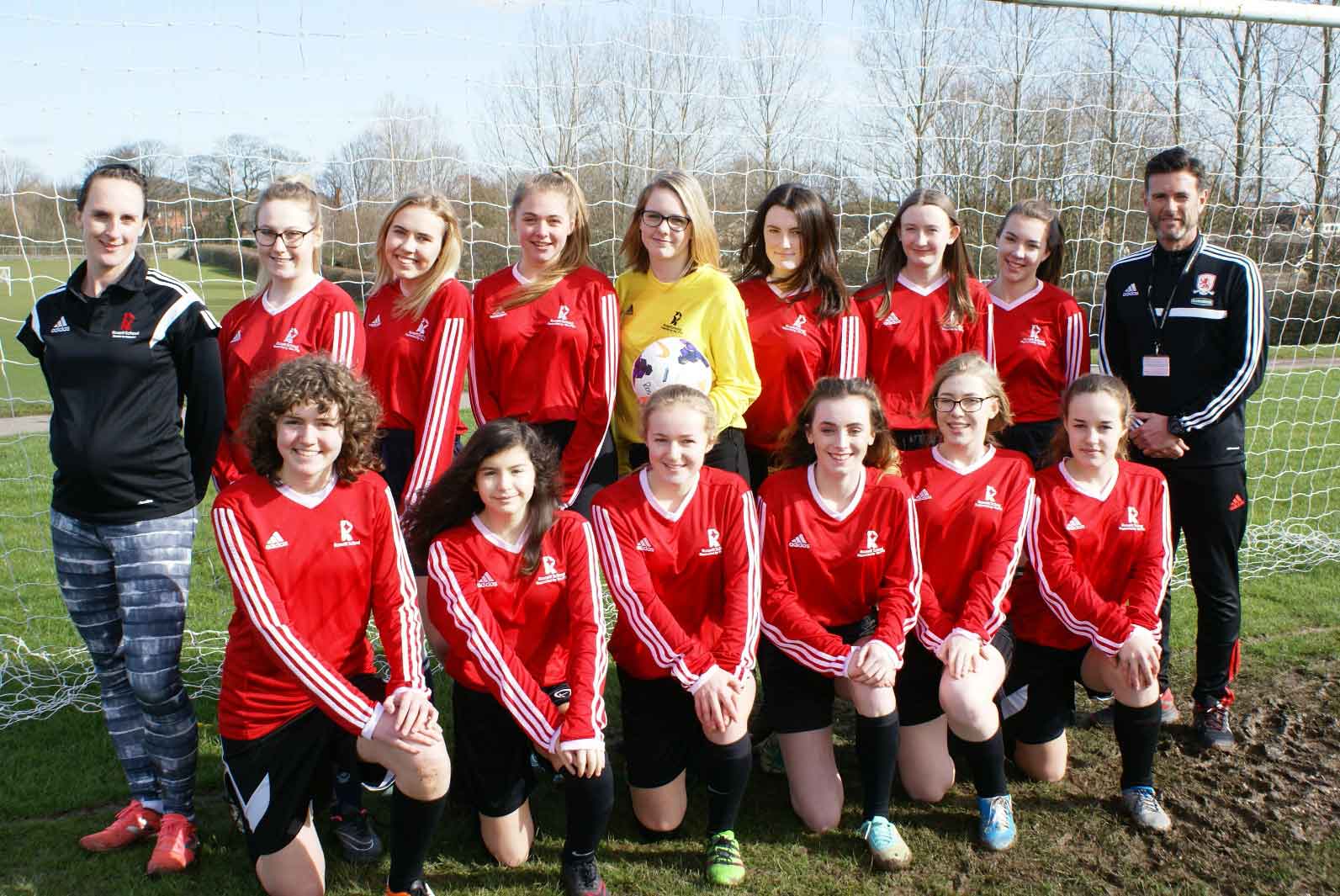 Captain Vicky Naylor, 14, said: We have a brilliant team this year and we've all worked really hard to prepare for our matches.

I still can't quite believe we're in the National Cup Final! We're really excited about the match and will just go out and do our best, as we always do.
Meanwhile, there has been plenty of success for Rossett's other girls' football teams.
The U16s reached in the County Cup Final for their age group – despite having only 10 players in their last match against St Aidan's, which they won 3-1. They will face St John Fisher in the final.
The U13s are also preparing for a County Cup Final against Manor Academy. The U12s reached their County Cup Final but lost out to Manor School, York.
Sports teacher Mike Sweetman, who coaches the younger teams, said: The achievements of all the teams this year have been absolutely staggering.

It is hard enough to win in the Harrogate area, never mind against teams from across the county and beyond. All four teams have reached their respective county finals, from U12s up to U16s, a feat which will probably never happen again, so we're really celebrating this year.

The atmosphere among them all is really positive and they've built their confidence with every victory during the season. Without doubt, this has been the most successful season yet for girls' football at Rossett.
Headteacher Helen Woodcock added: We are all exceptionally proud of our girls' football teams and their incredible achievements this year.

The dedication they have shown to training and preparing for matches has been impressive to see, and reflected in their results and the progress they have made. They have certainly done Rossett School and Harrogate proud.

We can't wait to hear how they get on in their County Cup Finals, and to see our U14s in their National Final. There is a tremendous groundswell of support here at Rossett – we will cheer them all the way.