Harrogate College and Harrogate District Chamber of Commerce shared the traditional Shrove Tuesday treat this week as organisers continue their search for the Newcomer of the year and the Harrogate Ambassador.
Debbie Forsyth Conroy Principal at Harrogate College said: We are delighted to continue our support for the awards and in particular pleased to be sponsor of the Newcomer of the Year award. Creating new thinking, ideas and fresh talent are key areas we encourage at the college and we recognise and support these qualities in new local businesses and business newcomers.
The awards, now in its ninth year celebrate all those in the town's Hospitality & Tourism industry who diligently strive to be the best. The winner of the Newcomer award will be either an individual who has stood out from their colleagues in their first year or a business that has opened in the last two years and has proved to make an immediate impact on Harrogate's business or leisure visitor.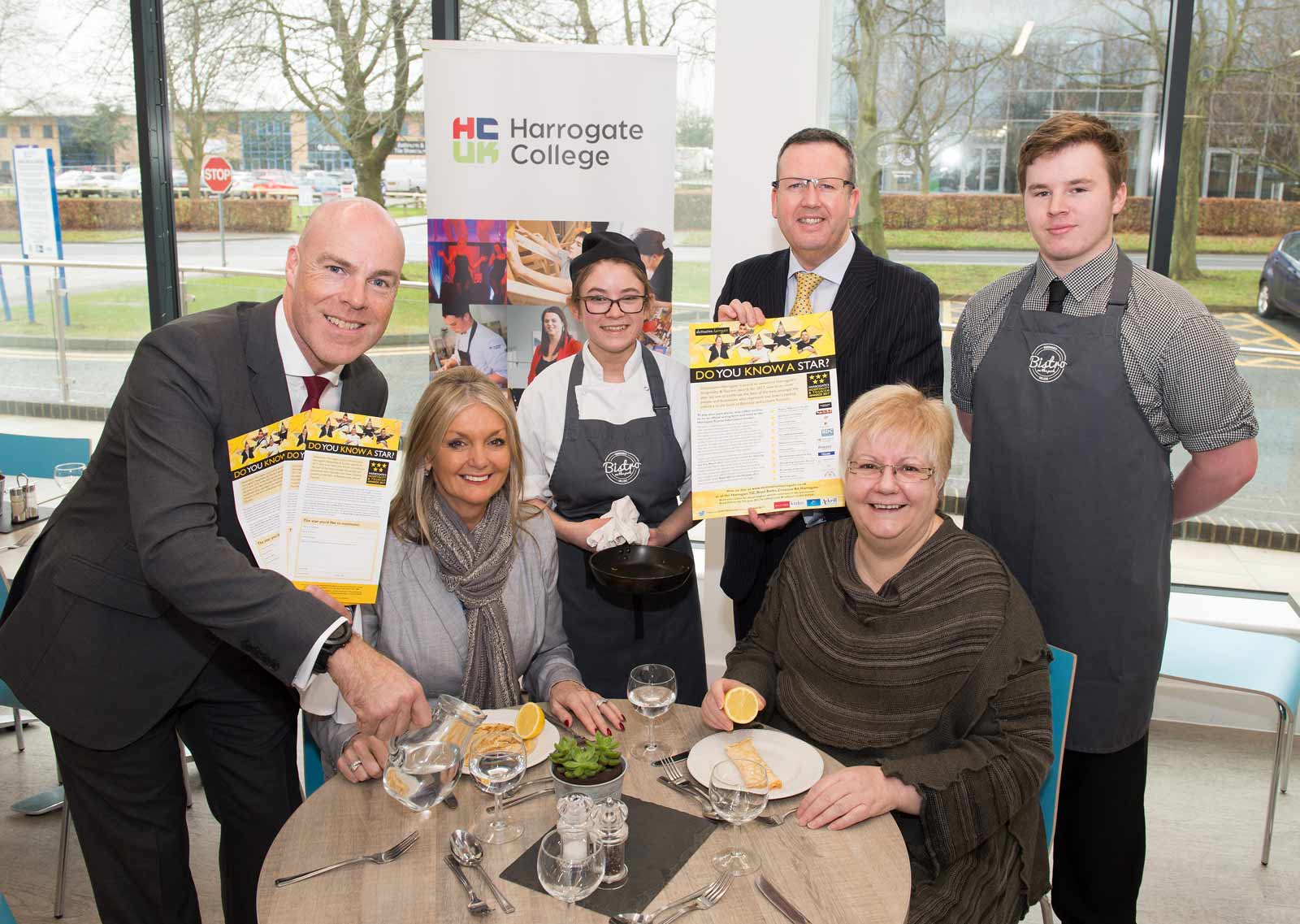 The Harrogate Ambassador award winner can be from any walk of life and whatever their job role they will epitomise what Harrogate represents in its tourism offering.
The person will go beyond the call of their immediate job role and strive daily to market, promote and represent Harrogate in a wholehearted fashion.
Sandra Doherty Chief Executive of the award sponsors Harrogate District Chambers of Commerce agreed: We have sponsored this award since the first year and are pleased to continue our support for this category. The person who wins this award should be familiar to all; they will be known for their personal contributions to the industry and recognised as a true professional. We are so excited about being involved and are looking forward to unveiling the 2017 Harrogate Ambassador.
To nominate simply go to www.destinationharrogate.co.uk, or fill-in a nomination form. You can find nomination forms throughout the town at restaurants, hotels, bars, and at the Tourist Information Centre on Crescent Gardens.
Nominations close on 31st March and a panel of judges will create a shortlist for each category who will be invited to attend a prestigious Gala Dinner at the Royal hall on Monday 5 June 2017 where the winners will be announced on the night.