Olly Lamb, a year 8 student at Harrogate Grammar School, has been recognised for his performances this year for Yorkshire Schools Cricket Association and North Yorkshire Schools.
He was recently presented with YSCA Under 12b Batting award by Yorkshire CCC player Tim Bresnan at Headingley and has also been awarded with the Under 12 Batting award by North Yorkshire Schools, where they also mentioned his maiden hundred against Cleveland at Great Ayton CC.
Olly started out in the 12B team and scored 391 runs including 3 50's and then was called up and played some games in the 12A team scoring 60, 83 and 23 in 3 games. Olly's attitude and effect on others has been called out.
He has now been selected by the Yorkshire Cricket Board to attend the Silver Pathways, an Elite training programme at Headingley from January. This will be a weekend commitment but when the season starts then he will have a full programme of fixtures for North Yorkshire and hopefully Yorkshire.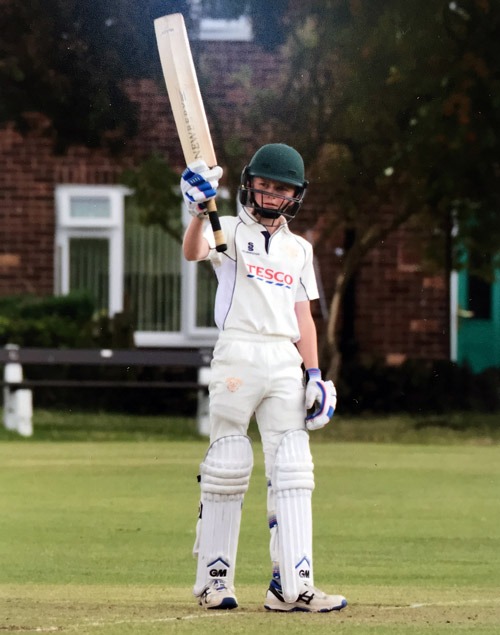 Adam Brown, manager of Yorkshire Schools Under 12s B team said: Olly has shown exceptional ability throughout the season excelling in his chosen discipline. In addition, he has become an integral member of the squad showing maturity on and off the pitch and demonstrating a thirst for knowledge to further his game. Olly, along with two other young cricketers, have a bright future in the game ahead if they continue to progress in this manner and have been an absolute pleasure to work with.