The Harrogate Band have been honoured by Councillor Nick Brown, the Mayor of the Borough of Harrogate and former Mayor Councillor Nigel Simms for their services to the district.
Gareth Gibbs, Vice President and Drum Major of the award winning brass band, was presented with the Sash in recognition of the band's success since its establishment in 1970.
The Harrogate Band are one of North Yorkshire's premier brass bands with strong community links who provide music for a variety of occasions including fetes, church services, carol concerts, sporting events, agricultural shoes, marches, processions and charity concerts.
The band performs over 30 concert engagements each year both nationally and internationally – having visited Norway, Germany, the Czech Republic, Belgium and Holland.
Over the last 46 years, the Harrogate Band has competed in a wide variety of competitions including the National Brass Band Championship Finals and was named North of England Regional Champions (1st Section) in 2001, 2011 and 2013.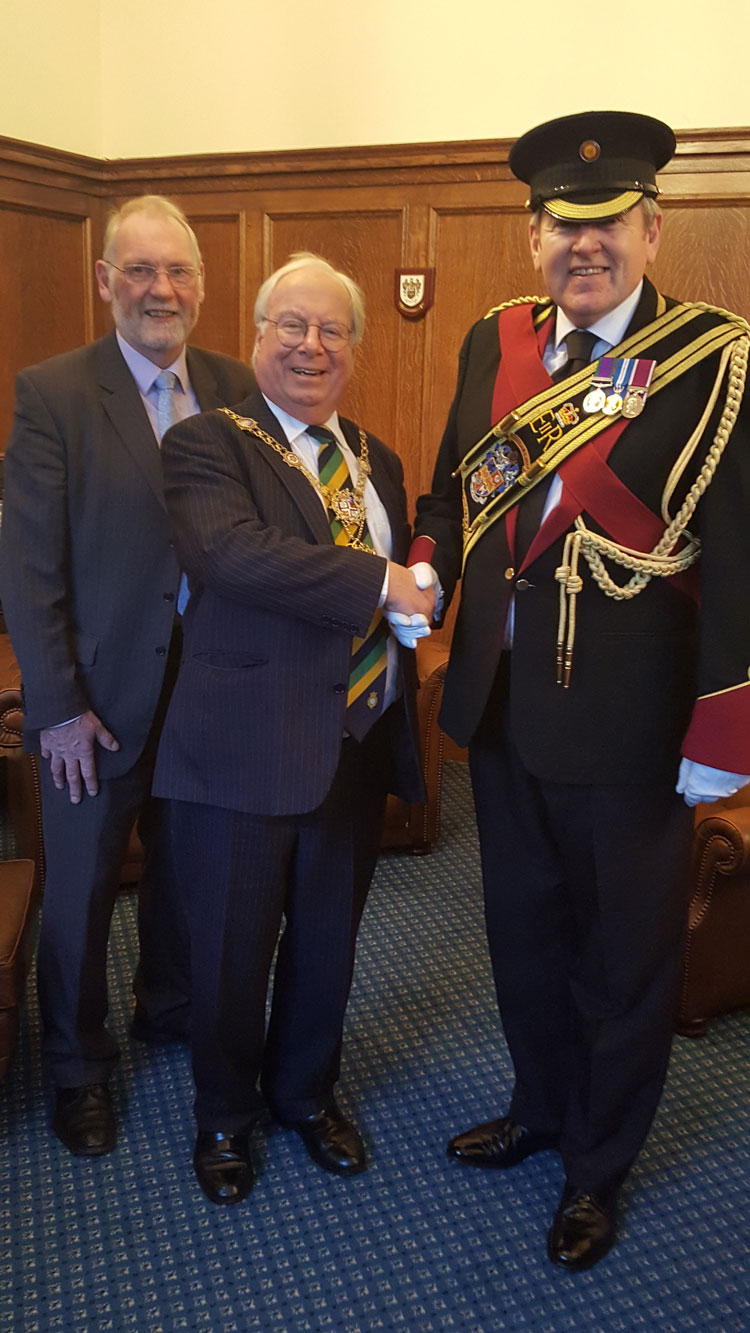 The Sash was paid for out of the Mayor's charity fund by Councillor Nigel Simms during his mayoral year.  The sash will be worn for the first time at the Cenotaph on Remembrance Sunday (13 November 2016).
Councillor Nick Brown, Mayor of the Borough of Harrogate said:

It is a real honour to present the Sash to the Harrogate Band in recognition of their work.  The band have entertained so many people over the last four decades, with their spellbinding performances and their talent has rightly been recognised through their success in a wide range of competitions, most notably in the National Brass Band Championships. They are quite simply standard bearers for brass music.
Councillor Nigel Simms said:

The Sash is a great way of recognising the contribution the Harrogate Band has brought to the people of the Harrogate district and I, as well as the whole community, will look forward to enjoying their performances in the future.
Gareth Gibbs, Vice President and Drum Major of the Harrogate Band said:

Sashes are traditionally awarded for bands to follow and to announce their arrival. It is a great honour to receive the Sash from the Mayor on behalf of the Harrogate district and have our contribution to the community recognised in this way.