Young patients with heart conditions across Yorkshire will receive a boost after pupils, parents and teachers at a Harrogate school have raised almost £7,000 for charity.
Belmont Grosvenor School, an independent prep school based at Birstwith, Harrogate, handed over a cheque for £6,746 to the Children's Heart Surgery Fund (CHSF) at Leeds after choosing to support the charity during 2016.
Pupils, parents and staff at the co-educational school took part in a wide range of fund-raising activities throughout the year, including a sponsored 'Race to Rio', which saw youngsters swim and run the 5,761 miles to Brazil in time for the Olympic Games, and a black-tie Summer Ball in a marquee in the grounds of Belmont Grosvenor.
CHSF Regional Fundraiser Myriam Barker dropped into the school, at Swarcliffe Hall, Birstwith, to pick up the cheque – and thank pupils, staff and parents for choosing to collect cash for the Leeds Congenital Heart Unit at Leeds General Infirmary.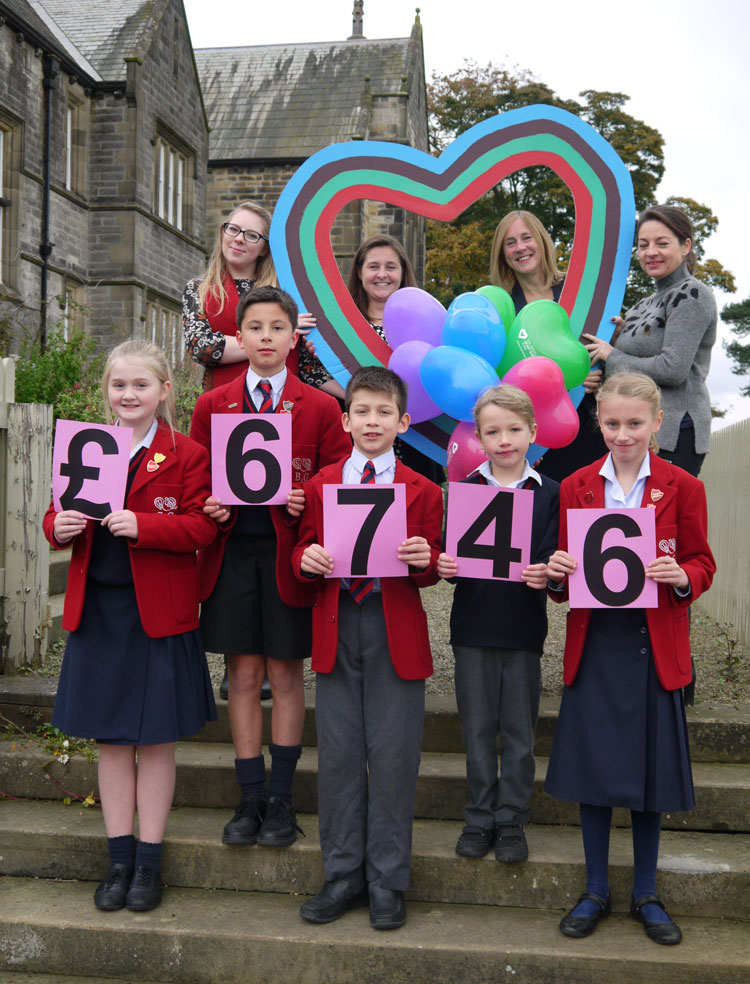 Each year, the stand-alone prep school picks a charity to support – parents chose the CHSF after drama teacher Catherine Fearn's two-year-old nephew Jack Hartley and former Belmont Grosvenor nursery assistant Lottie Haggas both underwent life-saving surgery at the Yorkshire Heart Unit at Leeds General Infirmary unit. During the past two years, the school has raised almost £11,000 for CHSF.
Myriam said:

We are delighted Belmont Grosvenor School chose Children's Heart Surgery Fund as their charity again this year. It has been another year of excellent fundraising, and a total breeze working with such kind and motivated pupils, staff and parents.

The money raised will go towards our 'Keeping The Beat' Appeal to fund a revolutionary children's heart theatre, based at the Leeds Congenital Heart for the Unit at Leeds General Infirmary.

Belmont Grosvenor School will be directly supporting the 10,000 babies and children with Congenital Heart Disease (CHD) who pass through the Unit each year, covering the whole of the Yorkshire region and beyond. The school will also help Leeds remain at the fore of specialist cardiac surgical facilities and ensure the unit continues to provide excellent care to all CHD babies and children in the region for generations to come.
Angela Fothergill, past chairman of the Belmont Grovenor School PTA said the entire school community had got involved with the fund-raising for CHSF – and had been able to see the work of the charity first-hand through the school's connection with young heart patients.