Children from six Harrogate schools will be teaming up with The Rotary Club of Harrogate on Tuesday 1 November to plant 8,000 crocus bulbs on the Stray.
The planting is part of Purple4Polio, the Rotary International in Great Britain and Ireland's (RIBI) campaign to eradicate polio across the globe. One strand of the campaign is a partnership between RIBI and the Royal Horticultural Society, with Rotary clubs joining forces with the RHS's community-based Bloom Groups and others to work together to brighten up local areas and promote health and wellbeing by planting 6 million crocus corms across the country.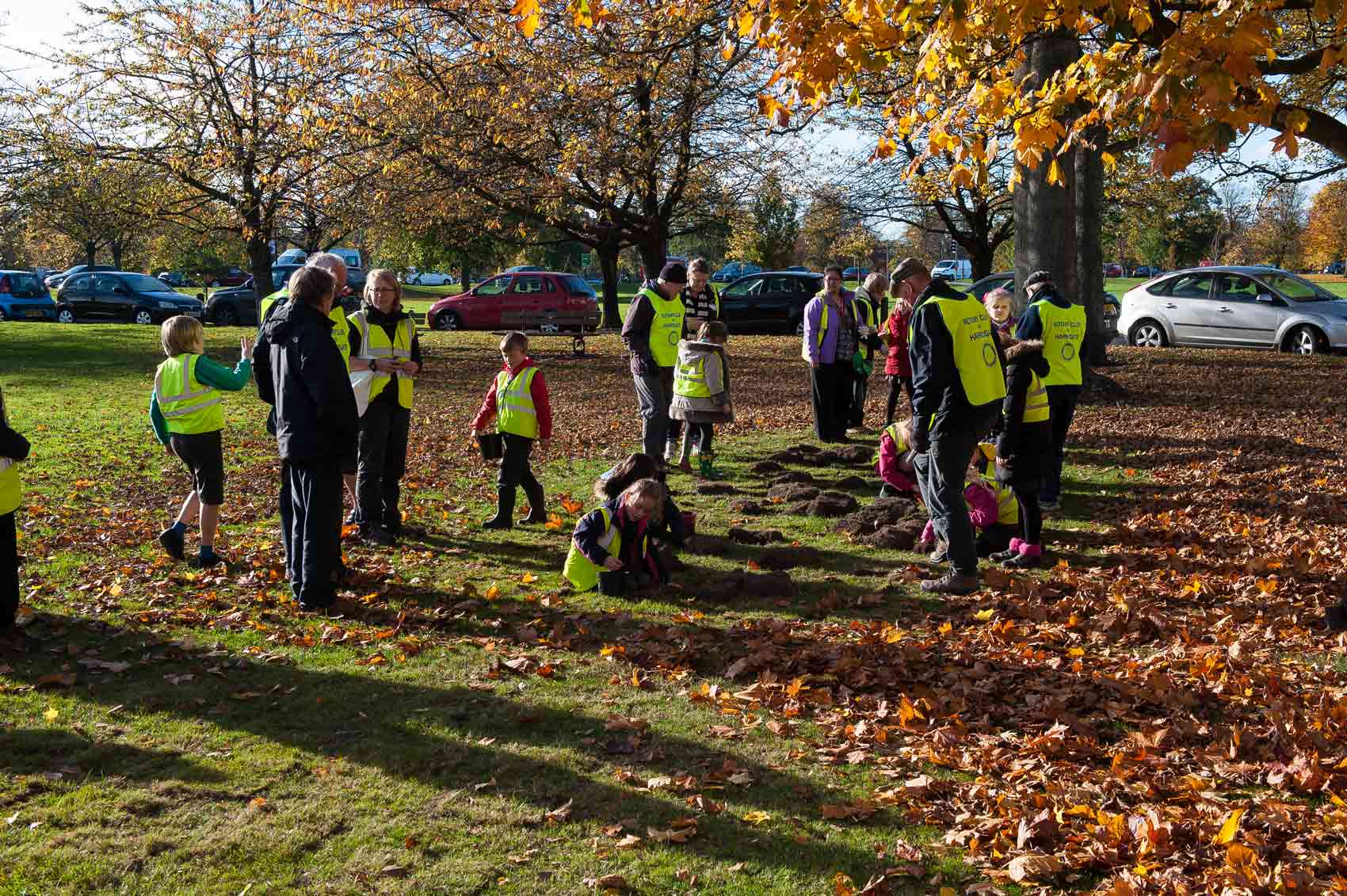 Around ninety children from St Joseph's, Richard Taylor's, Oatlands Community Junior School, Brackenfield School, Rossett Acre Primary and Saltergate Infants helpd Rotary members plant the 8000 purple crocus bulbs on the Granby Stray, into ground prepared by Open Country, the Harrogate based charity which supports people with disability to access the countryside.
The Mayor of the Borough of Harrogate, Councillor Nick Brown, will join the children and Rotary members to lend his support to the campaign.
The purple crocus is a symbol of Rotary's worldwide campaign to eradicate polio, with its colour representing the purple dye used to mark the finger of a child who has been immunised.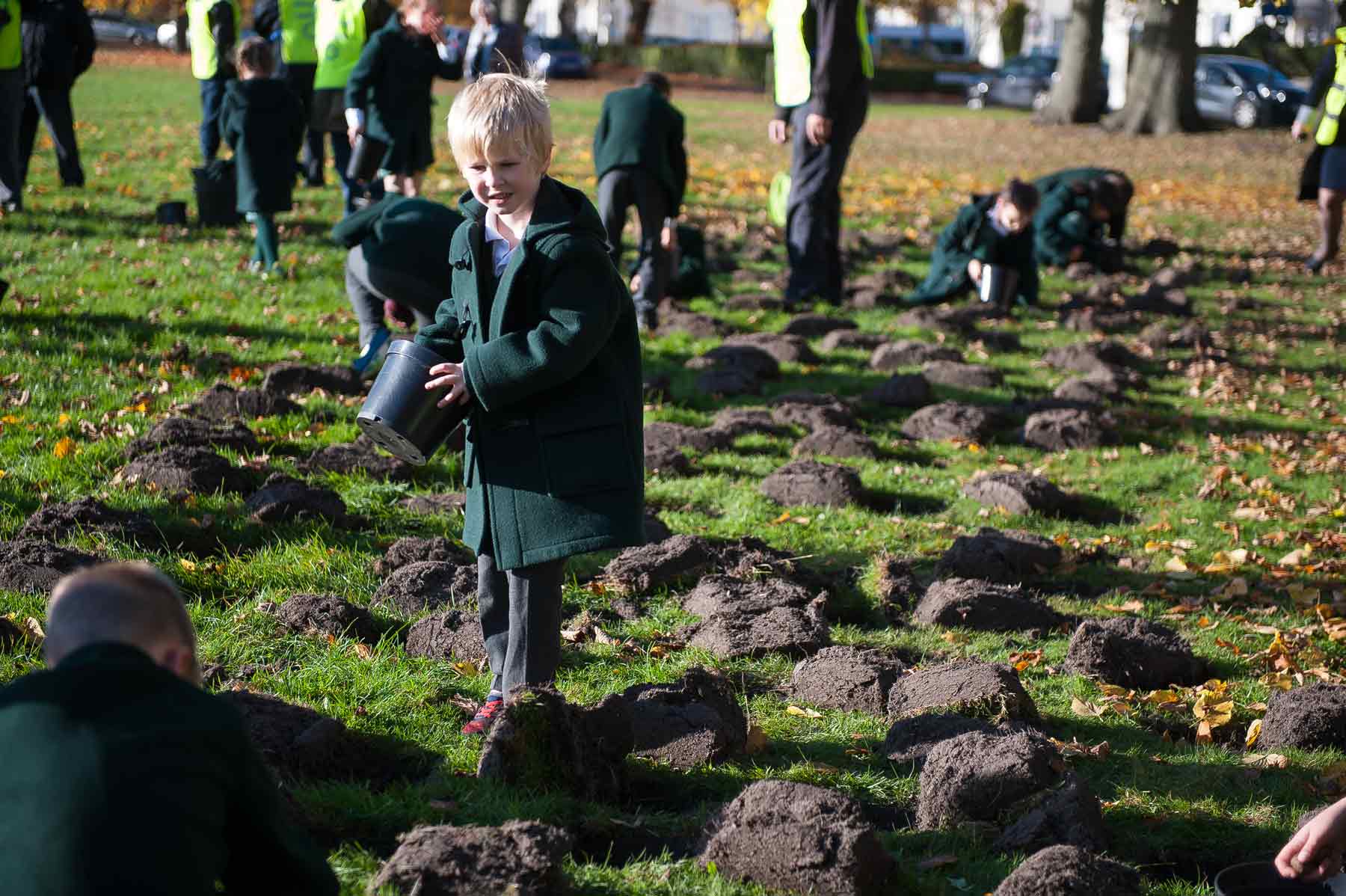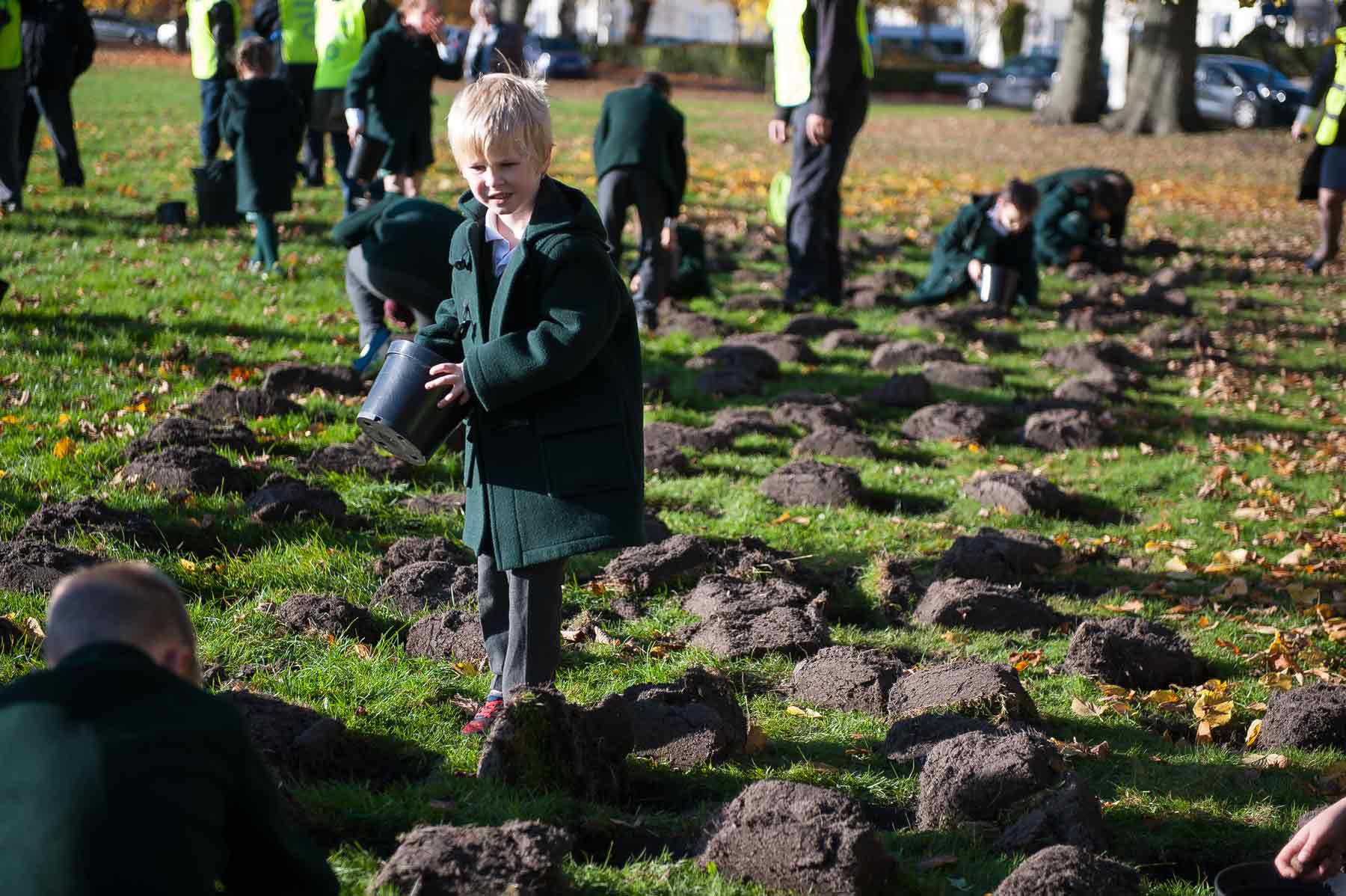 Terry Knowles who is organised the event, is a member of the Environmental Committee of the Rotary Club of Harrogate. He said:

I am most grateful for all the help I have received from Harrogate Borough Council's Parks service and Sue Wood in particular.

For over 30 years, Rotary and its members have been committed to fighting to eradicate polio across the world. The number of polio-endemic countries has dropped from 125 to just two, Afghanistan and Pakistan, with over 2.5 billion children receiving vaccinations thanks to the help of Rotary.

The Purple4Polio campaign ties in with the 100 year anniversary of our charity, The Rotary Foundation, which has played a key role in making polio eradication become close to a reality with matched funding from the Bill and Melinda Gates Foundation.
The Mayor of the Borough of Harrogate, Councillor Nick Brown, said:

The Rotary's campaign to eradicate polio has been tremendously successful, and it's heartening to think that by planting these bulbs, children from Harrogate are helping to eliminate a disease that has affected so many young lives throughout the world.  It is something they can be proud of in years to come, and is a reminder to us all that the fight against polio goes on.