Pinnacle Data, who are independent stockholders of new and refurbished data centre equipment, have donated two state-of-the-art Vital Signs Monitors to the Woodlands Children's Ward and the Special Care Baby Unit, at Harrogate District Hospital, as part of The Rainbow Fund charity fundraising initiative.
The monitors will help to pick up the heart trace of even the tiniest of patients. This provides the lifesaving support the ward so desperately needs, at a time where cuts to the NHS mean that the Hospital have a limited budget and rely heavily on fundraising from charities such as The Rainbow Fund.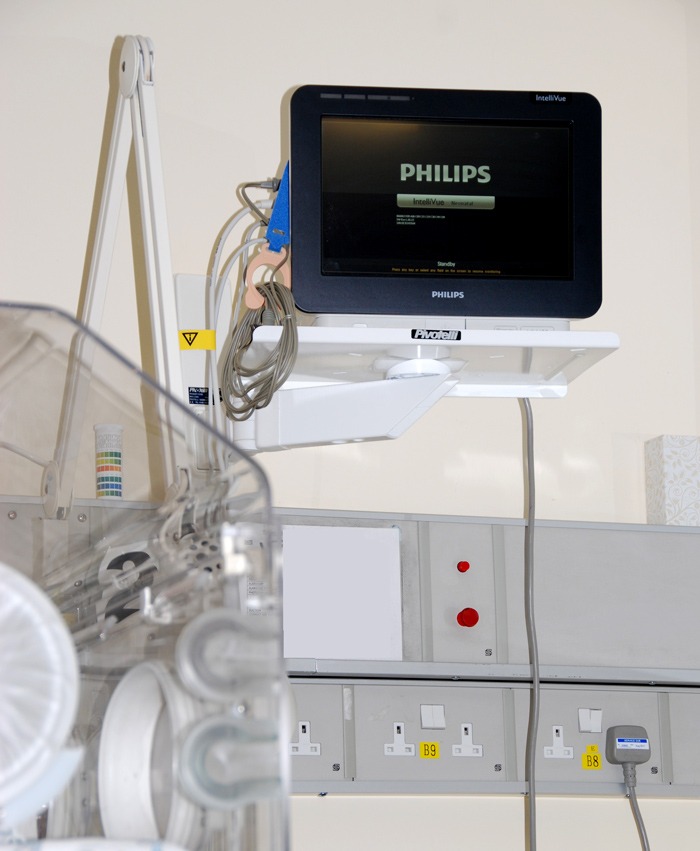 Managing Director of Pinnacle Data, Kevin Towers said:

Our locally based business has been buying and selling new and used IT for over ten years. As the business has grown, we've been able to respond to the needs of the community around us and are proud to support local groups and charities.

We are delighted to be able to contribute two Vital Signs Monitors to the Harrogate District Hospital as part of The Rainbow Fund charity appeal. The charity play a vital role in providing lifesaving and life enhancing services to poorly babies and children of Harrogate, and we are more than happy to support them with this donation. We would like to wish the charity continued success with their future fundraising goals.
Rainbow Fund Founder Alexandra Vere said:

On behalf of the Healthcare Team at Harrogate Hospital and The Rainbow Fund, I want to say a massive thank you for the very generous gifts Pinnacle Data have kindly donated to us. The monitors will be used on a daily basis in the Hospital's very busy departments, helping staff to care for very poorly children and babies.