More than £16,000 has been raised for charity thanks to Rossett School students, who pounded across more than 20km in a whole-school sponsored walk.
Hundreds of young walkers, from Year 7 to Year 13, left Harrogate for Norwood Village Hall before returning back to school through Haverah Park.
As well as support from staff along the route, the participants were helped by Sixth Form volunteers who gave directions, handed out refreshments and ensured everyone made it back to school safely by the end of the day.
Headteacher Helen Woodcock said:

It was fantastic to see all the students out in such good spirits, with lots of smiles and laughter along the route.

A 20km walk is no mean feat but our students took it all in their stride. Some of them even ran the whole route, making it back to school in record time.

It was also a great experience for those sixth form students who volunteered as marshals and made sure everything ran smoothly out on the route. The enthusiasm, maturity and responsibility on show across all year groups made it an exceptionally proud day for Rossett.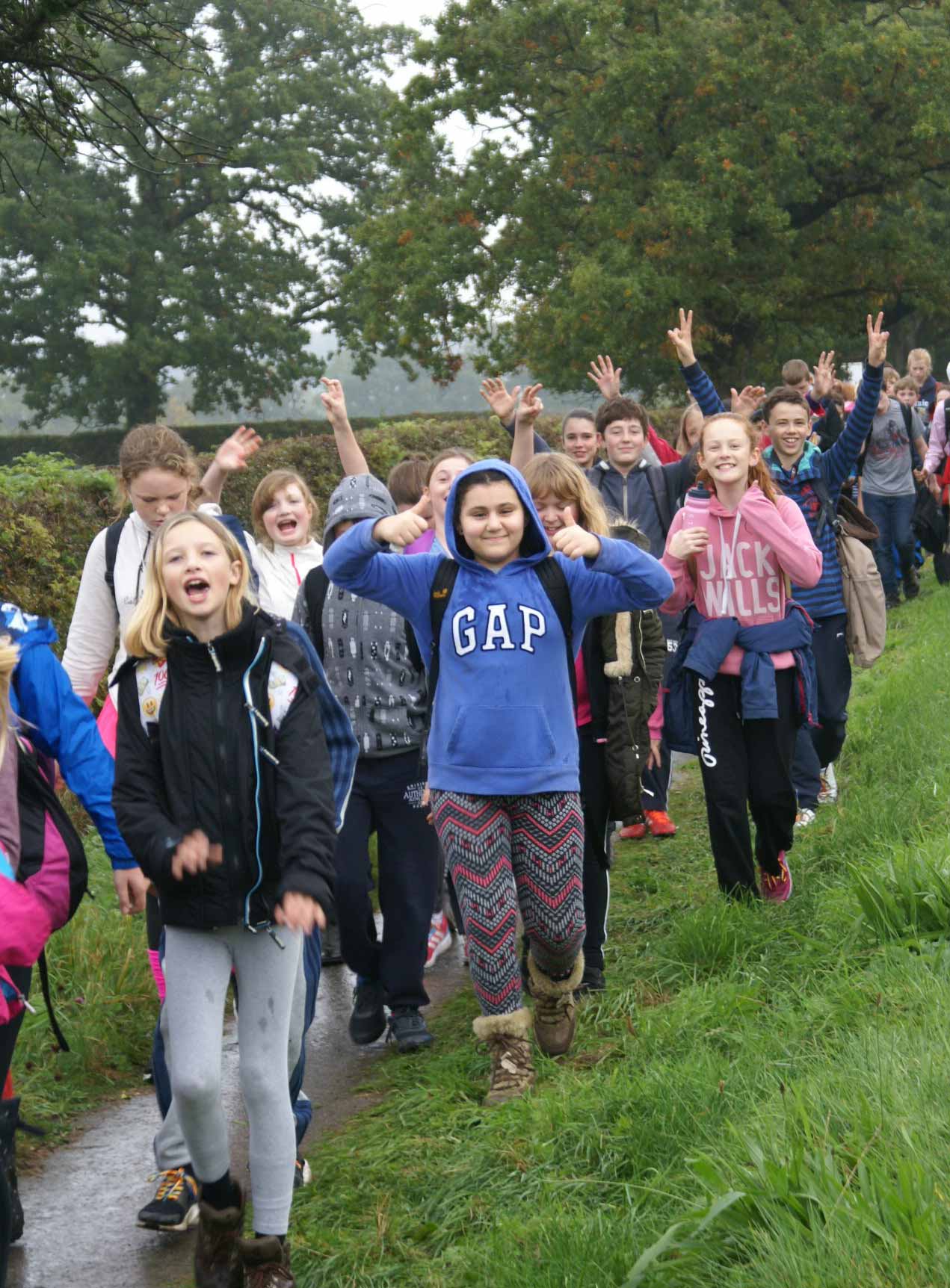 Students have been walking this route for the past 20 years and have raised tens of thousands of pounds in that time. This year, the money raised will be shared between the students' three chosen charities: Cancer UK, Save the Children, and SANDS (the Stillbirth and Neonatal Death charity).
.