Local councils and volunteers have worked together to replace Bilton Beck Bridge, which was washed away by floods last year.
The bridge forms part of the Harrogate Ringway, a 20-mile walk that circles Harrogate, and the path through Bilton Woods is very well used because of its links to the Nidderdale Greenway bridleway.
The bridge was damaged by a fallen tree then washed away in floods in November last year. This meant there was no safe crossing of the beck. The original bridge was installed by Bilton Conservation Group and had been in place for almost 30 years.
North Yorkshire County Council's Countryside Access Service did not have funds available to fully cover the cost of replacing the bridge, but liaised with Keith Wilkinson of Bilton Conservation Group, who was able to secure money from Harrogate Borough Council's local development fund. The borough council provided £10,500 towards the £12,250 cost of the bridge, with the remainder coming from the county council.
Once the funds were in place, the bridge was designed by the County Council's bridges team and added to its programme. The contractor had to dig the new foundations by hand to lay several tonnes of concrete for the foundations.  The new structure is hardwood timber with non-slip decking and spans six metres.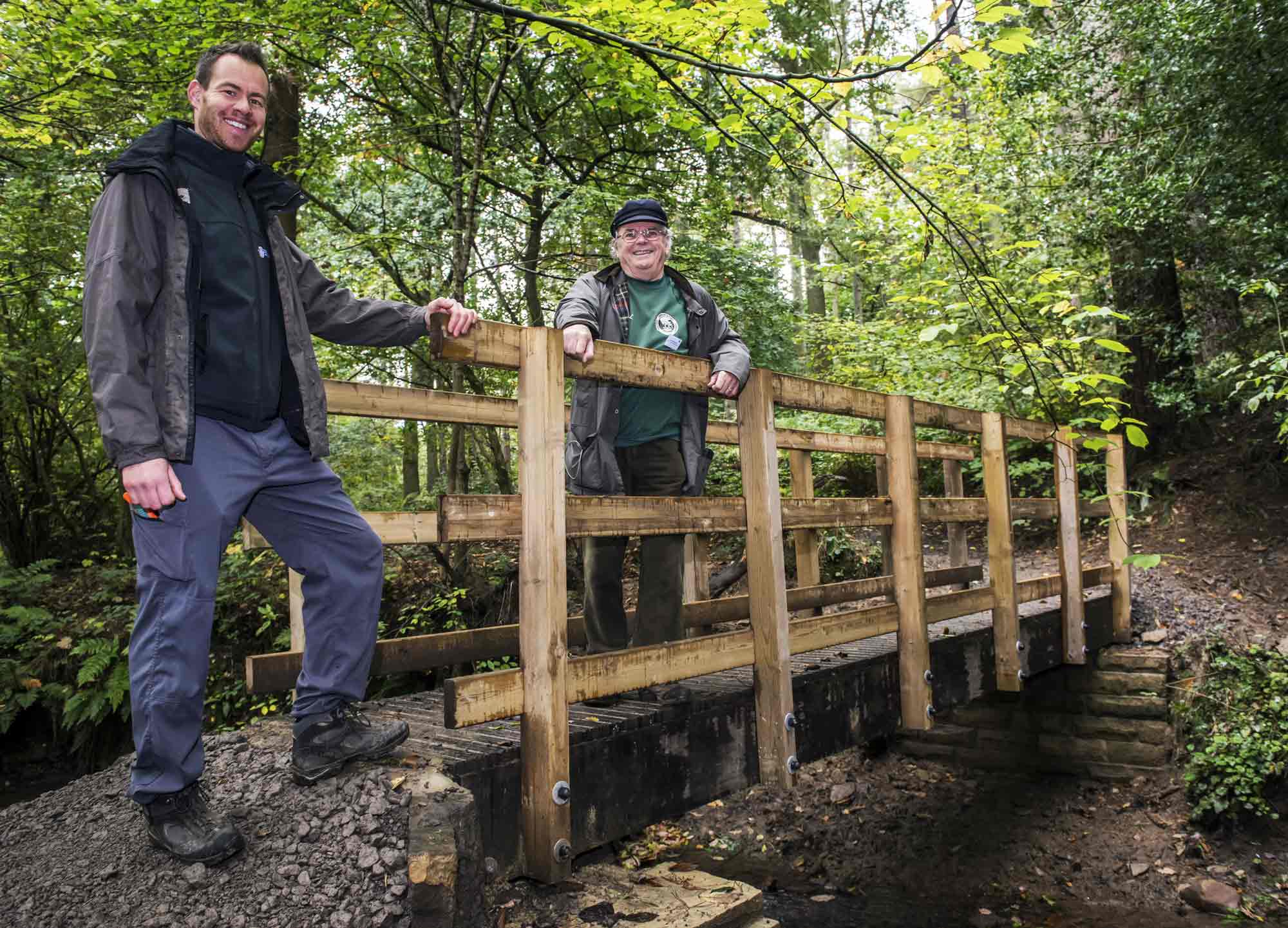 North Yorkshire County Councillor Don Mackenzie, Executive Member for Highways, said:

The County Council was very pleased to add Bilton Beck Bridge to its maintenance and repair programme and thanks Harrogate Borough Council for its financial contribution. Last year's flooding damaged many of our bridges. Most we have repaired already while others, like Tadcaster Bridge, are still being worked on.

The reinstatement of Bilton Beck Bridge ensures that walkers can once again enjoy the Harrogate Ringway to the full. Our thanks go, too, to Keith Wilkinson of Bilton Conservation Group for all his efforts to ensure this work could be carried out.