Carter Jonas property boards have begun to spring up all over Harrogate this week in support of a campaign to raise funds to repair a primary school swimming pool.
The estate agent is supporting Willow Tree Primary School on Wetherby Road to raise funds to get its on-site swimming pool back into action after it fell into disrepair earlier this year.
Carter Jonas' initiative will see the firm donate £25 for each property display board hosted in parents' and friends gardens on some of the busy traffic routes around the school.
James Hughes, deputy head teacher of Willow Tree Primary School said:

Unfortunately when the boiler broke down the pool became unusable. It was clear that as well as the boiler and pump replacement, a refurbishment of the pool itself was needed and the works needed will set us back a staggering £80,000.

Parents and pupils have successfully raised nearly £20,000 over the past 5 months with events ranging from a Summer Fair to a raffle for the children with a prize of being headteacher for the day.  We were delighted when Carter Jonas' town centre team approached us with its unique idea to further boost the fund.

The pool is an important learning resource for our children who the National Curriculum states should be able to swim 25 metres unaided before they leave primary school. Swimming is not just good for children's health; it is also a skill that could ultimately save their lives.

Drowning is the third most common cause of accidental death in children so it is vital that every child has the opportunity to learn to swim and gain core knowledge regarding water safety.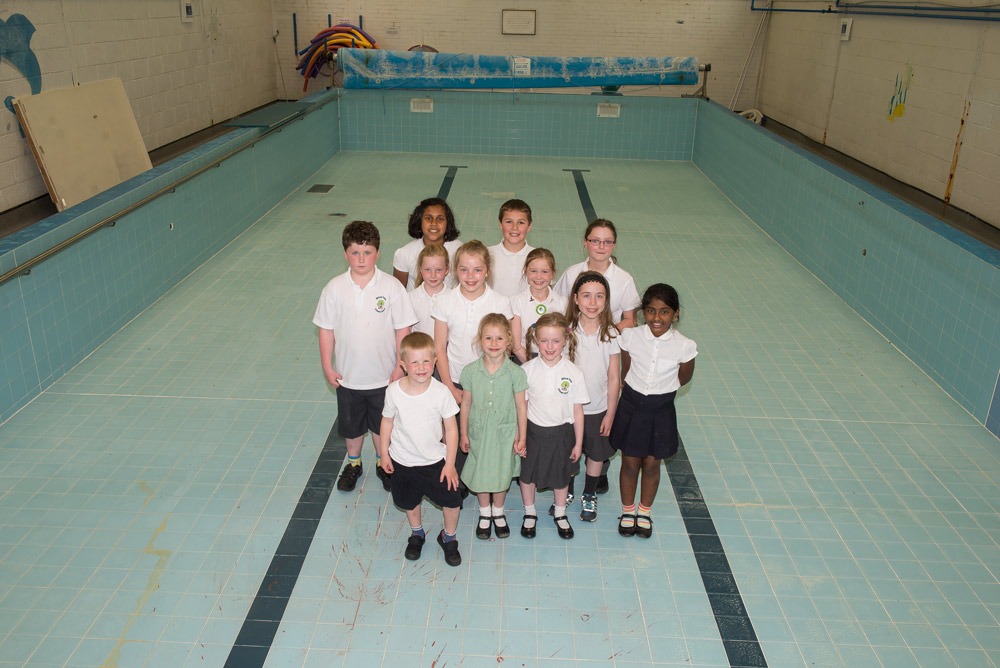 Harlan Pollitt, head of town sales at Carter Jonas in Harrogate said:

As well as being an important facility for the school's pupils, the pool is a significant community resource as it is available to local groups in the area. So far we've erected 78 boards in the areas around the school, raising £1,800 towards the fund raising campaign and, with the help of parents, we hope to raise much more.
The school is hoping to start work early in the New Year if enough money is raised.