Looking for something new to try next month?
Two North Yorkshire libraries are running free machine embroidery workshops as part of the Creative Residencies Artists into Libraries project, funded by Arts Council England.
At the Bilton and Woodfield Community Library and Stokesley Library, local textile artist Janet Browne will help participants to create artwork which will later be exhibited at the library It is a great opportunity for anyone who would like to develop their existing sewing machine skills and learn to create something bright and eye-catching.
The Bilton and Woodfield Community Library has eight workshops taking place on Fridays starting in September.
They will take place on 23-30 September 2016 and 7 – 14 October 2016.
The morning workshops will be from 10am to 12.30pm and the afternoon sessions from 1.30pm to 4pm.
To book call the library on 01423 564630 or email info@biltonandwoodfield.org.uk
The Stokesley Library workshops will take place on Thursdays, on September 1, 6, 8 and 13, from 10am to 3.30pm. These workshops are suitable for people who can already use a sewing machine. Call the library on 01609 533461 or email stokesley.library@northyorks.gov.uk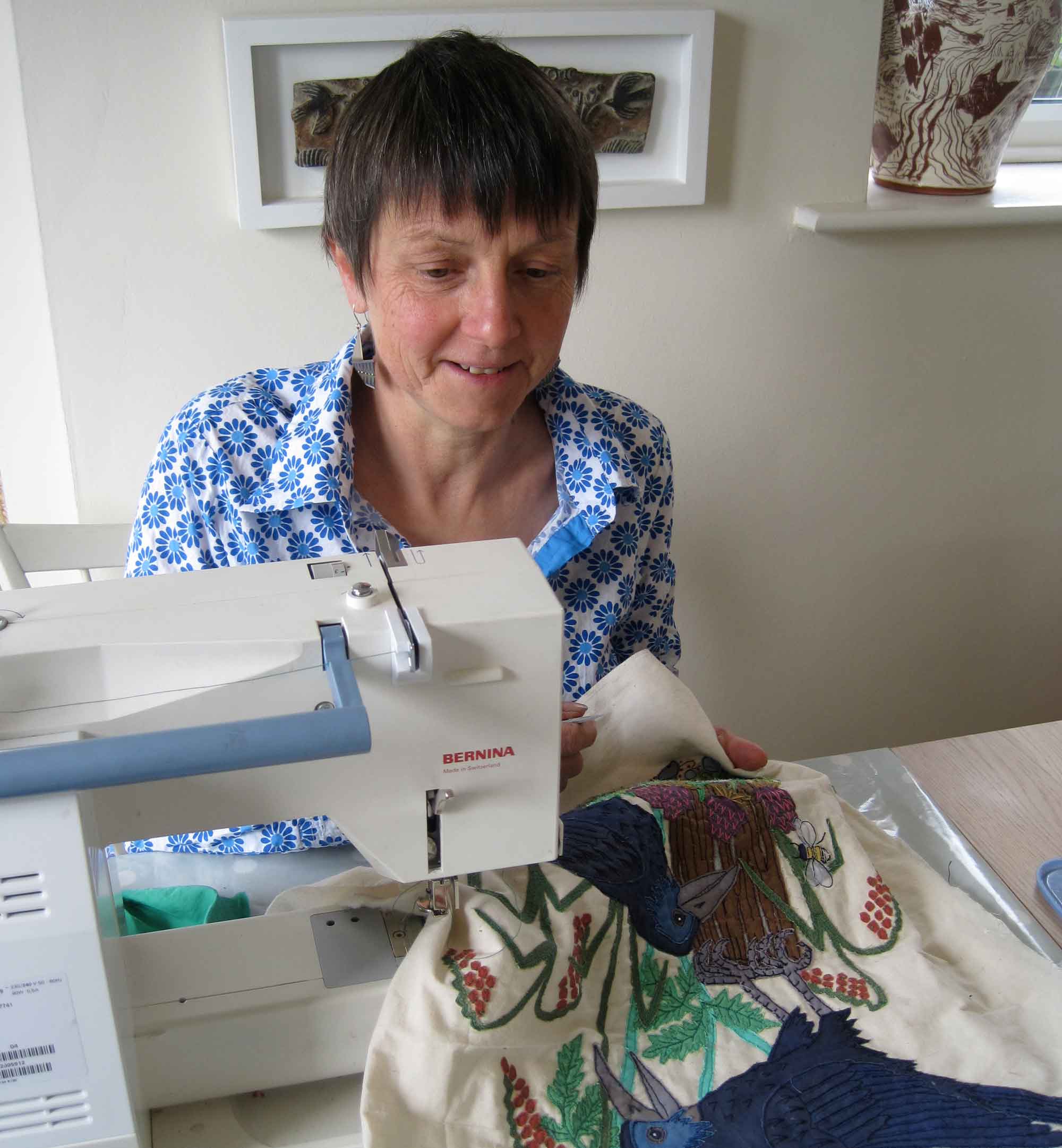 County Councillor Chris Metcalfe, North Yorkshire County Council Executive Member for Library and Information Services, said:

These workshops run under the Creative Residences programme help libraries to be seen as the hub of their communities and give people a chance to enhance their creativity.
Arts Council England champions, develops and invests in artistic and cultural experiences that enrich people's lives. It supports a range of activities across the arts, museums and libraries – from theatre to digital art, reading to dance, music to literature and crafts to collections. Between 2015 and 2018, it plans to invest £1.1 billion of public money from the Government and an estimated £700 million from the National Lottery to help to create these across the country. www.artscouncil.org.uk