For four decades Hairdressers Journal International's British Hairdressing Awards sponsored by Schwarzkopf Professional has been raising the bar, and the profile of the talented, brightest lights in the booming industry that is hairdressing.
Today, a British Hairdressing Award is the most coveted prize in this multi-million pound industry which employs over 245,745 hairdressers in 35,000 salons across the UK.
To be a finalist is quite something; it takes a stand-out salon, a phenomenal creative talent and commitment to reach these final stages.
The top hairdressers for 2016 have been named and this region's own Joseph Ferraro of Joseph Ferraro Hair is one of just six finalists for North Eastern Hairdresser of the Year 2016.
The overall winner for this hotly contested category will be announced at the prestigious ceremony on the 28 November 2016 at the Grosvenor House Hotel, a J W Marriott Hotel in London's prestigious Park Lane.
So, how did he do it? This iconic competition requires hairdressing professionals and artistic teams from across the country to create a photographic collection, initially of four images that showcase their creativity and technical ability.  These collections are displayed in a gallery for judging by more than 50 of the industry's greatest hairdressers, all of whom are experts in their field.
Jayne Lewis-Orr, Executive Director of Hairdressers Journal International commented:

Joseph should be very proud of his success in one of the most fiercely fought categories.  British hairdressing is regarded as the best in the world and to be a finalist for North Eastern Hairdresser of the Year is, without overstatement, a huge achievement. Each year the judges find choosing their finalists harder, proving that creativity and passion are stronger than ever, so we salute them in their success.

The team is beyond excited and it is great for us to be finalists with some of the very best salons in the United Kingdom, it is a real honour.  We are in love with our pictures that represent the creative and colouring work that we do, day in and day out with our amazing clients," Joseph Ferraro, Joseph Ferraro hair
Images from Joseph Ferraro 2015 collection
Hair: Joseph Ferraro
Stylist: Siouxsie
Makeup: Emily Jane Williams
Photography: Richard Miles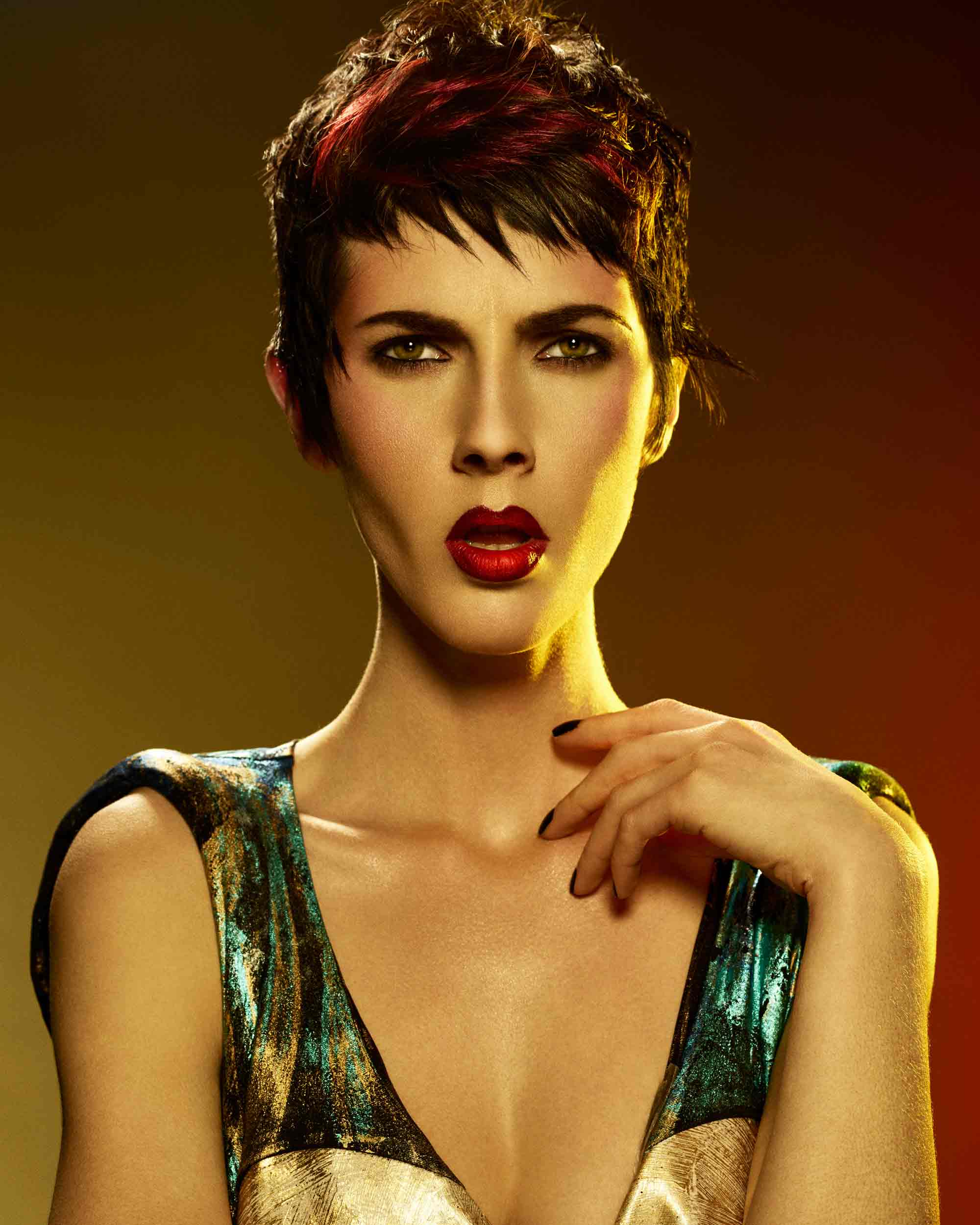 For further information on HJ's 2016 British Hairdressing Awards sponsored by Schwarzkopf Professional please visit http://www.hji.co.uk/events/british-hairdressing-awards/