The challenges facing the care industry were among the topics of conversation when Andrew Jones, MP for Harrogate and Knaresborough, paid a visit to a leading local business.
Continued Care invited Mr Jones to the company's headquarters at Grove Park Court after he wrote to congratulate the team on an award win earlier this year.
During the visit, he toured the building and chatted to the staff about their jobs and the clients they work with.
Director Samantha Harrison said:

It was an honour to have our MP visiting the building and we welcomed the opportunity to tell him more about what we do and how we do it, engaging with our local community.

I also spoke to him about our work with clients in their own homes – many in his constituency – and the state of the care industry in general. It was great to hear about the work he has done on behalf of constituents who experienced problems in the healthcare system in the past.

While demand for home care is growing every day, funding is not keeping pace and finding the right people to work in care can be hard. We have worked hard to buck that trend and our brilliant team members have helped us to win awards for the way we look after our staff and our clients, but there are still many difficulties facing our industry as a whole.

We're really grateful to have had the opportunity to put those points to him in person, on behalf of the wider industry, and to champion the good cause of social care and the staff and unpaid carers involved. We hope it will help him to do even more work on our behalf in the future.
As well as being named best employer in the Harrogate district, Continued Care holds the Investors in People Gold Award, recognising the emphasis it places on staff training and morale in the workplace. The company has recently invested in electric bikes to enable staff to travel quickly between clients in an environmentally-friendly way, which Mr Jones, in his role as a transport minister, was particularly interested to hear.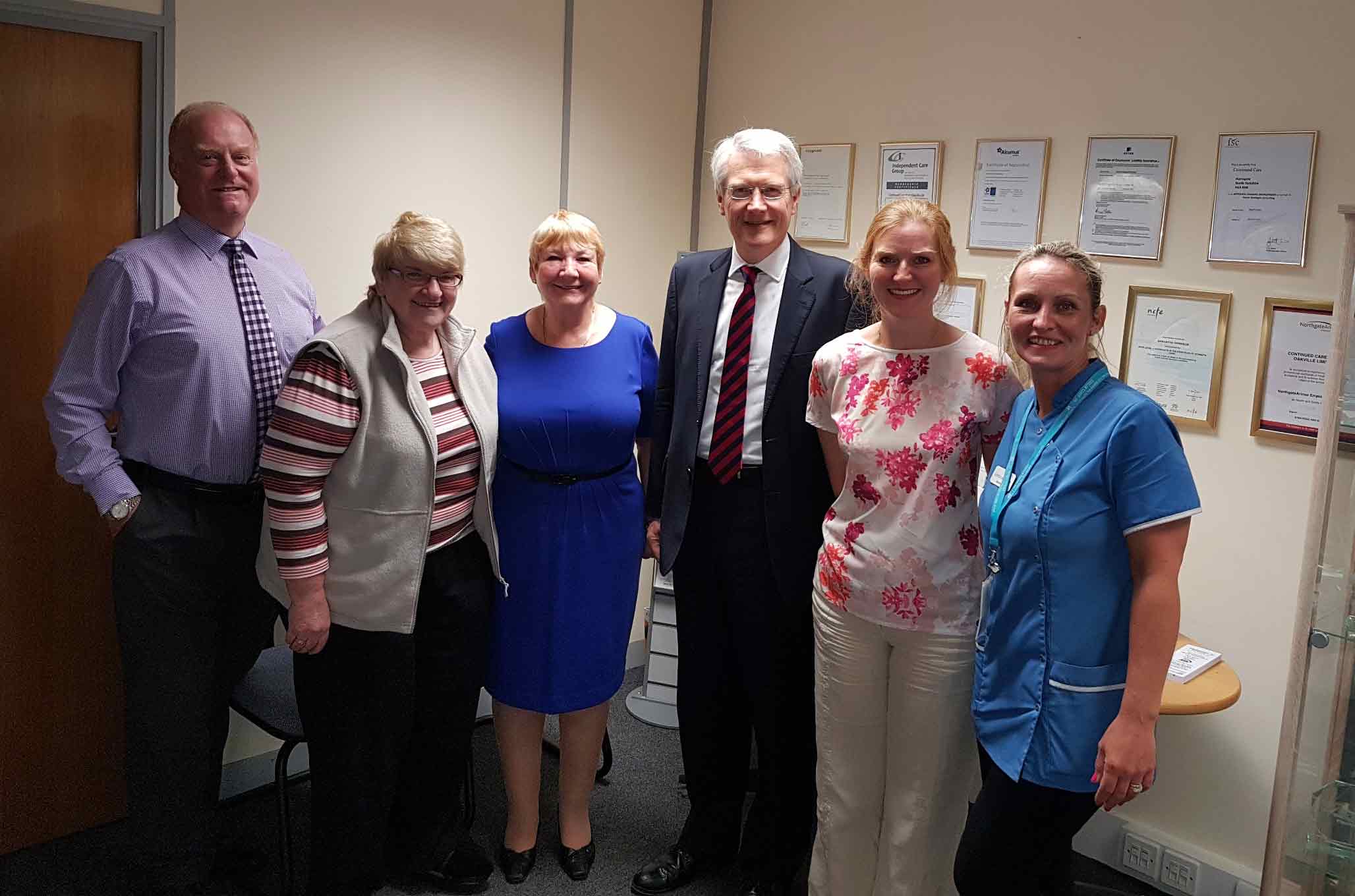 After the visit, Mr Jones said:

It was a real privilege to meet the Continued Care team. They support people in their homes offering a range of services from cleaning to shopping to 24-hour support and assistance with personal care.

They have a great work ethos and it was easy to see why they are so successful.  Being a family-run business they really emphasise staff training and support. They put the values and skills of their team at the forefront of the business.

With this kind of attitude it is no wonder that Continued Care won the Ackrill Business Award for being Harrogate's Best Employer. It was a privilege to meet the team and hear about what they do.