Digital marketing agency WMG was welcomed into its new flagship headquarters in Harrogate's Central House on Monday this week in the company of four-time Olympic gold winning special guest Sir Matthew Pinsent.
Designed and custom-built from scratch to fulfil the needs of this leading agency, the office space features an open plan core, brain gym, creative breakout spaces, standing desks, treadmill desk, exercise cycle, arcade machines, zen garden and much more. From the outset, the space was planned to inspire, combining playful and creative elements while maintaining a collaborative work ethic.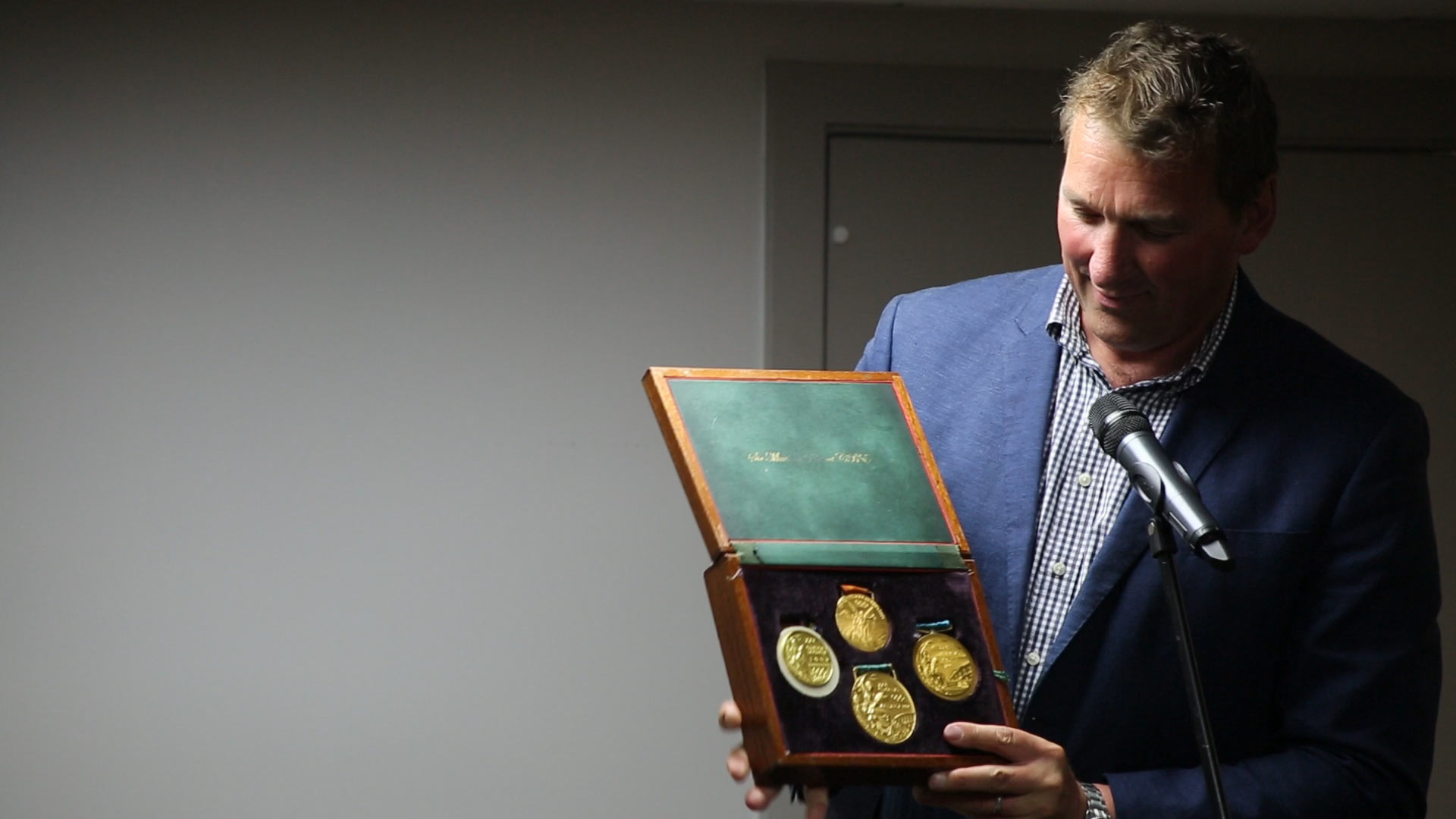 As well as being the new Yorkshire base for nearly 90 WMG employees, Central House will act as the HQ for the parent company, IDHL Group, as it commits to further organic and acquisitive growth, expanding its company portfolio beyond WMG, Ingenuity Digital and NetConstruct. This will see the group more than double in size over the coming years.
Dennis Engel, CEO, IDHL Group, said:

We are absolutely delighted to be here in our new offices. With our highly skilled and ambitious digital experts, we've been able to gather significant commercial momentum over recent years, and this move underlines our continued intent to excel and exceed. Our desire is to surpass our already enviable position within the industry.
After a welcome address from Dennis, Sir Matthew Pinsent kicked off the celebrations by talking the team through the run up to his fourth consecutive Olympic gold medal, won in Athens in 2004, when he led the Great Britain coxless four to victory with a 0.08s lead over the Canadian world champions.
One of only five athletes to win four consecutive Olympic golds, Matthew delivered an inspiring talk on the power of the individual and the power of team. Drawing parallels between rowing and the business world, he talked passionately about the need for incremental improvements, collaboration and a shared sense of responsibility, not only for the team as a whole, but also the necessity of achieving personal goals within a wider framework.
The day's celebrations were wrapped up with team games which included pedal-powered scalextric, giant kerplunk, virtual reality gaming, a photo booth, triple team ping pong and a pop-up bar courtesy of Harrogate's Slingsby Gin.
The office launch party was cause for a double celebration, coinciding with the 21st birthday year of NetConstruct, WMG's sister web development and design agency, which predates Google by three years.
The award-winning IDHL Group is one of the UK's largest full service digital agencies, with offices in Harrogate, London and Wetherby, more than 120 employees and a 20 year heritage. The combination of WMG, Ingenuity Digital and NetConstruct delivers SEO, content marketing, PPC, web design and PR strategies to a diverse range of clients, providing timely, impactful and measurable results that help businesses succeed online.