Aldi has opened the doors to its new Harrogate store this morning, Thursday 21 July at 8.00am, with a  golden ticket event, to over 250 queuing customers.
To celebrate the opening, Aldi handed out golden envelopes to the first 100 people in the queue, each containing a prize. Lucky customers won a variety of prizes including a Smart TV, Tablet PC, Sat Nav, and Portable DVD Player. Other winners also received money off vouchers
Eddie Plumpton, 56, took home the star prize after queuing from 10:30pm the night before. Eddie said he was happy with winning the TV, but would have been happy with any of the prizes.
Team GB gymnast Beth Tweddle also attended the event and took part in a ribbon cutting ceremony alongside Store Manager, Matthew Washbrook.
The store handed out free bacon and sausage sandwiches, as well as tea and coffee for customers to enjoy throughout the morning.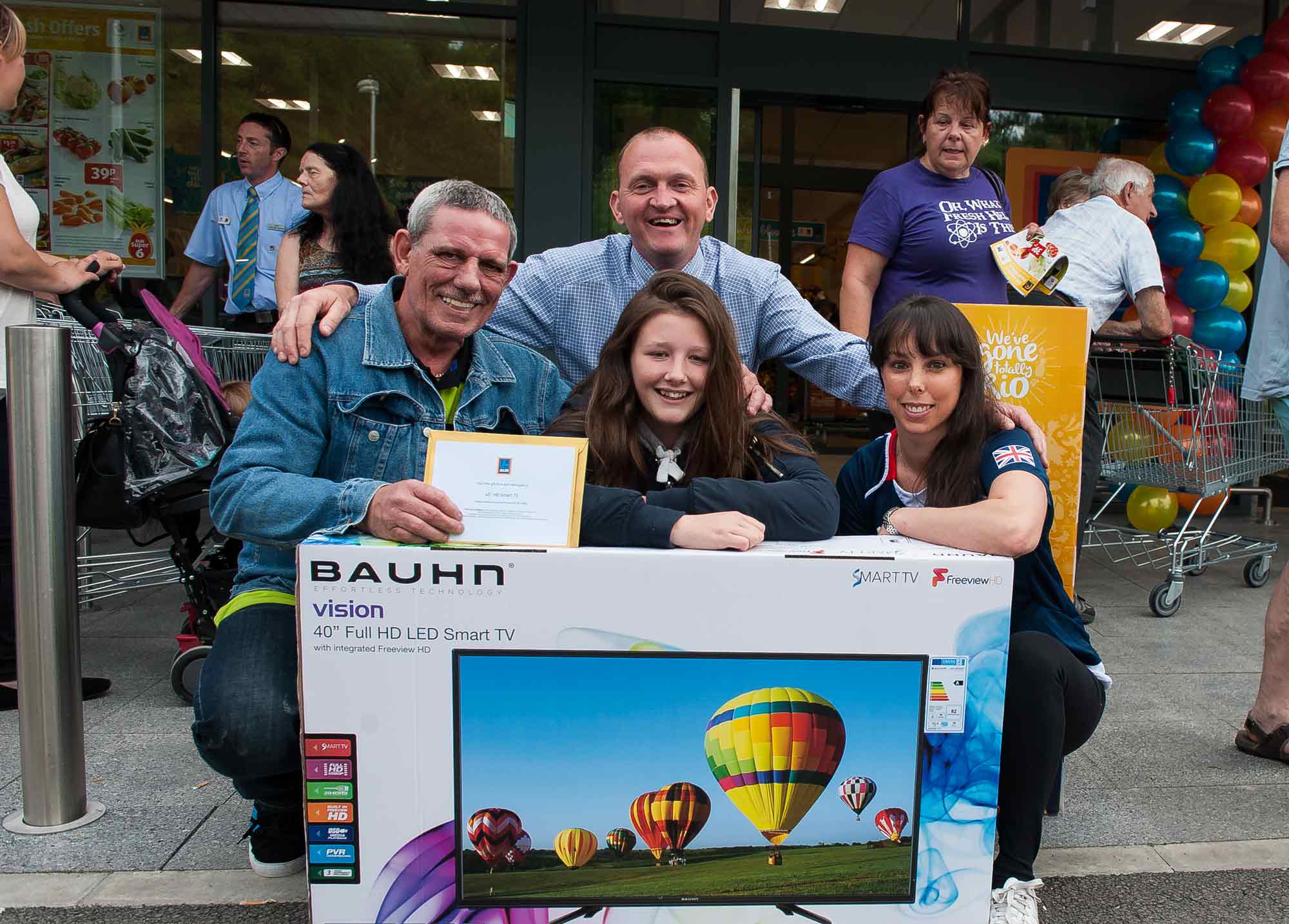 Scott Lambert and Laurie Trott got to the store at 11pm the evening before. Scott said that they had been awake most of the night and that he was now off to bed. Laurie said she was now going to work.