Coinciding with the Theakstons Old Peculier Crime Writing Festival in Harrogate, local author, D A Adamson, is launching his second comic crime novel in the Windelton trilogy series, 'Windelton and the Bavarian Incident.'
Set in the mid-1960s the novel is based around Windelton, an imaginary town in North Yorkshire where a cast of outrageous characters are on the hunt for a stolen fortune lifted by the local bank manager from his own bank.
As the story of passion, greed and treachery unfolds dark secrets about some of the town's inhabitants, past and present, emerge with hilarious and unforeseen consequences.
22 July 2016 –  Mercer Gallery, Swan Road, Harrogate
Author, D A Adamson.  said:

Life in the 1960s was another world from today but the same human traits were writ large, often under a veil of genteel respectability. I have based Windelton on an amalgam of Yorkshire market towns I know well and where hierarchical societies and deference were still thriving in the 1960s. Whilst the young people were throwing away their parents' values, there was still a distinct pecking order of the good and the not so great. Today they seem like characters from another world but still no less funny for it.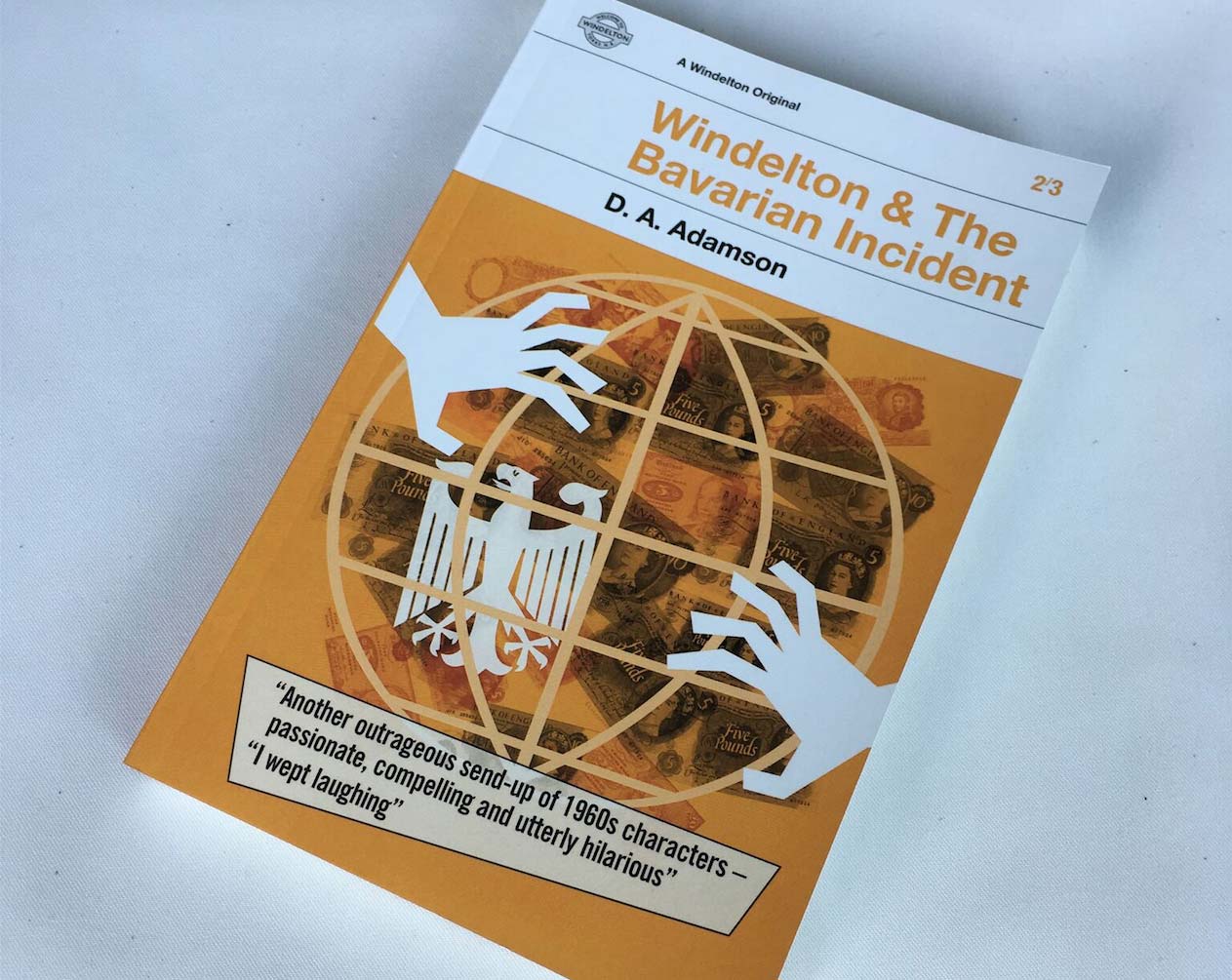 The sweep of the narrative within the second instalment sees the action unfold in Switzerland, Bavaria and South America as the bank's suave investigator and a wronged brewery heiress hunt their lost fortunes. Meanwhile, the intrepid Windelton Bugle reporter is seeking the truth about the robbery and the back story to the thieving bank manager's hidden life and loves. Meanwhile the Windelton town council embarks upon ambitious town twinning plans in Bavaria where they meet a Baron who holds the key to the stolen fortune and who has WW2 connections in Windelton that are better left forgotten.
Guests attending the launch include, past Yorkshire resident, Jenny Lewis, the Oxford poet, playwright and children's book author and Dennis Hamley, author of sixty children's and adult novels who advised on the book's construction. In addition, Sita Brand, the storyteller, performer, writer and chief executive of Settle Stories will be interviewing the author.
The book is self-published and available on Amazon in paperback and as a Kindle download. Signed copies of the book will be for sale at this invitation only event.