Harrogate may be famed for its waters but the Spa town was transformed last night by a spectacular three-night display (Thurs 23- Sat 25 July 2016).
'The Fire Garden' in the Valley Gardens, is an epic, magical experience with a flaming display of sculptures and installations on a grand scale.
Flaming flower-pots, cast iron sculptures, and flaming water features entice audiences through the blazing landscape in a 'fairground of fire' delivered by the renowned French street arts company, Cie Carabosse.
The event is the centrepiece of Harrogate International Festivals' 50th anniversary celebrations, and part of Yorkshire Festival 2016, with support from Harrogate Borough Council.
Cie Carabosse – a French collective of artists, musicians, actors and scenographers – deliver largescale installation-spectacles in public spaces across Europe.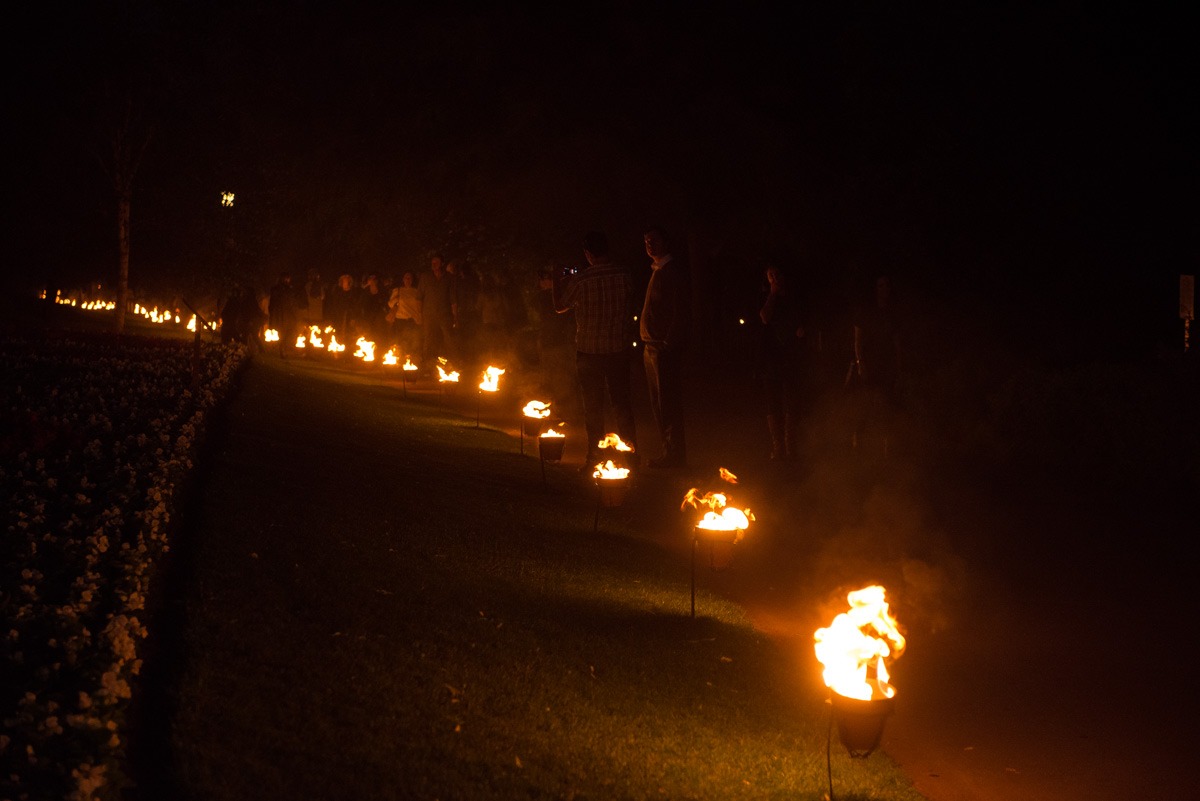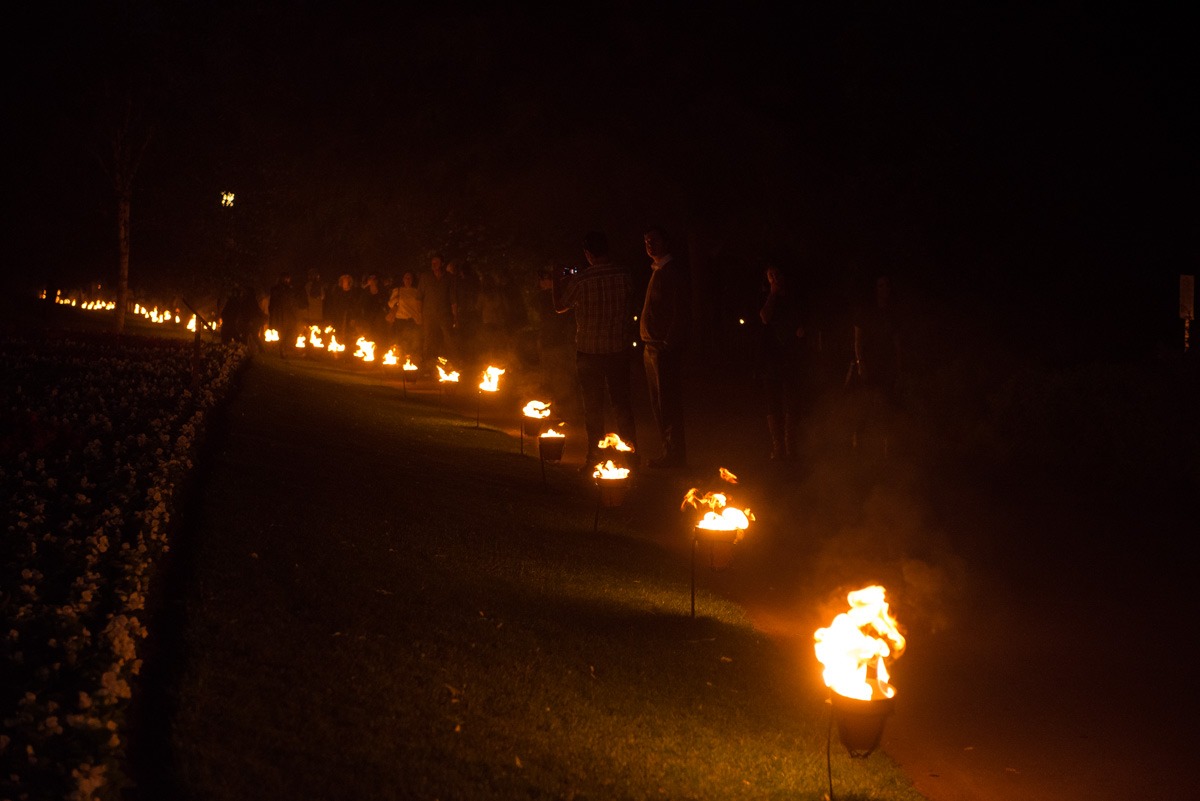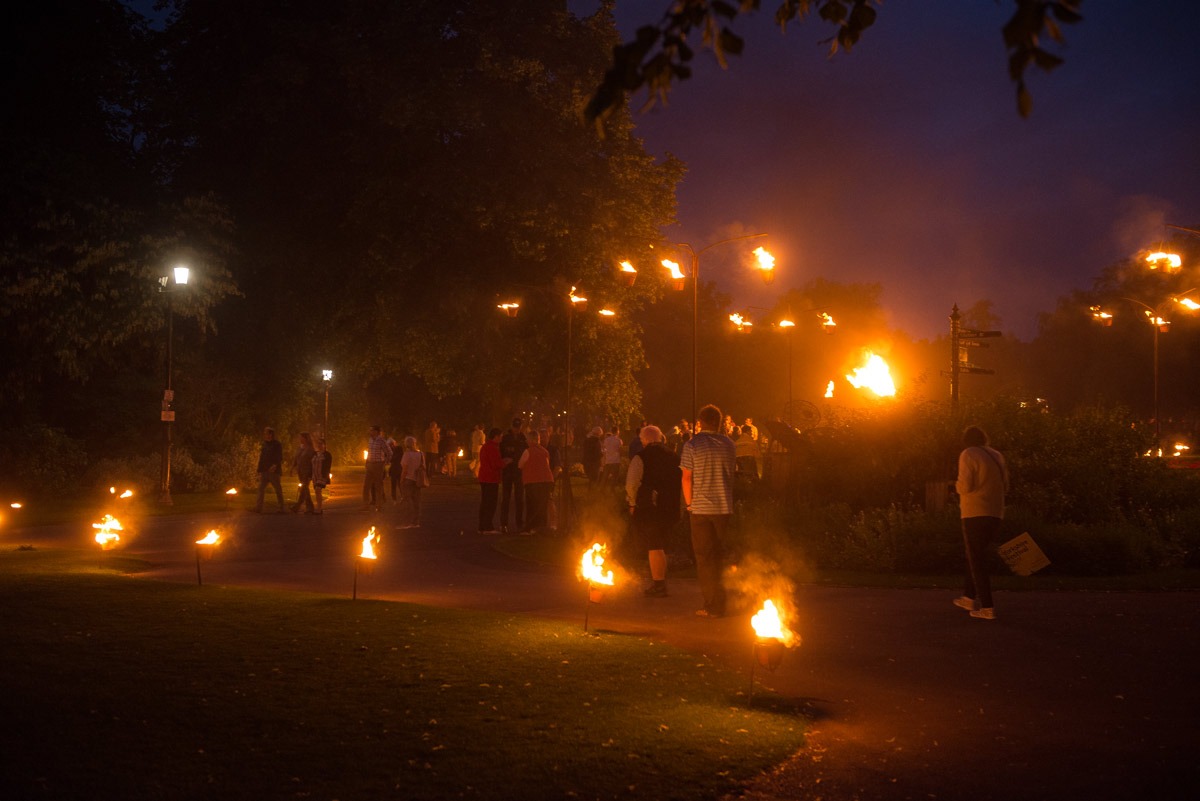 The magical feast for the senses takes place from 8pm till midnight, and is expected to attract up to 15,000 visitors over the three nights.
Sharon Canavar, CEO of Harrogate International Festivals, said:

We hope it's a once in a lifetime experience. Valley Gardens is the most sumptuous and magical of settings, to set it ablaze with these installations promises an awe-inspiring atmosphere and an experience to remember. We're really excited to be delivering the event thanks to the help of Harrogate Borough Council, who have had the vision and commitment to help make this happen.
The display is co-commissioned by Yorkshire Festival 2016, the UK's newest international festival which runs from June 16 – 3 July, and promises world premières and UK exclusives with spectacular outdoor performances as well as music, theatre, arts and dance from theatres to clubs.
 Yorkshire Festival's Artistic Director, Matt Burman, said:

We are thrilled to be delivering Cie Carabosse in partnership with Harrogate International Festivals.
The blazing garden is a sensational opening to the 50th anniversary year of Harrogate International Festivals.
The month-long Harrogate Music Festival then takes place throughout July, featuring world-class musicians including the John Wilson Orchestra, Sir Willard White, the Czech National Symphony Orchestra and the lauded folk sensation, The Unthanks.
It also delivers two major literature festivals – the world's biggest celebration of crime fiction, the Theakstons Old Peculier Crime Writing Festival – and the boutique festival for book lovers, the Raworths Harrogate Literature Festival.