Harrogate Water Brands, the independent owner of Harrogate Spring, the official water of England Cricket and Royal Ascot, has announced a jobs rise of 40 per cent after a year of phenomenal growth.
The company is increasing its workforce from 50 to 70 with new jobs across production, sales and marketing, quality and accounts.
Managing director James Cain said:

Strong demand in both home and export markets has led to our biggest ever recruitment drive. Overall, the business has grown 30 per cent in the last year, vastly out-performing market growth of nine per cent, while exports have grown by 50 per cent.
Harrogate Spring has achieved a competitive edge through its unique British heritage and authenticity.
James Cain said:

Export demand has been driven by our classic British identity which has seen us penetrate new markets in the Far East and Middle East. This year, we have won our biggest international distribution deal making Harrogate Spring available in supermarkets across the Gulf Arab States.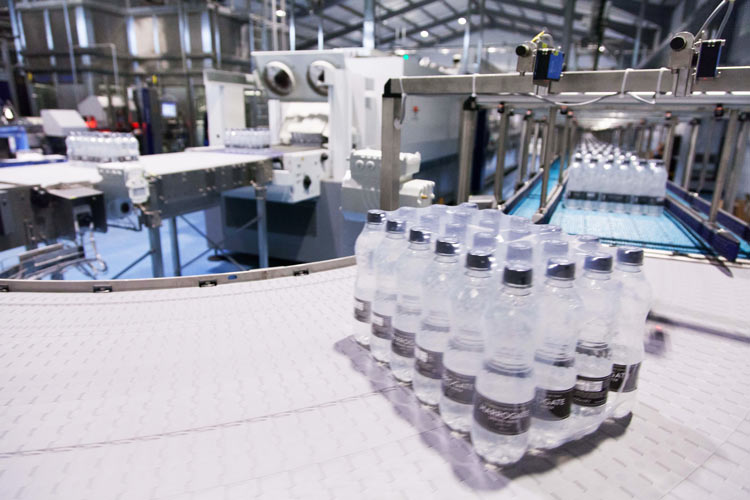 Ashraf Ali, executive director of Middle Eastern retail giant LuLu International, which has a chain of more than 100 supermarkets, said:

Since first becoming aware of Harrogate Spring, we have been impressed by its strong British identity and illustrious heritage. We are excited to be representing the 'Original British Bottled Water' and have ambitious plans to introduce Harrogate into many different channels.
Harrogate Spring is the No1 British premium spring water with a spa history dating back to 1571 and is the original British bottled water, being first bottled in 1740. Today the Harrogate range is presented in distinctive diamond patterned bottles, reflecting the premium brand as well as providing exceptional standout appearance.
James Cain said:

We have combined the heritage of Britain's original spa with an award-winning design to create an authentic brand, which epitomises British charm and style. With England Cricket, Ascot Racecourse and Royal Ascot, we have achieved significant brand equity. Investment in a new £8 million production facility has given us the capacity to grow the business further as we seek to expand into new home and export markets.