A gill and hoop fishing next has been found on the banks of the River Nidd, in the Nidd Gorge near Bilton.
The nets were found by a walker and then handed to the Police. PC Dave Mackay of the of the newly formed Rural Task Force has been investigating the matter. Initially it was picked up by Bilton area PCSO, Nick Woods, who then referred it to their Rural Task Force.
We visited the site on the river bank with PC Mackay and then joined him as he spoke to a meeting of the Bilton Conservation Group.
The nets recovered are of a gill and hoop net construction, something more likely to be used for sea fishing. They have the capacity to take a wholesale volume of fish, most likely trout, but it impossible to know how many may have been removed.
PC Dave Mackay said:

The Rural Task Force is a newly formed group with a focus on rural crime. It has strong support from both Police and Crime Commissioner, who has the national Police and Crime Commissioner lead, along with the Chief Constable, Dave Jones, who also leads for Chief Constables nationally.
Although the officers in the team all have their own areas, they also work as a team and with other teams within North Yorkshire Police such as the roads policing group. This means they can put a volume of officers on cases when needed.
Keith Wilkinson MBE, Honorary Secretary of the Bilton Conservation Group said:

We have had a few incidents over the years of things like poaching, badger baiting and even dog fighting, but this has been the first for a while.

It's shocking to think the damage that a net like this may have done to the trout numbers in the river, it could have taken out a great many.

We also have a regular problem with people fishing without the necessary road licence and permits to fish.

The Nidd Gorge is a real haven for wildlife, something that as conservation group, we very proud to help maintain and something that we should all work to help protect.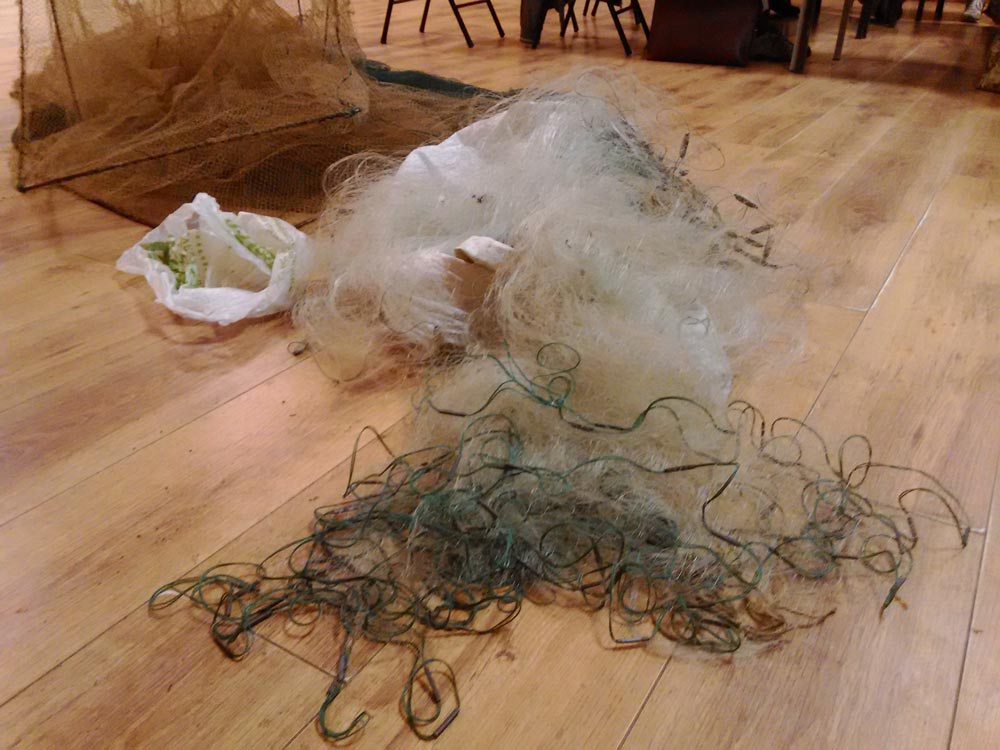 PC Dave Mackay said:

We would encourage people to just be vigilant and report anything suspicious that they see. With a net like this, it would likely to have been used by someone wearing waders and would be considerable sized net.

If you find a net that is in place, the recommendation is to call the Police on 101 and they will work in conjunction with the Environment Agency the best cause course of action. It may be that some of the netted fish can be returned to the wild.

We also wouldn't recommend challenging people fishing in this way, just to make a note of descriptions as best you can.

We have taken the net away for examination and will also continue to work closely with the Bilton Conservation Group.