Harrogate College's Catering and Hospitality students were last week tasked with baking 100 double chocolate chip muffins, as a small token of thanks to the contractors from Hall Construction Group working on the £6m campus redevelopment.
The sun was shining and the team were hard at work putting down floors, putting up walls and making space for the brand new 'high street' concept at the front of A Block, that will house the training restaurant, hair salon and refectory and will all be open to the public.
Gary Kemp, Site Manager for Hall Construction Group said:

We'd like to thank the Harrogate College's Catering and Hospitality students for their delicious baked goods; they gave us a burst of energy! I even saw some of the builders having three!
The students worked extremely well to get the buns baked, iced and delivered across the road to 100 hungry Hall Construction Group contractors, all in a mornings work.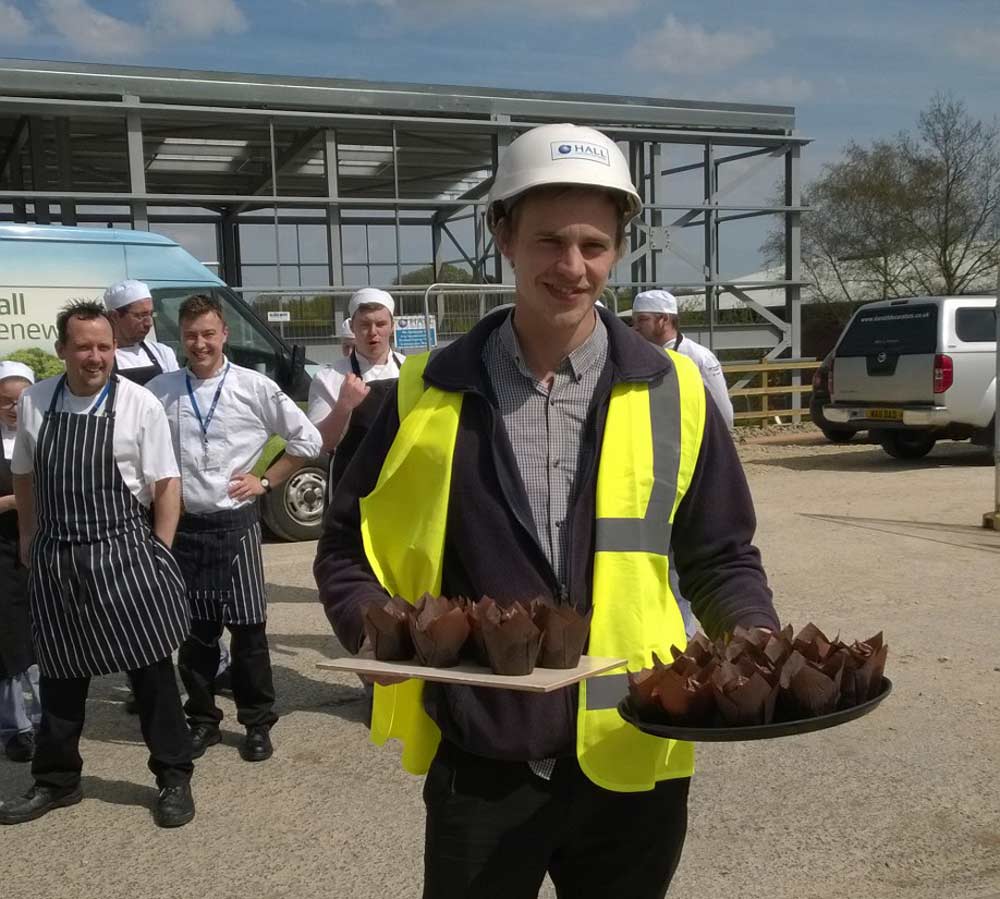 The team at local business Stray FM were also lucky to get their hands on some and were also suitably impressed.
James Stanley, Stray FM said:

It was lovely for the students to have delivered us some chocolate buns! They were amazingly delicious.