Plans have been unveiled to transform an abandoned golf course near Knaresborough into a sustainable Yorkshire community.
The team behind the plans, Flaxby Park Limited, announced today (27 April 2016) that they have reached agreement with the official liquidator to purchase the site of the former Flaxby Golf Course.
Developers say there will be genuine public consultation until October 2016
And that previous plans for upto 2,500 was far too high a density
Submission of plans by Winter 2016 with an aim to be part of the local plan (designated land for development)
Likely to include a school and doctors
Consultation will now begin on Flaxby Park, a new settlement of quality homes covering the housing spectrum, a new school, shops and community facilities in a country park setting.
As well as helping to meet the housing needs of Harrogate, the development will provide hundreds of full time jobs over a decade and multi-million pound boost to local councils in new homes bonus and council tax payments.
The site covers a 278 acre triangle of countryside West of junction 47 of the A1(m), within easy commuting distance for Harrogate, York and Leeds.
See the video of the press conference – we have run the developers presentation in its entirety.
Flaxby Park Ltd. is the company of internationally renowned businesswoman and philanthropist Ann Gloag OBE and regeneration experts Chris Musgrave and Trevor Cartner.
Mrs Gloag, a former nurse and one of Britain's most successful business people, is a well known investor in strategic land throughout the UK and is also the co-founder of the transport giant – Stagecoach.
Cartner and Musgrave have a proven track record in delivering high quality housing and business sites across Britain including Wynyard Park in the North-East and Discovery Park in Kent.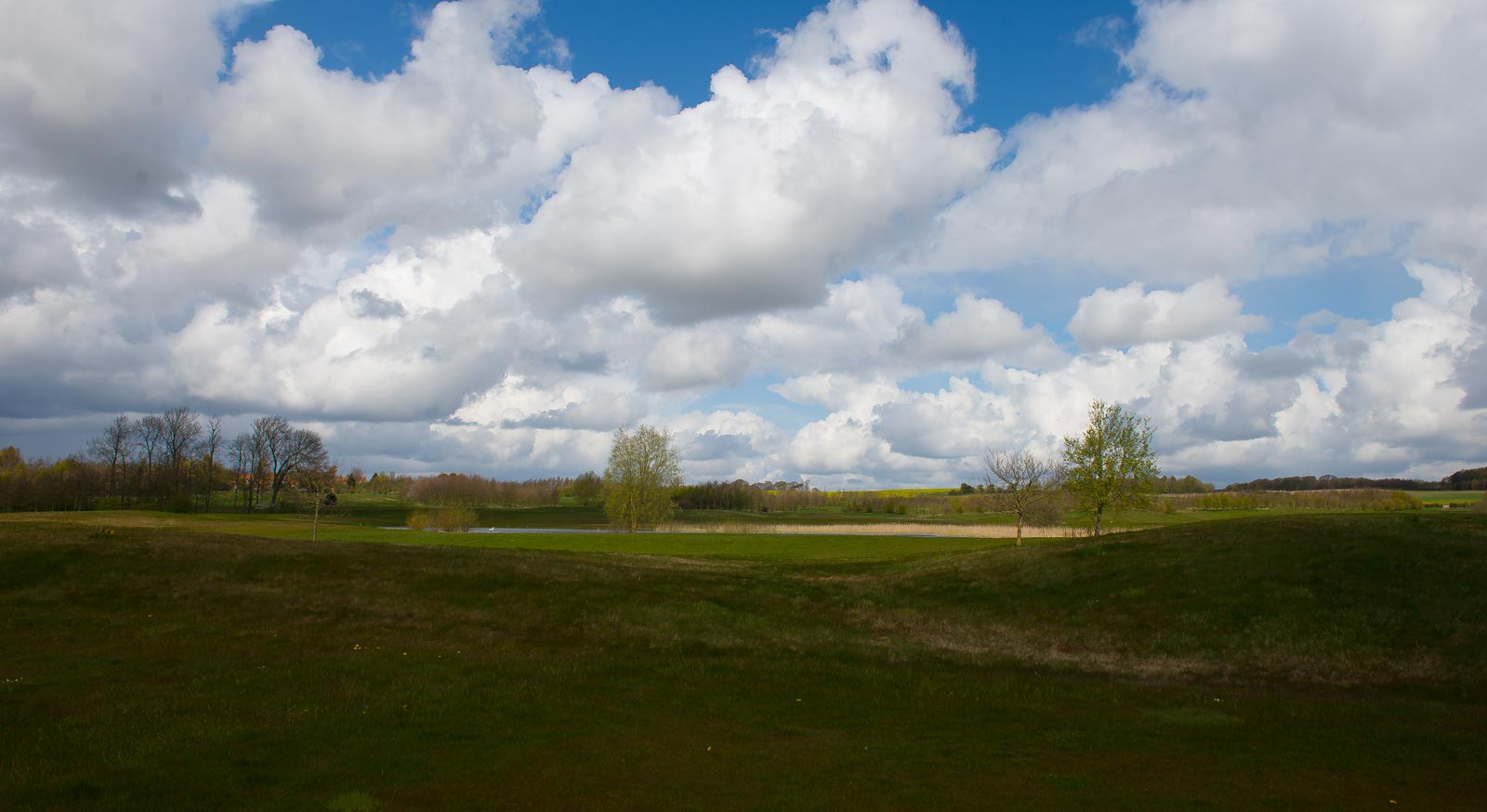 The trio are also behind plans to create a similar sustainable settlement, Stone Hill Park, on the site of the former Manston airport in Kent which they own.
Ray Mallon, spokesman for Flaxby Park Ltd, said:

We are delighted to confirm that agreement has been reached with the official liquidator for the acquisition of this site and contracts have been exchanged.

In the past Flaxby has suffered from numerous false dawns – what the new owners can offer is a bright future.

Consultation is key and a major exercise will now commence to ensure the people of Harrogate, their representatives and any other parties interested in securing the future of the local area have their say.

A key factor is that this team do not need to raise external funding, they have the money in place to deliver on their plans.
The plans envisage a self-sustaining community complete with school, health centre and shops, within a landscape featuring parkland, cycle and footpaths, water features and retained woodland. A range of high quality homes will be built covering the full spectrum of housing need including affordable and starter homes, family homes, high value executive homes and self build plots.