Tickets for the Harrogate International Festival's 50th anniversary programme will be on general sale from Tuesday 29 March 2016.
Celebrating its half century, the month-long Harrogate Music Festival hosted by Harrogate International Festivals, runs throughout July, with a few special one-off events in June.
Celtic legend, Van Morrison, delivers one of just a handful of appearances in 2016 on 9 June at Harrogate International Centre. The recently knighted star first headlined the Festival ten years ago and returns to help celebrate the landmark year. A towering figure in music history with hits including Brown Eyed Girl, Moondance and Gloria, it's a chance to catch a living legend.
Also in June, the Festival hosts a one-off concert from Manchester Camerata featuring one of the world's foremost violinists, Nicola Benedetti. The all-Mozart programme takes place on 1 June at the Royal Hall.
The Festival then begins in style on 1 July with a weekend dedicated to the ever-popular John Wilson Orchestra. As well as a Saturday night 'Gershwin in Hollywood' programme, audiences will be treated to a special Tea Dance and exclusive 'In Conversation with…' event.
Marc Dunleavy, Music Festival Manager, said:

It's a real celebratory year with old favourites returning, but also we're looking to the future, especially with an expanded Young Musicians Series. The theme this year is Discover, Explore, Experiment – and we're incorporating elements of science, literature and music. It really aims to be an adventure in the Arts for audiences to experience amazing live events.
2016's Guest Curator is the opera-sensation, Sir Willard White. There are also new partnerships with BBC3, featuring the BBC's New Generation Artists programme.
Other music acts include the world's most famous brass ensemble, the Black Dyke Band, and a newly commissioned work from Grammy Award winning composer, Christopher Tin, with the Los Angeles-based, Angel City Chorale. The English folk-sensation, The Unthanks also star, as well as an extraordinary festival finale from the Czech National Symphony Orchestra.
The Raworths Harrogate Literature Festival will take place at the Crown Hotel from Thursday 7 July till Sunday 10 July. Authors include Julia Bradbury, Jeremy Bowen, James Naughtie and Mary Portas.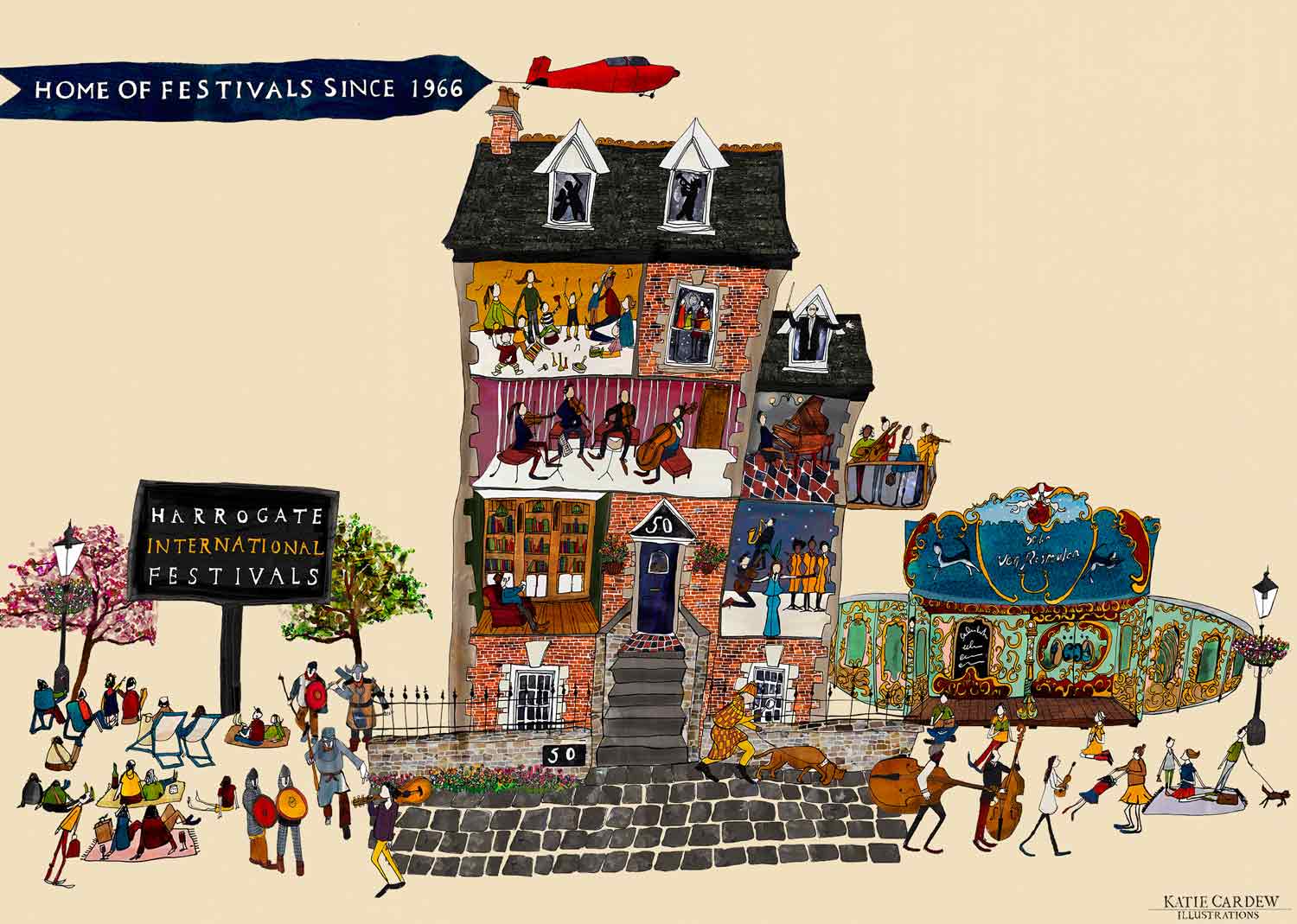 Gemma Rowland, Literature Festivals Manager, said:

This is the first year we'll be offering Rover tickets, which allows audiences to immerse themselves in a full day or whole weekend of events. On Friday 8, the focus is Science, Nature and Health, with a chance to explore the solar system then unwind with an Origami mindfulness session. Saturday's theme is on Music and Literary Greats, with events marking the 100th anniversary of Roald Dahl's birth and the 400th anniversary of Shakespeare's death. Sunday's focus is Politics and Economics, from war reporting to the banking crisis. It's an eclectic, inspiring mix.
There'll also be special cross-over events as literature marries music. The World Encompassed features music from the viol consort, Fretwork, and features actor Simon Callow, as they take a musical voyage in the steps of Sir Francis Drake. Einstein's Universe harks back to the Festival's heritage as a festival of arts and science, with a lecture on Einstein featuring sketches by violinist Jack Liebeck.
Also returning is the 14th Theakstons Old Peculier Crime Writing Festival, 21-24 July at the Old Swan Hotel, the world's biggest celebration of the crime genre, featuring Val McDermid, Luther-author Neil Cross, Jeffery Deaver, Martina Cole, Linwood Barclay, Tess Gerritsen and Gerald Seymour.
To see all acts appearing this summer, to book or find out more, visit: www.harrogateinternationalfestivals.com Box Office: 01423 562 303.
Friends of the Festival have priority booking until tickets go on sale to the general public on 29 March 2016.