After undergoing a £4.2 million overhaul by the National railway Museum, the magnificent Flying Scotsman is back and it's full steam ahead at the North Yorkshire Moors Railway where it's running journeys until Sunday 20 March 2016 – all tickets are now sold out.
Flying Scotsman is the world's most famous steam locomotive and was built in 1923, named after the already famous service that had been running from London to Edinburgh since 1862.
It's the first steam locomotive  to be officially recorded reaching 100mph on November 30, 1934, which is the train's highest recorded speed and its mileage is equivalent to going from Yorkshire to the moon and back again five times!
North Yorkshire Moors Railway is one of the most historic lines in the North of England, taking visitors on picturesque journeys along its own 18 mile line and a further 6 miles into the heart of Whitby, aboard steam and heritage diesel trains.
For train enthusiasts, there are many exciting events to look forward to this year. This includes a Spring Steam Gala with special visiting steam locomotives, a Seventies and Diesel gala, combining live music and diesel locomotives, a Swinging Sixties Weekend and much more!
For further information please go to www.nymr.co.uk
For regular news, updates and competitions, North Yorkshire Moors Railway is also on Facebook www.facebook.com/northyorkshiremoorsrailway and Twitter www.twitter.com/nymr
Flying Scotsman will be at the NYMR between Saturday 12th March and Sunday 20th March 2016 inclusive and will be in steam each day, apart from Monday 14th and Friday 18th March.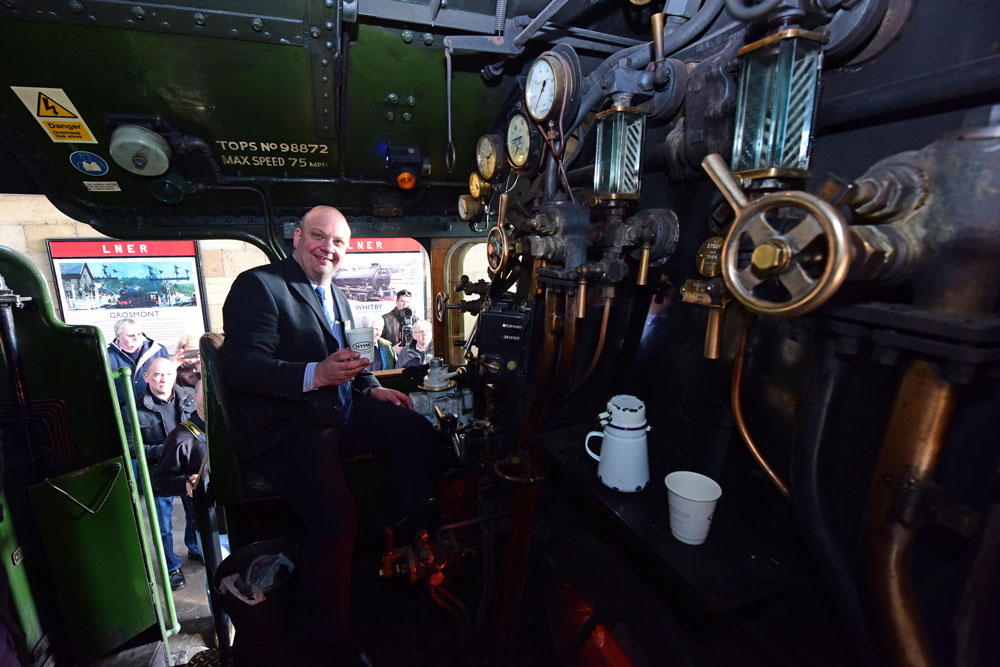 For more information about National Railway Museum please visit www.flyingscotsman.org.uk