The Oatlands Community Team have said that they are delighted with first Window Wanderland event for Harrogate.
The event, over the evenings of 4th and 5th March 2016, featured over 80 houses, shops and the local school embracing the challenge of decorating a window.
There were many people out on the streets on both evenings, all following the magical trail of windows which included underwater scenes, the city of London, a celebration of 10 years of Fairtrade in Harrogate, space and dinosaurs.
The support from people in the local Oatlands Community has helped raise £485 for Saint Michael's Hospice.
The group say they have been overwhelmed with the positive comments they have received since the event, here are a few examples:
"We hope it happens again"
"Such a different experience to anything I've seen before"
"Easy to take part. Lovely walk with our family and great to see so many people out and about"
"Lovely simple open ended idea could be enjoyed by young and old alike"
"Great idea, thank you so much for making it happen"
"Thoroughly enjoyed it"
"There are some great displays. Well done"
"It was a well spent evening, even if it was a bit rainy!"
"This is just brilliant! It's been so lovely seeing all the different windows tonight. We shall explore a different area tomorrow night and 21 Leeds Road is on our list of houses to visit!!!"
"Such a great idea and a fantastic cause"
"The children are very excited about seeing all the lit up displays throughout our local community"
"Great fun ! Great for the Community too"
"A great event for everyone to fundraise for St Michaels at the heart of the community. Here's hoping all your hard work pays off. Let's light up your target! Looking forward to the next event!"
"Lovely event everyone can get involved with!"
"We've just got home from a fab walk around looking at so many of the fabulous windows. A huge thank you for all your hard work organising – it's simply brilliant"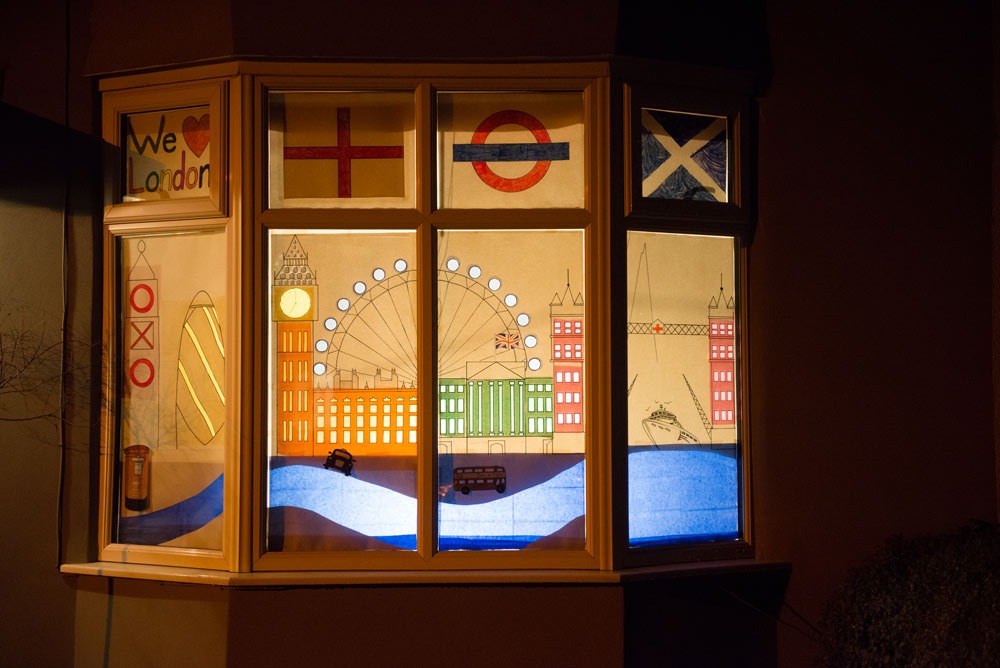 On behalf of the organising team, Victoria Smith-Dunn said:

We have been absolutely delighted and overwhelmed with the volume of positive feedback we have received from people so far.

We couldn't have imagined the event going any better, the streets were buzzing with people of all ages and people really embraced the challenge to create some amazing and unusual displays with local schools and business joining in as well.

We would like to thank everybody who showed true community spirit and took part by either creating a display, having a wander or donating to Saint Michaels hospice, so far we have raised well over £400 and our just giving page is still live should anyone still want to make a donation to this very worthy local cause.

This was the first event by Oatlands Community group and we have many more exciting ideas for the coming year, to keep in touch with our future plans please visit our website www.Oatlandscommunity.co.uk and sign up to our newsletter.
This weekend will also see the Oatlands Festival (www.oatlandsfest.org.uk) with beer, food and live music.