After a successful 2015 season, All Terrain Cycles, Yorkshire's oldest cycling business, has announced the line up for its road and mountain bike/cyclocross teams for the coming season.
All Terrain Cycles has promoted the sport of cycling for almost 20 years, bringing together some of the region's most talented cyclists.  Following the untimely death of downhill racing enthusiast Tom Rodgers in a car crash in 2009, the cycling retailer re-named its race team, The Ride in Peace Team, in memory of Tom and Ben Ineson.
This year's 25-strong team includes up-and-coming stars such as Chris Emsley who last year won the North Yorkshire Evening Road Race League; Ed McParland who won 'King of the Mountains' and finished second rider overall in the Ilkley 2 day event; and Duncan Moralee who took second place in the 2015 Nationals Masters Road Race Championship.
The team has high hopes for the 2016 season with Hamish Fletcher-Cooney and Adam Hinchcliffe competing in the National XC MTB Series; Andy Cunningham in the National Hill Climb Series; Ben Moore in the PMBA Enduro Series; Alex  Barusevicus in the National Junior Road Race Championships; and Steve Colloby in the National Masters Road Race Championship.  In addition, Gemma Towell will be undertaking her own personal challenge of John O'Groats to Lands End in just eight days.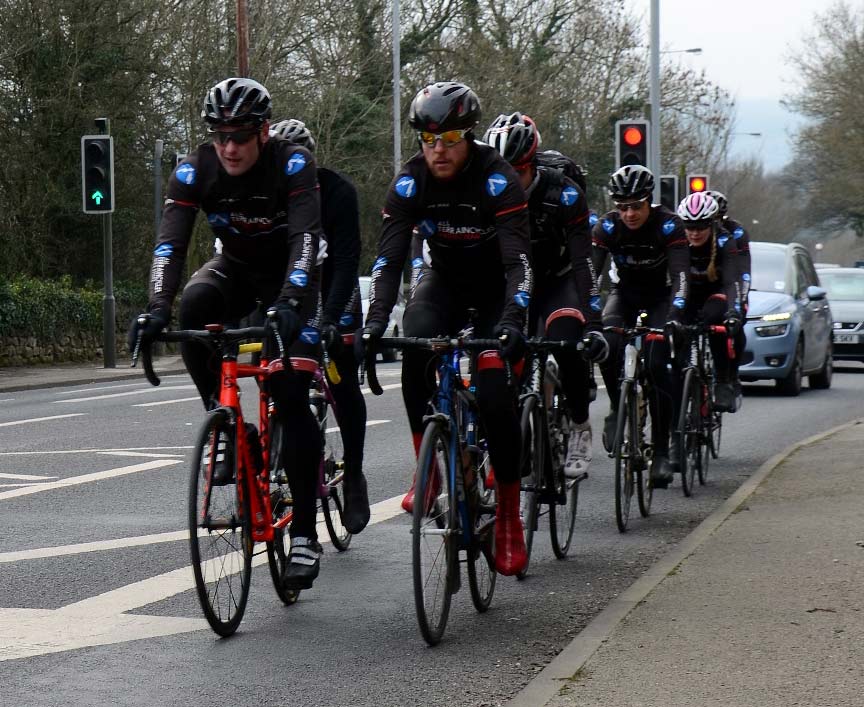 Tony Booth, managing director of All Terrain Cycles said:

As a family business, cycling is in our blood and supporting up-and-coming riders in the region is part of our ethos.

Yorkshire is a hotbed of young talent, but with the high level of competition these days, cyclists need professional support and advice to realise their full potential.

Our team members benefit from the latest kit, with subsidised bikes and accessories, as well as expert servicing by our mechanics and regular training rides, not to mention our years of experience and passion for the sport.

Last year, the team enjoyed a great season and we are confident that our members will once again keep Yorkshire firmly on the cycling map.
Dating back to 1907, All Terrain Cycles is the oldest cycling business in Yorkshire.  It plays an active part in supporting the region's cycling fraternity, sponsoring a number of cycling and charity events in the region every year such as Ripley Castle Cyclocross; Bronte Sportive; Bronte MTB Challenge; and the Great Yorkshire Bike Ride.