A Harrogate fundraiser, who recently lost her mother-in-law to cancer, is calling on local people to join her in serving up a brekkie bonanza as part of Britain's Biggest Breakfast for Cancer Research UK this March.
Posing with 'Biggest Breakfast' cereal boxes, Rachel Speight-McGregor, 46, a Local Fundraising Manager with the charity is encouraging people across the district to turn on the toaster, serve up the cereal and raise money to help beat cancer sooner.
Britain's Biggest Breakfast for Cancer Research UK is a fundraising campaign which calls on supporters to host or attend a breakfast event on Friday 11 March, or any time during the month.
The charity is encouraging people to organise a breakfast party at home, in the office or at school and invite their friends and family to make a donation to attend.
Rachel is determined to rally local people to the cause following her own experience of the disease.
Several of her relatives have died from cancer including her aunt, uncle, grandmother and granddad, but most recently she lost her mother-in-law to the disease.
Rachel said:

Just like me so many other people have lost loved ones to this disease that's why I'm determined to raise as much money as possible to help more people survive. I want people to join me by putting breakfast top of the menu this March and inviting friends and family to get involved.
Every day, 81 people are diagnosed with cancer in Yorkshire and the Humber. And that's why Cancer Research UK is calling on people across the region to sign up for their free fundraising pack now.
Lisa Millett, Cancer Research UK spokesperson for Yorkshire, said:

We're urging people to follow Rachel's lead and invite friends, family and neighbours to take a seat at the breakfast table. A hearty brekkie is a great way to start the day, so it's time to set the alarm and make your breakfast bigger and better than ever this March.
Cancer Research UK receives no Government funding for its research but with help from local people the charity is fighting the disease on all fronts.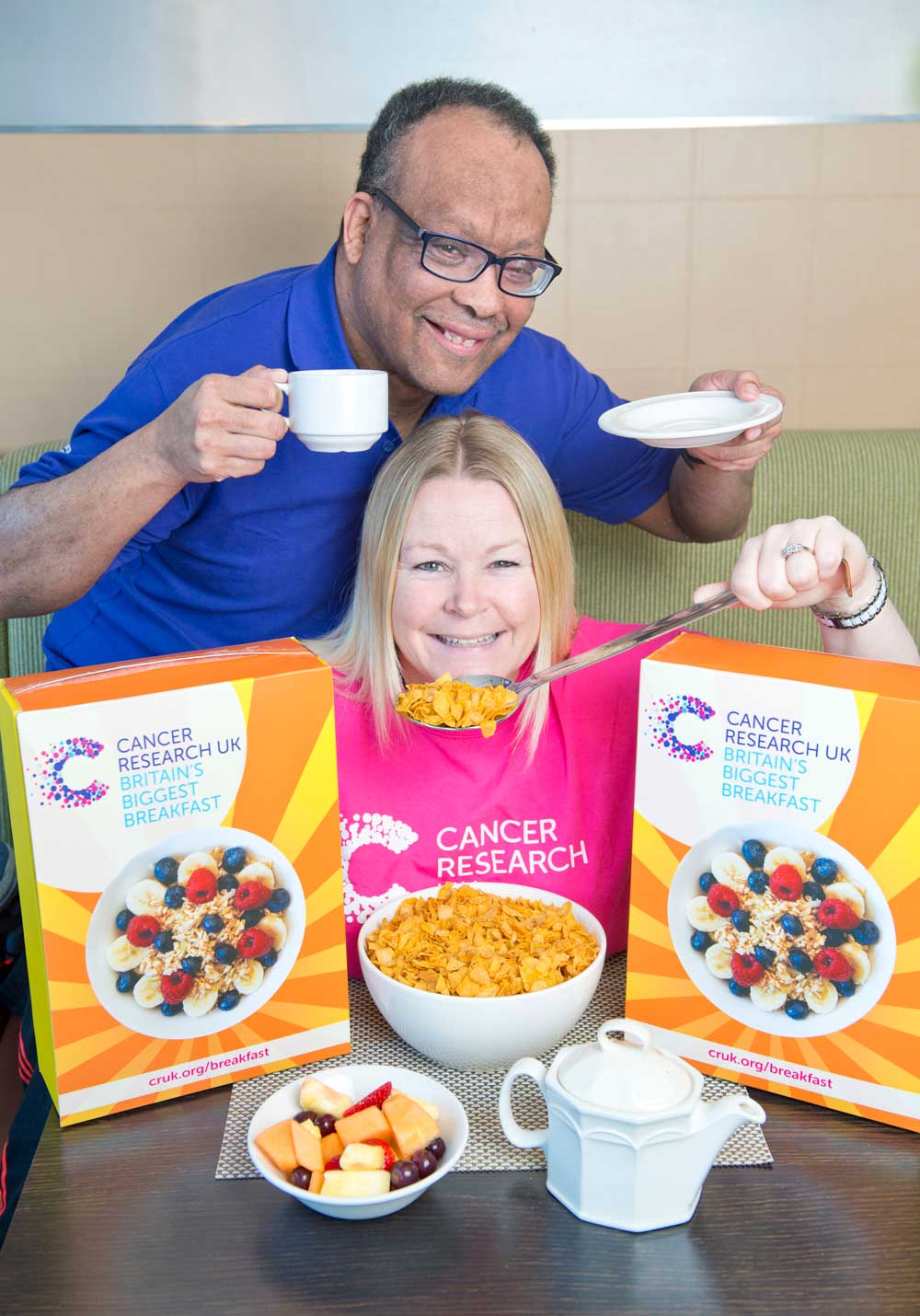 Cancer survival rates have doubled since the 1970s and Cancer Research UK's work has been at the heart of that progress. Thanks to advances in research, more people in Yorkshire are surviving cancer than ever before. But to help even more people survive, Cancer Research UK needs everyone in the region to act.
Lisa Millett continued:

Every step we take towards beating cancer relies on every hour of research, every pound donated and every person who gets involved.

That's why we're rallying people across Yorkshire to work up an appetite in the fight against cancer. From porridge pros to avocado aficionados, everyone can bring something to the table and help raise much-needed funds for life-saving research.
Cancer Research UK's Britain's Biggest Breakfast pack contains everything supporters need to plan their perfect breakfast, including posters, decorations, recipe suggestions and fundraising ideas.
https://youtu.be/riy88z6bgxA
To sign up and get a free fundraising pack, visit cruk.org/breakfast