Harrogate Police have invested in a "dot peen" property marking machine, and are offering a free property marking service to Harrogate residents.
Dot peen marking involves using a tungsten carbide-tipped pin to indent an object with dots to create a visible, permanent unique number, normally the house number and postcode.
Police can then use that number to re-unite owners with any property that they recover.
North Yorkshire Police say they recover hundreds of thousands of pounds worth of stolen property from the hands of criminals, but all too often there is no way of identifying its rightful owners. Being able to trace the ownership of the property not only helps people get the property back, but it can also provide evidence that is vital in securing convictions.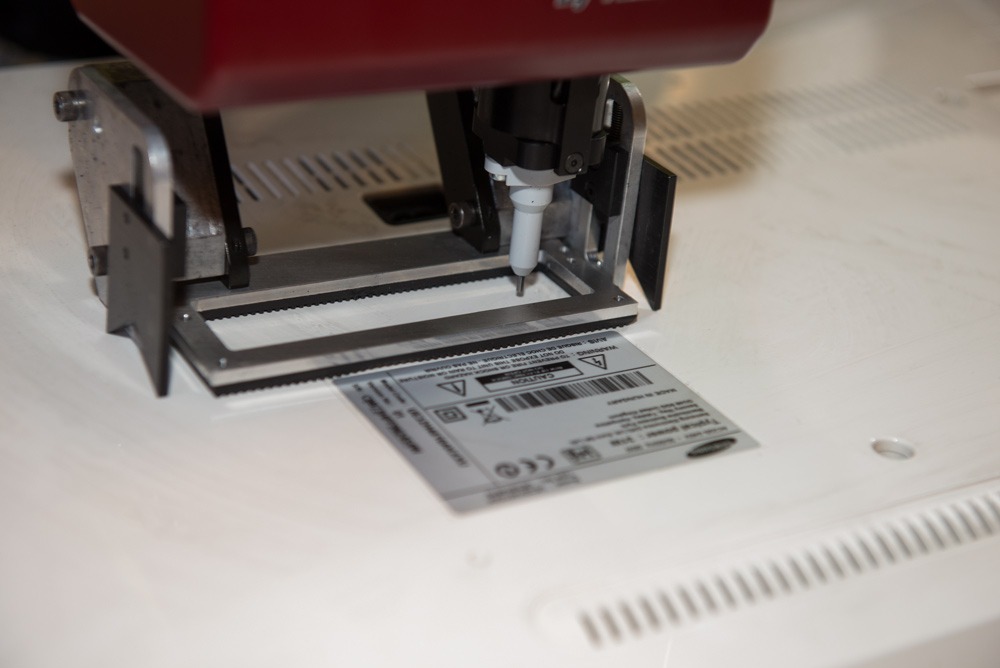 The machines can be used on everything from steel and aluminium to plastic. This means that most valuable items can be marked, such as laptops, TV's and bicycles.
The machine can also be used to mark power tools or any item where the device can be located on an item and is made of a suitable material.
While other methods of property marking, such as UV marker pens or forensically-coded liquid, can also be very effective in reuniting property with its rightful owners, the visual deterrent of a permanently marked serial number alone could be enough to deter would-be thieves.
To find out when your next property marking event is taking place, follow The Harrogate Safer Neighbourhood Team on Twitter at @HarrogatePolice who will be using the hashtag #OpNotch to advertise events.
You can also go to www.northyorkshire.police.uk/OpNotch to request a home or business visit.