Harrogate and District NHS Foundation Trust receives national food award for visitor, staff and patient food.
Harrogate and District NHS Foundation Trust has been awarded the Soil Association Food for Life Catering Mark Bronze, recognising its push for fresh meals and good food at Harrogate District Hospital, encompassing Herriot's Restaurant serving outpatients, visitors and staff, and the inpatient meals service.
Providing over 1,500 daily meals to patient, visitors and staff, the team at the hospital worked closely with the Soil Association to achieve the award.
Richard Watts from Soil Association Certification said:

The Catering Mark is the result of lots of dedicated effort by the team at Harrogate and District NHS Foundation Trust. Achieving this endorsement is an exceptional achievement

in the healthcare sector and a demonstration of the hospital's dedication to serving fresh, ethical, sustainable food that meets nutritional guidelines. Healthy places must be serving food that is good for the environment and good for us.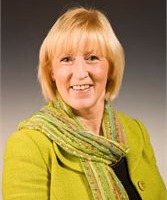 Anyone visiting the hospital restaurant or eating inpatient meals will now be assured of healthy, sustainable food, produced by fully-trained staff on-site with fresh ingredients.
Local people now know that all the meat achieves UK animal welfare standards, dishes contain only free-range eggs, no undesirable additives or trans-fats; and visitors can easily be told where their food comes from, with much of it being sourced locally from the Yorkshire region Using NHS accredited suppliers.
In addition the hospital has enhanced its salad bar using seasonal products with daily healthy options provided through our patient and restaurant menus, Catering staff have received training.
Sandra Dodson, Chairman of Harrogate and District NHS Foundation Trust, said:

This award is testament to the hard work and dedication of Stan and the whole Catering Team. I am very proud of their achievement. It means that patients, visitors and staff can have confidence that our meals are made with high quality ingredients.
The changes at the hospital have been led by Catering Manager Stan Ash, who said:

The Catering Mark recognises the effort our catering team has made to provide patients and visitors with access to tasty and nutritious food. It helps us understand much more about where our food is sourced from and we are proud to share that with people who eat with us. We have increased the amount of locally-sourced food on offer across all the meals we serve and that is going down well with visitors and staff alike.
The Catering Mark is recognised by the Department of Health as a tool, which can support hospitals and their caterers to make improvements to the quality of food served to patients, staff and visitors.
Over 1.5 million high-quality Catering Mark meals are being served each work day in schools, universities, nurseries, workplaces, hospitals, care homes and restaurants across the UK.  Caterers working with the Food for Life Catering Mark are transforming food service by providing more fresh,  well sourced and environmentally sustainable quality British meals.