This February Harrogate Theatre presents a thought-provoking trilogy of contemporary performances exploring sex, gender and identity from three exciting northern theatre-makers. The shows will take place in the theatre's intimate Studio space over three consecutive evenings.
Described as live, loud, brash and clever, the performances each bring often sensitive subjects to the fore, engaging the audience with touches of humour, glamour, drama, movement, cabaret, a quiz and some cake.
The first of the three shows is Big Girl's Blouse, winner of Brighton Fringe LGBTQ Award 2015. Using humour, music, costume and high kicks, it tells the story of a girl who was born a boy and her journey to become a woman.Commissioned by Contact and written and performed by Kate O'Donnell, it seems the path to becoming a woman doesn't always run smooth. Big Girl's Blouse sees Kate make a song and dance about her life as she tells us her spellbinding story.
The second show by DeNada Dance Theatre is curiously titled Ham and Passion – a gender-bending show of seductive and provocative dance with a very Spanish flavour choreographed by Carlos Pons Guerra. Ham and Passion comprises three short explosive narrative works which form a kitschy and filmic bill of stunning contemporary dance performed by an international cast of dancers. With stunning period costume and a set by Ryan Dawson Laight, Ham and Passion is a mesmerising mix of dance, jamon and drama.
Finally, An Odd Occasion – by Irregular Arts in association with Little Mighty – is an interactive show described as 'part theatre performance, part riotous cabaret tea party'.  An entertaining evening of cake and feminism this is a unique event about identity and difference that explores men, women and the spaces we inhabit.  An Odd Occasion is funny, shamelessly brash and a little bit rude, and asks big questions through a heady mix of cabaret, poetry, music, audience participation and multi-media.
All three shows promise to engage, entertain, and provide food for thought in their own unique way. Nothing To See Here presents three opportunities for unforgettable evenings out that may just make you see things differently.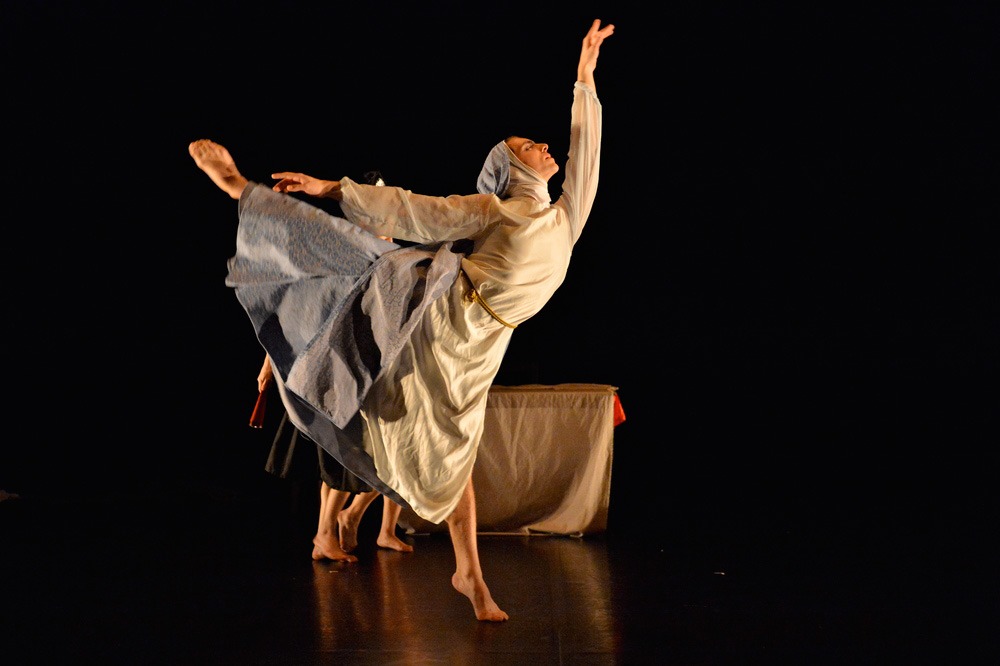 Big Girl's Blouse: 4th February, 7.45pm, tickets £12.00 | Ham and Passion: 5th February, 7.30pm, tickets £10.00 | An Odd Occasion: 6th February, 7.45pm, tickets £12.00.
See all three shows for £30.00.
Book online at www.harrogatetheatre.co.uk or call the Box Office on 01423 502 116.