Harrogate Borough Council is encouraging local communities in the district to take advantage of a new funding scheme to help them purchase public access defibrillators.
Public access defibrillators are designed to be used on someone who has suffered a cardiac arrest, delivering a high energy electric shock to restore the heart's normal rhythm. They can be used by anyone without any previous training as they provide vocal instructions on how to operate them and will only deliver a shock if they don't detect a heartbeat, making sure that they are not used incorrectly or inappropriately.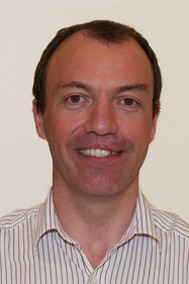 The council has set aside £16,000 to assist in the funding of up to 18 community defibrillators.
With each defibrillator and its installation costing £1,800 the council will help communities purchase this life saving equipment by match funding 50% of the cost. Yorkshire Ambulance Service will also provide defibrillator training for free.
The council has been working closely with the Yorkshire Ambulance Service and community groups and have identified eleven 'high risk' rural areas that would benefit from a defibrillator due to their distance from a hospital accident and emergency department. The areas which have been identified are Pateley Bridge, Summerbridge, Masham, North Stainley, Boroughbridge, Kirk Hammerton, Green Hammerton, Huby, Sicklinghall, Tockwith and Pannal. Applications are welcome from these areas, but other towns and villages in the district are also encouraged to submit an expression of interest.
Councillor Richard Cooper, Leader of Harrogate Borough Council, who has spearheaded the community defibrillator scheme said:

Earlier this year the council made a mistake when we said that planning permission was needed for community defibrillators.  It wasn't, but our mistake could have delayed the installation of defibrillators were it not for the research provided by community groups.

I am sorry we got that wrong because I know how important these life-saving devices are particularly where quick and easy access to paramedics or the hospital is not an option.  That is why I wanted to introduce the community defibrillator scheme.  There are people who still have parents, children, brothers and sisters because of community defibrillators.  There will be people sitting down with loved ones this Christmas because their lives were saved.

Next Christmas I want that number to be higher and with this scheme in place it will be.
Dave Jones, Community Defibrillation Officer at Yorkshire Ambulance Service NHS Trust said:

It is a real benefit for local communities to have their own defibrillator located in a public place with an access code easily available from the ambulance service.

Having easy access to a community Public Access Defibrillator (cPAD) means that immediate life-saving care can be provided in an emergency situation, such as cardiac arrest, in the vital minutes before the ambulance arrives.

We know that in many medical emergencies the first few minutes are critical and if effective treatment can be performed within those first minutes, lives can be saved and disability reduced. The importance of the Chain of Survival, including early recognition, calling 999, bystander cardiopulmonary resuscitation (CPR) and early defibrillation, cannot be underestimated.

Using a defibrillator, which delivers a controlled electric shock to stop the heart so that it can naturally return to a normal rhythm, is very straightforward and can be carried out by anyone as the machine itself talks the user through what to do step-by-step.

These pieces of kit really do have the potential to help to save more lives and are an important asset to local communities.
The Community Defibrillator Scheme opens on Friday 18 December and any group wishing to apply for funding will need to submit their expression of interest by Friday 21 January 2016. All expressions of interest will then be evaluated by Harrogate Borough Council's Emergency Planning team, Yorkshire Ambulance Service and Heartsafe, the defibrillator distributers. Funds will be allocated by Thursday 31 March 2016 and equipment will be installed from Friday 1 April 2015.
Full details on the scheme and an expression of interest form are available at:
www.harrogate.gov.uk/cpi/Pages/Community-Grants.aspx?lgnl=100010,200047
Anyone wishing to have a paper copy of the documentation posted to them should contact Fiona Friday, Harrogate Borough Council's Partnership & VCS Officer on 01423 500 600 or email fiona.friday@harrogate.gov.uk