Harrogate Ladies battled hard against a quick-running Didsbury in their first game of the Women's Junior Cup, but lost 29-7.
Harrogate Ladies Rugby hosted Didsbury Toc H on October 25th in what was a tough game on both sides. Eventually losing 29-7, Harrogate never gave in and showed strong determination in every play. Pushing on Didsbury at every breakdown and showing a strong defensive line, not allowing the visitors through.
Harrogate started quickly, keeping possession early on, pushing up and hard on Didsbury, but the opposition found a break on the blindside and sprinted through the defence to touch down on the tryline.
Losing hooker Kate Taylor after taking a heavy blow to the knee, Harrogate had to leave an uncontested scrum without a full front row.
Three Didsbury tried followed, though Harrogate pulled one back through outside centre Amy Foulerton's break to allow Fullback Nicole Jones to sprint through the defence to put her side's first points on the board right under the posts, leaving an easy conversion kick for Captain Claire Williams, bringing the score to back to 17–7 before half-time.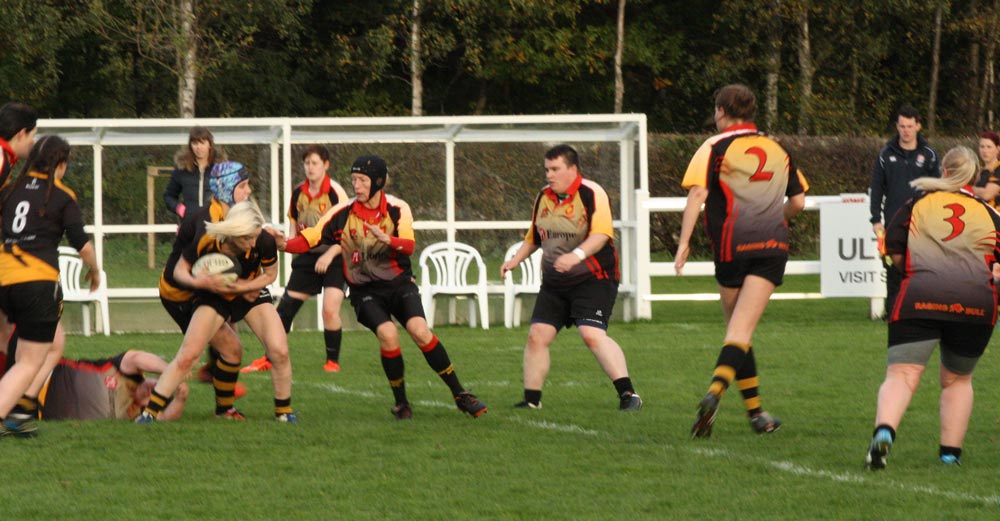 The first half was a scrappy match for both sides, with Didsbury receiving multiple warnings for bad mouthing to referee John Berridge, but Harrogate didn't let anything shake them, down on points, the drive never left.
Coming into the second half, Harrogate Ladies gave everything they had, making every play difficult, never allowing the ball to go wide. It was halfway through the second 40 minutes the hosts lost further key players to injury in captain and number 10 Williams, plus flanker Kirstie Butler.
Lineout expert Debra Humphries proved strong, stealing every ball from Didsbury to gain Harrogate ground.
Didsbury ended the match on a try, but failed to convert it, leaving the final score 29-7. Although Harrogate have lost out on the cup, they have all the ability to and win the plate, and take on York RI ladies away next in league action on November 1st.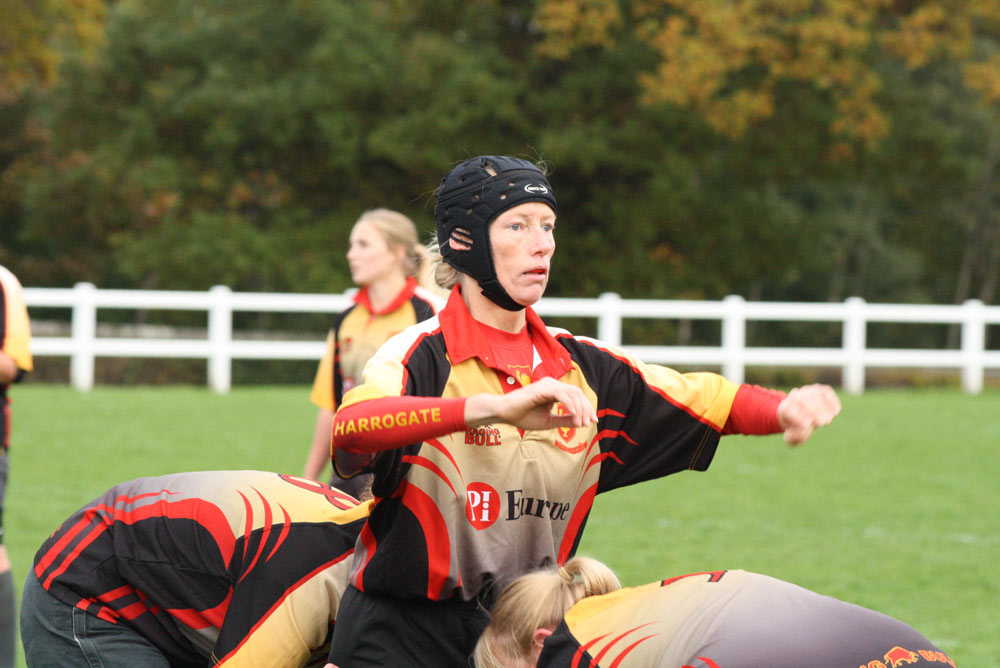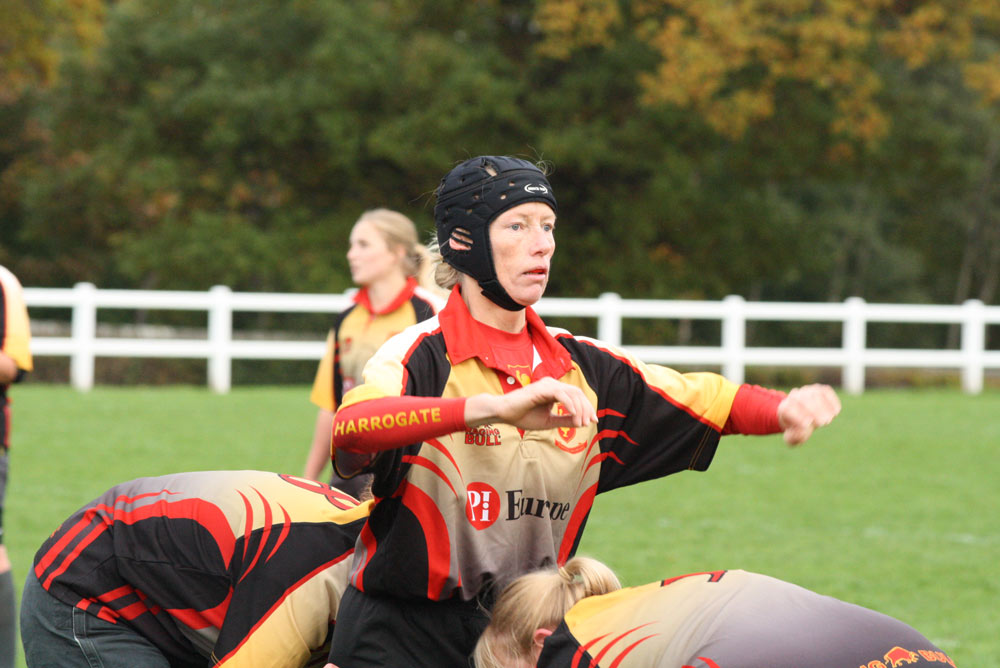 Harrogate Ladies: Rebecca Haigh, Kate Taylor, Karina Pringle, Kirstie Butler, Debra Humphries, Maisie Barnett, Zoe Hardy, Nicole Jones, Caroline Locks, Amy Foulerton, Ellie Koroi, Steph Mallinson, Claire Williams, Ellie Ward.
Didsbury Toc H: Abi Olley, Jill Davis, Rachel Haywood, Annabel Lyles, Rose O'Reilly, Erin Alexander, Antonia Richman, Natalie Dagnall, Meghan Grant-Harris, Kathy Siaoa, Olivia Ball, Zoe Patchett, Jessica Pieri, Helen Brown, Hannah Watson.
Replacements: Claire Gordon, Suzanne Hodge, Kirsten Gabrio, Inge von Rijswijk, Samantha Ratcliffe.