The Harrogate Chocolate Tree has opened, joining the range of independent shops on Commercial Street in Harrogate.
The business opened 3 weeks ago and is run by life and business partners, Julie Carbona and Mark Heald-Smith.
The shop makes and sells its own range of chocolates from the shop that was formally Pomp and Circumstance. Pomp and Circumstance has moved to High Harrogate.
Mark previously worked for the Oban Chocolate Company and decided that it was time for a change. He briefly travelled and then met Julie in France. Julie was working in insurance at the time and they agreed that they wanted to set-up a business together. Mark has relatives in Harrogate and they took a big decision to move together and setup the business in the town.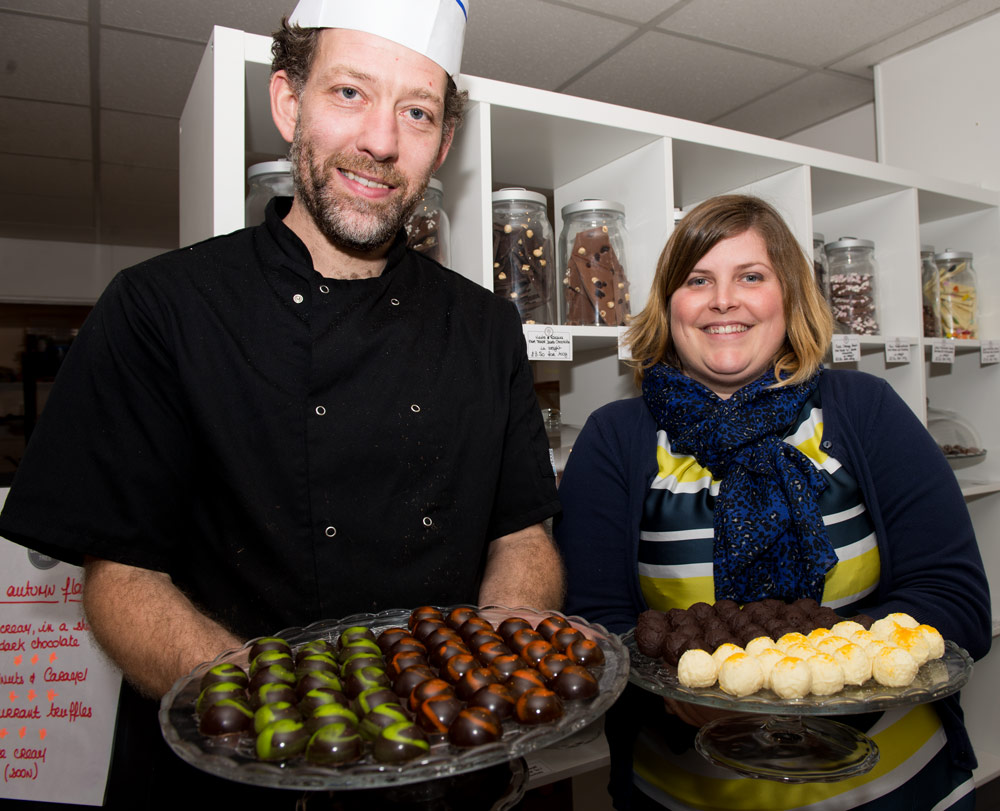 Mark said:

We started looking for a business premises in April this year and decided on Commercial street as it was a street with many independent traders along with some that are true artisans in their field. The Cheeseboard and Bean and Bud are true artisans in their fields, but we felt that we would be around people that had a true passion for what they were doing.
All the chocolates sold in the shop use fairtrade chocolate, something that Mark is very passionate about.
Mark said:

When I was looking at the chocolate to source for the shop, I read a great deal about working conditions, child labour and sustainability and made the decision that we could only use fairtrade chocolate. That narrowed down our choice, but we decided on a South American grown bean that is processed in Belgium – a 70% dark and 30% milk chocolate.

For me it is about playing with flavours. We will always have a main range of chocolates, but I want to experiment and see what flavours can be captured in chocolate and what people like.
Mark makes all the chocolates, with Julie running the front of the shop. Julie has background in business and marketing, complimenting Mark's skills.
Julie said:

The business has only been running for 3-weeks and we have already seen a steady growth as people get to know about us.

We are aiming to have a mix of traditional flavours and more modern, but to not be too gimmicky.

There's lots to do though and exciting times ahead.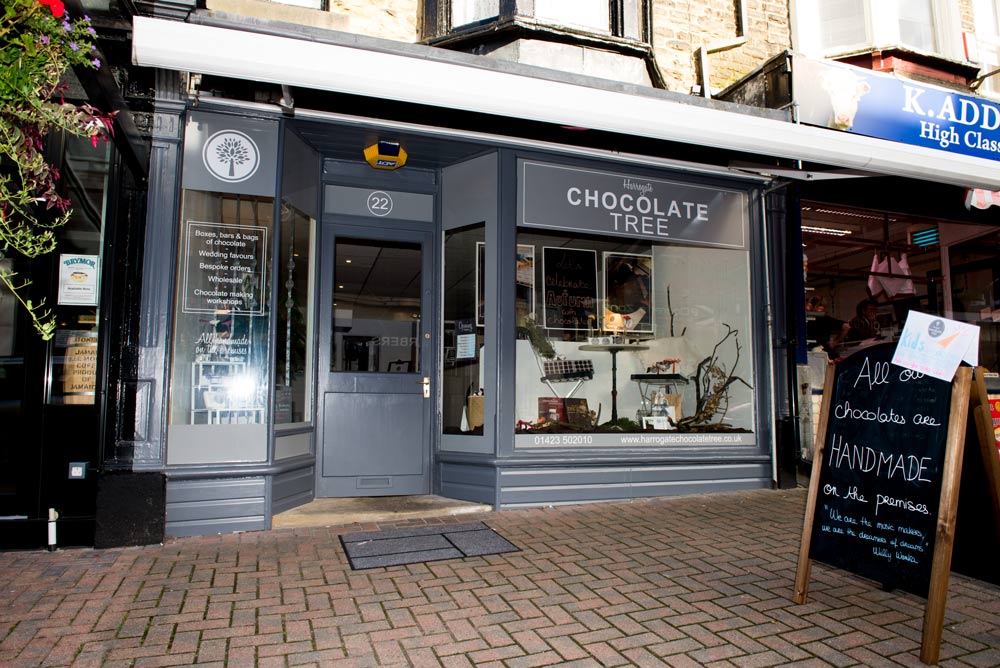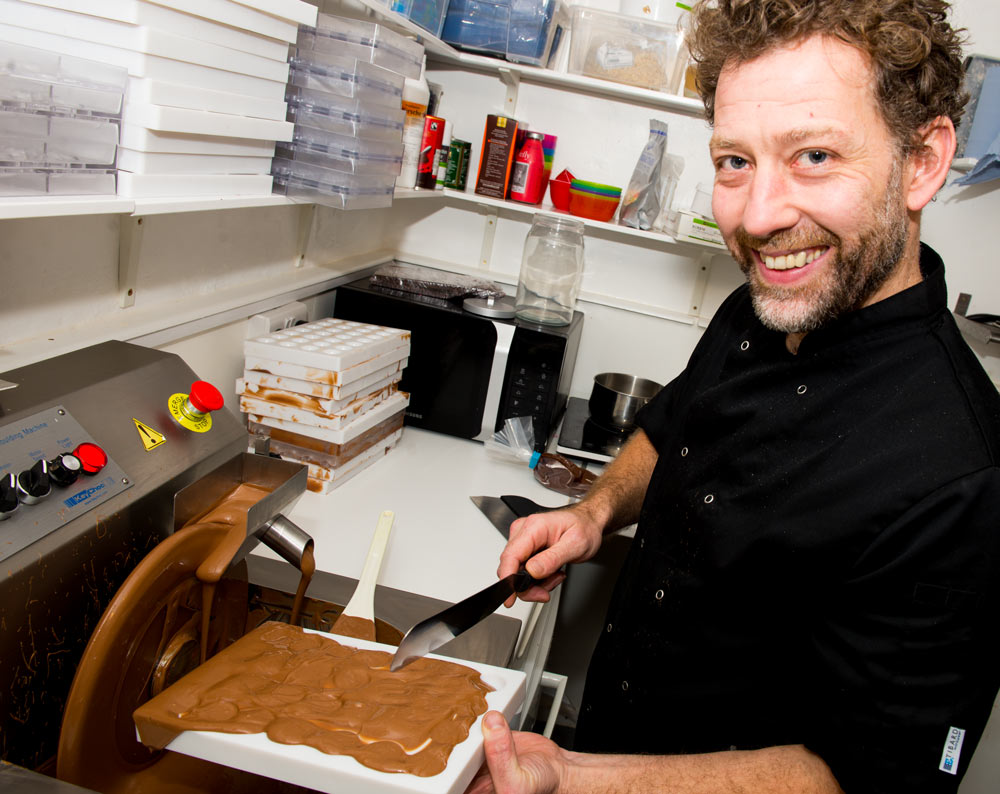 Looking forward  to the future, the business is also developing children's chocolate workshops and has plans for adult chocolate classes.
To follow the developments see www.facebook.com/Harrogate-Chocolate-Tree-625431527559388
or see their website www.harrogatechocolatetree.co.uk