Adam Croft sealed the Toyo BRSCC Porsche 924 Championship with another stalwart performance this weekend at his home circuit of Croft in Yorkshire. With one round – three races – of the season remaining, Croft's points total cannot be matched, meaning he can afford to take it easy at Silverstone – something the chasing drivers in his class
certainly won't be doing given the 2nd and 3rd place spots are still far from decided.
Originally from Taunton in Somerset and now in Harrogate where he is company director of both a digital marketing consultancy and a Ukrainian export business, Adam was rarely away from the podium this season, landing 10 wins and 14 bonus fastest lap points on his way to the title.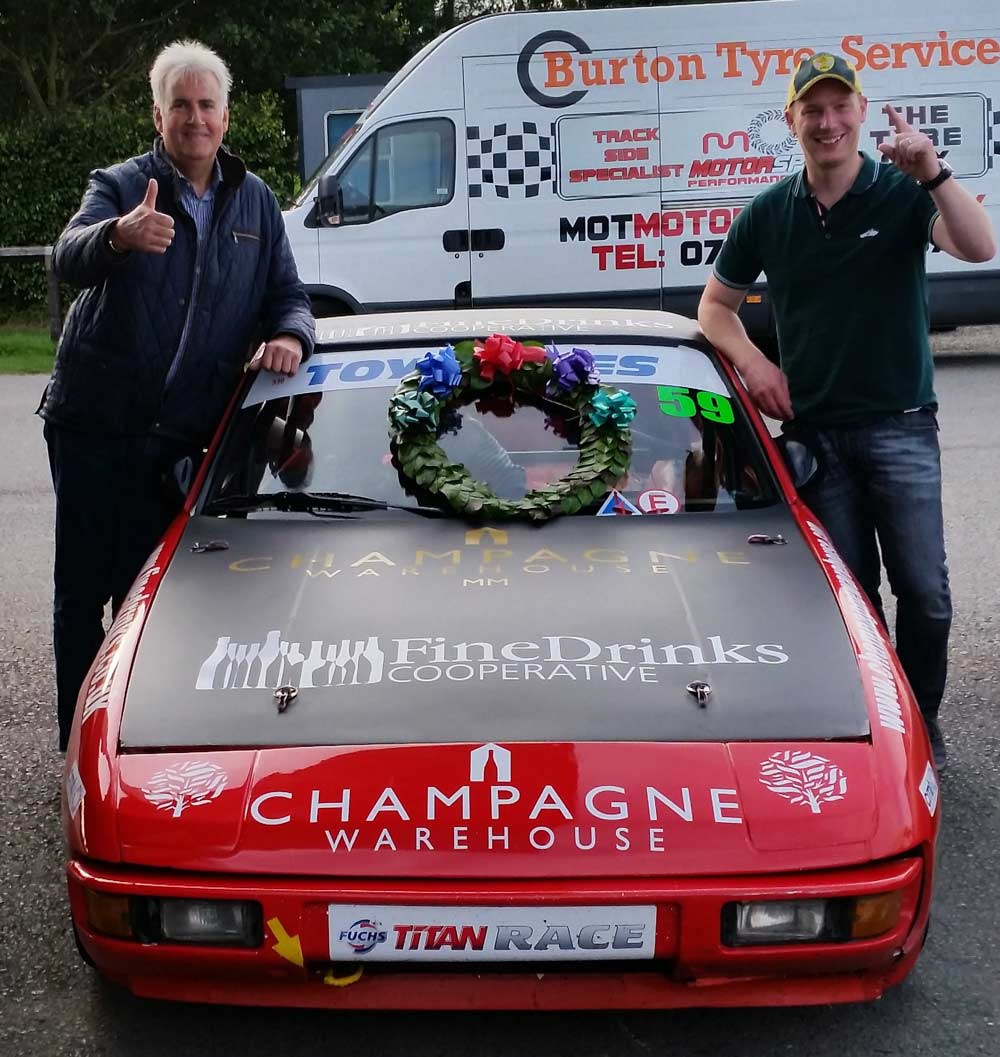 Adam returned to 924s having taken the step up to Class A Boxsters in a 986 for the 2012 season, followed by a move to a 987 for 2014. He immediately impressed friends family and fans in April last year, landing three podiums in his first races in the new car at Rockingham.
But his luck wasn't to last and the car was badly damaged in a collision with the new pit wall in the following round at Silverstone, forcing him back into the 986 he had retained. Switching back to 924s for this year, he demonstrated almost immediately the success he was to continue to show through the season posting three outright wins, again at Rockingham.
Adam was congratulated on Sunday by Barry Groves of Fine Drinks Cooperative & Champagne Warehouse who have been his sponsor this season and who, with Adam's help, became a partner of the Championship providing a bottle of wine for each and every fastest lap through the season – a fact that Adam wasn't likely to forget given he won many of
them himself!