Harrogate Rugby Club has contributed 18 pieces of treasured memorabilia – some dating back to the 19th century – to the Truly Madly Rugby exhibition at Leeds Central Library.
The exhibition which celebrates the forthcoming Rugby World Cup opened to the public on Friday 4 September and will run until Saturday 30 October. The display will explore rugby's rich history and culture with a variety of items from its local, national and international heritage.
Among the donated items from Harrogate Rugby Club are team photos from both 1875 and 1890, a rugby ball signed by the England World Cup squad who had a training session at Harrogate in 1991, a pennant from 1960 and a HRUFC plaque.
James Smithies chairman of Harrogate Rugby Club said:

Our club history is very important to us and we are delighted to be able to share it with the public by displaying some of our most treasured items within this exhibition.

England last hosted the Rugby World Cup in 1991 and we are so excited for it to return this year.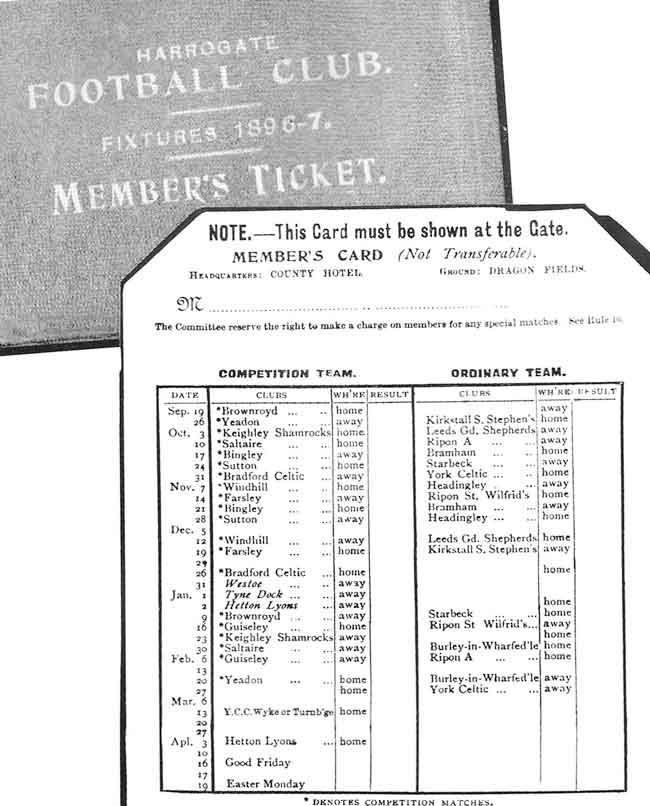 Councillor Debra Coupar, Leeds City Council's executive member for communities said:

We are so pleased to involve the Harrogate Rugby Club in the exhibition. The club has a great history and the memorabilia shows that with a range of items from photographs to an old Harrogate Rugby plaque. These will sit perfectly amongst the rest of the memorabilia that we have gathered from clubs across the region to make a fitting representation of Yorkshire's affinity with Rugby Union ahead of the World Cup.
Truly Madly Rugby exhibition is at Leeds Central Library, 1st Floor Arts Space from Friday 4 September and is free entry.
For further information visit the website www.leeds.gov.uk/libraries
For more information about Harrogate Rugby Club visit the website www.harrogaterugby.com