Rossett School in Harrogate has been selected by Waterloo 200 to be one of 200 schools from across the country to carry out a commemorative study to coincide with this year's Battle of Waterloo bicentenary.
Students have been asked to investigate a selection of battle artefacts, from the 200 available. They have also learned about a local soldier Private Frederick Gray who fought at The Battle of Waterloo.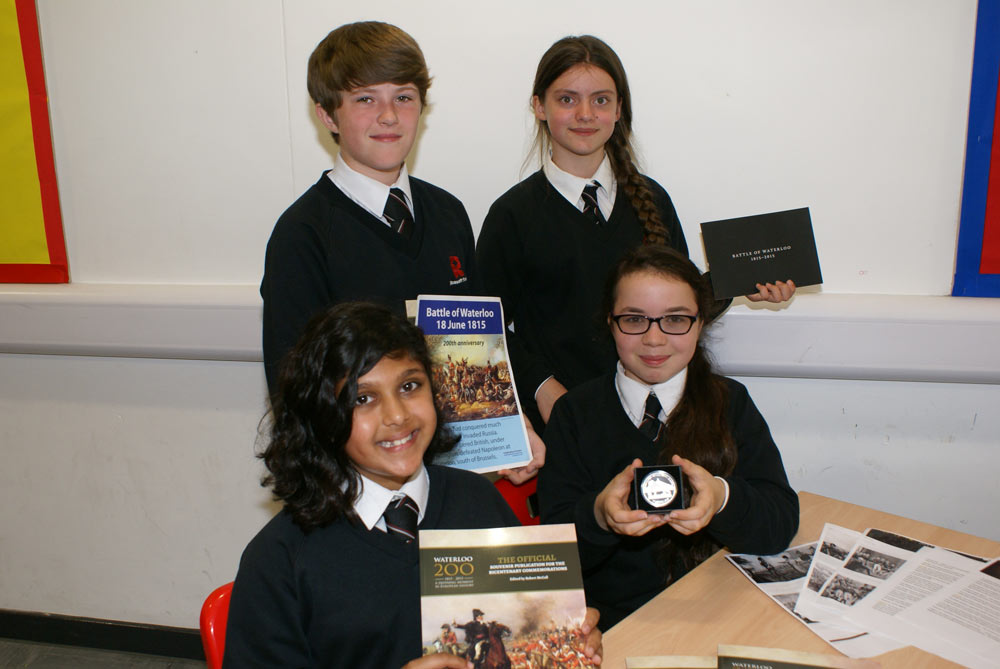 History teacher Rowena McFarlane from Rossett School said:

We're always looking for ways to bring history to life for our students.

Being able to focus on real battle artefacts and track down local soldiers who fought makes this a very engaging and innovative way to learn.
Dan Snow, TV Presenter and Leading Historian, said:

This project was created to raise awareness of The Battle of Waterloo, an historic and pivotal moment in world history.

We felt working with schools across the country would be a great way to create awareness of The Battle and highlight its significance.
An e-book compiling work from all 200 schools will be given to every school involved and is intended to create a legacy beyond the bicentenary celebrations.